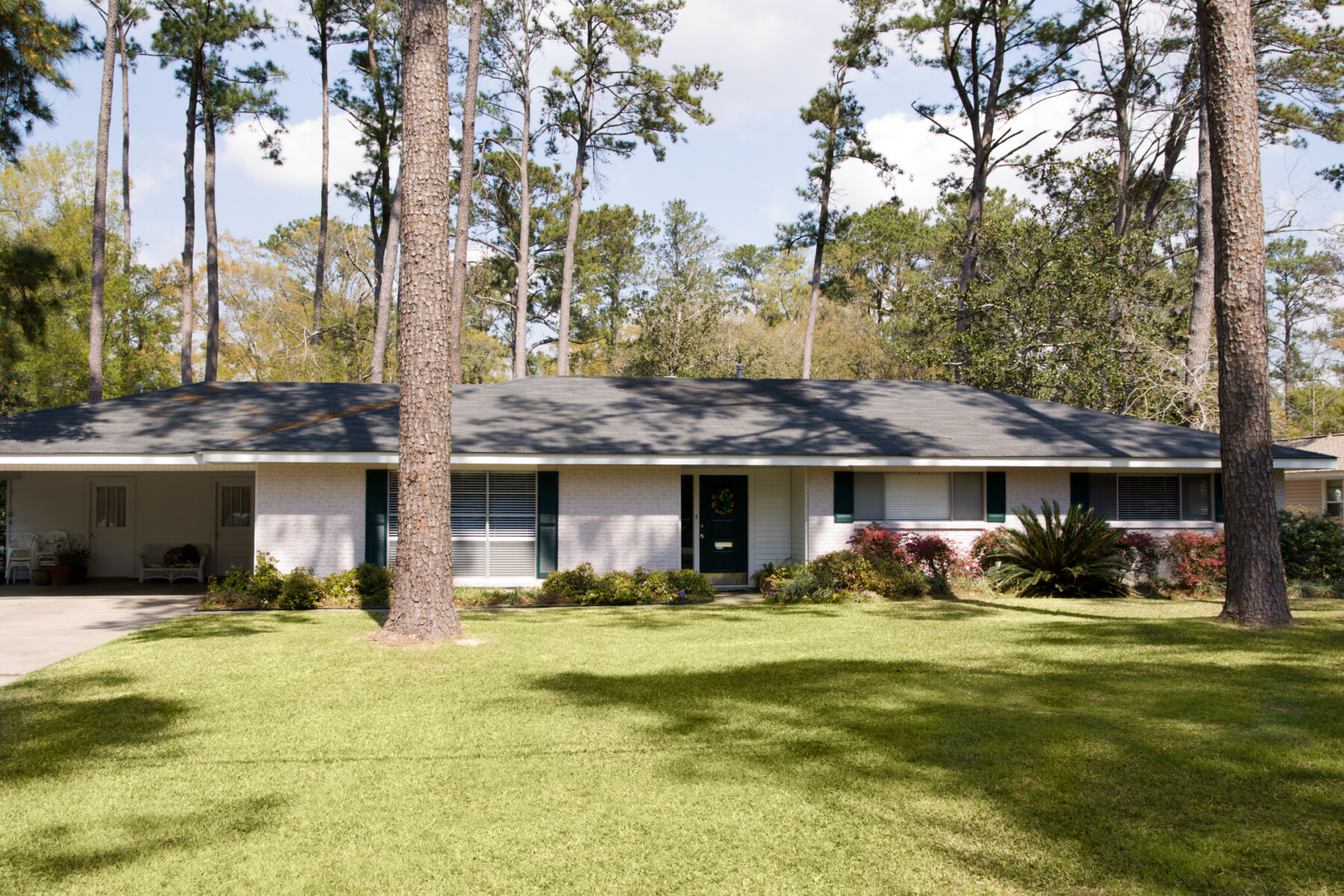 The ranch-style house is growing in popularity as demand increases among young and old homeowners alike. As Google's most commonly searched-for style of home in the United States, the ranch—first popularized during the 50s and 60s—is now trending among Millennials, Boomers, and even older generations. Known for its asymmetrical design, small stature, and unique character and charm, the ranch could be the style of home for you.
Features: Inside and Out
The signature ranch is a single-story house designed with an open-concept layout where the living room, dining room, and kitchen flow one into the other without a separating wall in between. The typical ranch features three bedrooms, one-and-a-half to two bathrooms, an attached garage, and a finished basement that increases available space for a home theater, home gym, or extra bedroom.
Uncomplicated exteriors feature long, low-pitch rooflines, wide roof eaves, large picture windows along the front of the house (usually in the living room), a devoted patio space, and materials made from brick, wood, or stucco. Connecting the interior and exterior is a sliding glass door that opens into a patio or backyard.
Built with mid-century design in mind, the typical ranch features solid hardwood floors, steel casement windows, interior brick work, and a fireplace. The easy-to-customize home means new owners can add their own personal stamp without taking on a major construction project.
The Ranch Lifestyle
No second floor means no running up and down stairs every day. Single-story homes are more functional for families with small children as well as seniors with difficulty moving around. Easier mobility with no inside steps to fall down helps keep children and seniors safe.
No stairs also mean more living space on the first floor. A large, open, and inviting floor plan with a spacious interior creates room to spread out, entertain guests, and host family on holidays. French doors with easy access to outdoor living further increase entertainment space.
More than bring the kitchen, living room, and dining room together, the ranch layout captures natural light in every room of the house. Contemporary-loving homeowners enjoy open rooms without compromising structural support.
One floor of living space, a low-pitched roofline, and brick material also mean easier interior and exterior maintenance. Homeowners can clean gutters and windows without climbing a ladder up onto the roof, along with other advantages of living in a single-story home.
More Things to Consider
Ranch-style homes are the perfect size home for a couple starting out in life and beginning a family. First-time homebuyers searching for a starter home often find ranches are a more affordable option than a comparably sized two-story home. Easy to add onto at multiple locations, the home style also allows for quick remodels and flips by investors.
Sitting on a massive concrete slab, the ranch offers an area for an outdoor kitchen, a cozy spot around a fire pit, or a hot tub for year-round relaxation. Ample yard space also accommodates a garden, swimming pool, or deck.
Some ranch homes have small lots. However, tight property size is also a boon for saving time and money on yard maintenance.
Buy a ranch home with Team Rita on your side.
Ready to find your dream ranch home? Contact us today to search our database of local inventory, schedule an open house, or explore our featured properties for sale.