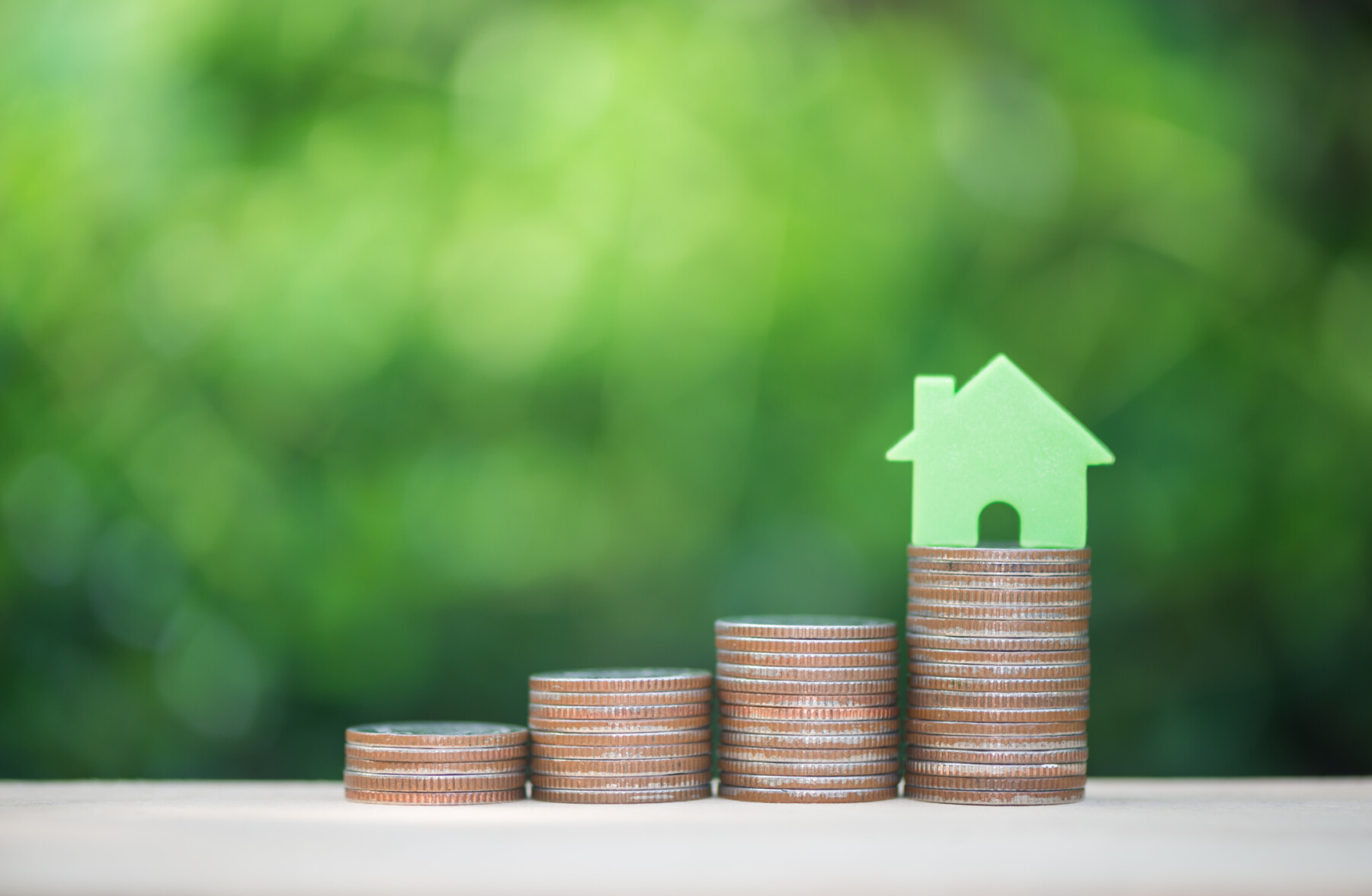 Today, Long Island homebuyers must spend more, move faster, and select from a vastly smaller roster of listings than a decade ago. The median sale price for a Long Island home rose 60% from $350,000 in 2012 to $560,000 in 2021. The average home stayed on the market for 54 days last year, which is down by more than half from 128 days ten years ago. Despite the significant growth, stricter lending standards, a record low number of homes for sale, and lack of financial engineering suggest there is no bubble like the housing crisis back in 2008.
A challenging year for buyers
Record-breaking home price growth (about 20% year-over-year) crushed buyers last year. Home prices continued to climb into the last quarter of 2021—albeit not as fast as earlier in the year—igniting a seller's market with an abundance of eager buyers and very limited supply.
First-time buyers—most of them strapped for the extra cash required to win a sale—especially felt the impact of the escalating prices, which forced many to delay their home purchase or drop out of the market altogether. Home affordability significantly worsened in the fourth quarter as compared to one year ago, reinforcing the connection between housing supply and the homeownership opportunity.
Increasing mortgage rates posed even more of a challenge. In the U.S., the average monthly mortgage payment on an existing single-family home—costing $361,700 with a 20% down payment and 30-year loan at 3.13% interest—rose $201 year-over-year to $1,240.
In 2021, the average homeowner spent 16.9% of their household income on mortgage payments—up from 14.7% last year. First-time buyers spent an even a larger percentage—about 25.6% of their household income. (Food for thought: the industry standard for an affordable home mortgage is 25% of household income or less.)
How we got here
During the pandemic, the housing market shifted into overdrive. More than 6 million homes sold in 2021 despite skyrocketing prices. The national phenomenon raised doubts among experts who considered the growth unsustainable. Most of us predicted home price growth would slow down by now.
However, home prices—but not home price appreciation—hit a plateau. Home appreciation remained steady at around 18% over the last five months, which is a slight deceleration from the same time last year but hardly at the level we expected. Double-digit appreciation continued strong across all nine regions of the country including all twenty metros.
Experts predicted housing inventory supply would increase—and buyer demand would decrease—in the last half of 2021. (This is the historical pattern in real estate later in the year.) Based on supply and demand, we thought appreciation would wane. However, the opposite happened: the number of available listings dropped and buyer demand slowed much less than we expected. And a few things are to blame.
First, a surge of foreclosures hit the market as forbearance programs ended. Next, new construction slowed from supply chain challenges. And most of us believed more sellers would put their houses on the market once COVID-19 concerns eased. However, the omicron variant threw us a curveball.
Before omicron, the 2021 housing market was rebounding healthily from previous waves of the pandemic. However, the market turned downright bullish as the end of the year approached with a sudden drop in new listings right around November and December.
Did omicron cause the sudden drop or did we just witness the typical holiday season lull? No one knows for sure. But the important part is that home price appreciation could slow—or decelerate—in 2022. (Just don't expect any swift or deep changes.)
Where we are now
Buyers and sellers are now accustomed to higher prices and a competitive housing market. But when COVID-19 first hit two years ago—closing businesses and spiking unemployment—no one expected the real estate boom waiting just around the corner. Everything we thought would be a negative for the housing market turned into a positive. Buyer demand surged as people came in from New York City and other areas outside of Long Island.
The rush to buy homes on Long Island continued unabated in 2021 with a record-setting 33,161 homes sold. Home sales activity could have spiked even higher if not for the collapse in inventory. There were 3,862 homes available for sale on Long Island at the end of last year which is a dramatic drop from the 14,574 homes available back in 2012.
Fast forward to the first few weeks of the new year and the consensus is clear: there is no end in sight for cutthroat bidding and rising home prices. In fact, the 2022 spring housing market could go down as one of the most competitive on record.
In December, Zillow predicted 11% growth in home values this year. Today, we know that forecast is too conservative. The new forecast positions home values to spike 16.4%. If that happens, buyers can expect another tough year.
The pandemic sparked a four-decade low inventory, which dipped below 300,000 nationwide in early January, marking less than half the inventory available before the pandemic. Homes listed for sale last month dropped 40.5% from January 2020 and 19.5% from January 2021. Long story short, the housing market is tighter now than last year with record-high bidding wars.
Where we're going
The big wild card for the road ahead is mortgage interest rates. The average 30-year fixed rate mortgage spiked to 3.56% in January—up from 3.11% in December, marking the largest one-month jump in mortgage rates in the last nine years.
In the short term, buyers could rush to buy before rates increase. Over the long term, higher rates could lock buyers out of the market and put downward pressure on home price growth. The situation is a unique challenge for first-time buyers who gain no benefit from the record-high home prices expected this year.
Higher inflation would also raise mortgage interest rates, making things even harder for buyers. Higher rates could also dissuade existing homeowners from moving, leaving them with a higher monthly mortgage cost in a new home priced the same as their current home. Higher rates could dampen appetite among buyers and sellers, leaving an uncertain impact on home prices.
The red-hot Long Island market
The Long Island housing market is red hot. And homes are flying off the market. (For perspective, the average house stays on the market for 1.7 months today, which is a dramatic drop from the usual five months.)
In December, the median sales price was $645,000 in Nassau County and $525,000 in Suffolk County, each one up about $40,000 year-over-year. 1,309 homes sold in Nassau and 1,726 sold in Suffolk, which is 20% fewer than the year before. Selling your home sooner rather than later gives you the chance to take advantage of the current market and cash out for more while you still can.
Still, there is more inventory trickling in and more buyers jumping in to snatch up homes. It's still a buyer-heavy market where people will pay over asking unless the home is exorbitantly overpriced. And we expect this trend to continue for at least the next six months despite an increase in mortgage interest rates.
High prices are here for the long haul
In a nutshell, last year transitioned from a period of lots of inventory to almost none. Sky-high price growth surged 9.4% in Nassau County and 9.3% in Suffolk County. And elevated prices will continue if inventory stays tight.
We walked away from 2021 setting two big records: home supply dropped to the lowest level in history and more than half of homes sold above list price. If the economy continues to improve, mortgage interest rates avoid a spike, and credit conditions remain, we should stay at this level for a while. Buyers waiting for a price correction could be waiting a long time.
The bottom line: it's expensive to buy and that trend should continue if mortgage rates stay in the 4% range. If mortgage rates creep higher into the 5% range—pricing buyers out of the market—prices could begin to stabilize, especially as more homes come to the market.
Buy or sell a Suffolk County home with Team Rita
Ready to buy or sell a Suffolk County home? Contact us today to search our database of local inventory, schedule an open house, or explore our featured properties for sale.