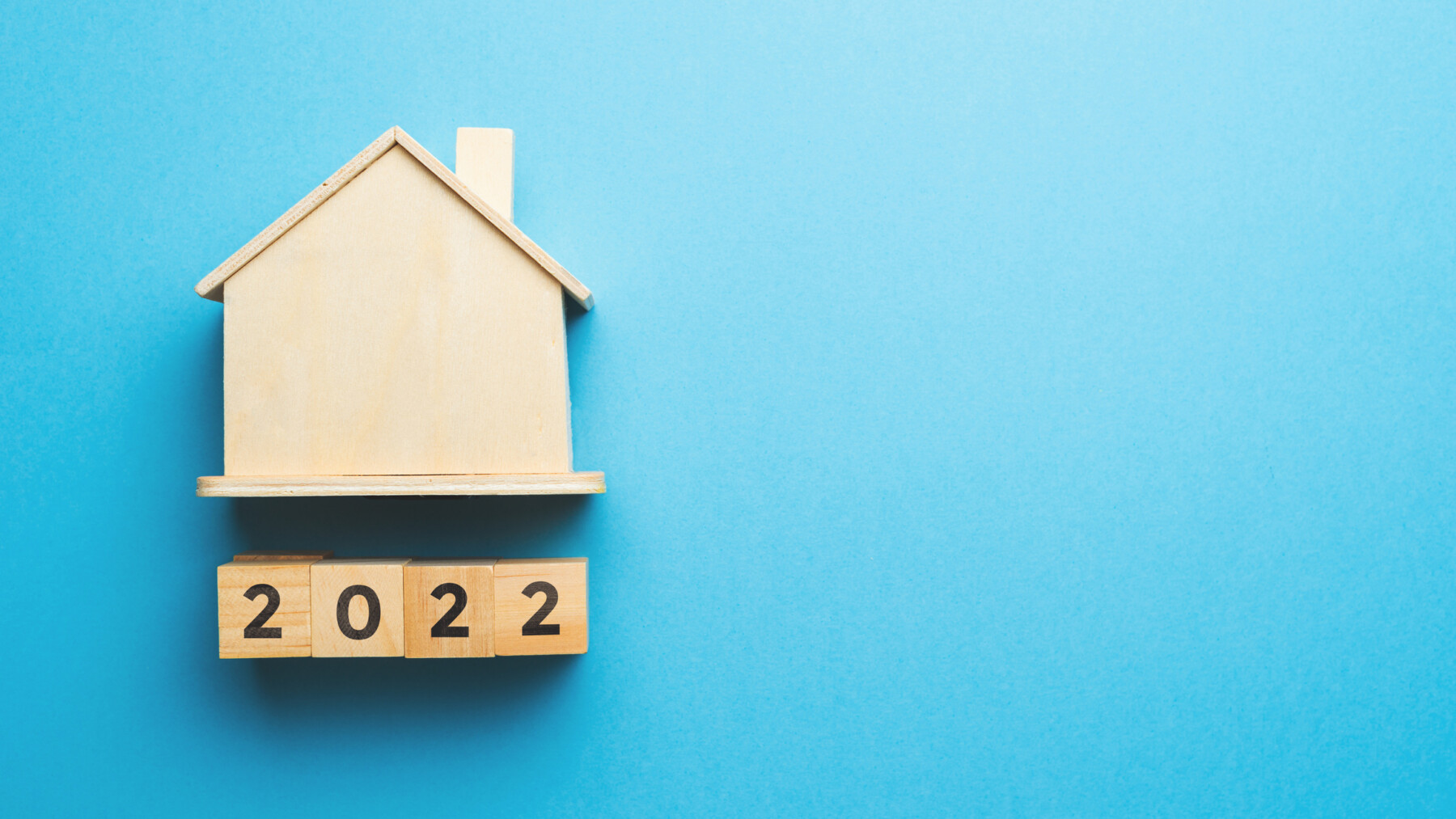 The 2021 Long Island housing market challenged many buyers. Low mortgage interest rates and more flexible remote work opportunities got many hopeful new homeowners itching to get into the game. However, low housing inventory, skyrocketing home prices, and fierce bidding wars forced many buyers out of the market, leaving their dreams of finding a home sweet home trailing behind.
It's been a hard road—but there is some good news. As we head into 2022, those same hopeful buyers can breathe a sigh of relief—the market is on its way back to a more normal balance.
We still expect a hot market with a long path back to regaining inventory. However, less competition and slower price growth could help tip the balance to start favoring the buyer. And we've got five predictions to get you excited about reigniting your home search in the new year.
1. Demand and demographics stay strong.
We expect low mortgage rates and demographics to continue driving the strength on the demand side. We see the largest cohort of millennials approaching the prime age for first-time homeownership as pandemic-related work-from-home conditions and health concerns drive more New York City dwellers and apartment renters to more spacious residences in less densely populated suburbs across Long Island.
In fact, two of the top migration destinations for Manhattan dwellers last year were Suffolk County (14.6%) and Nassau County (3.7%).
However, expect home prices and demand to cool off—at least a little—compared to the last year or two. The median sales price topped out in August at $670,000 in Nassau County and $530,000 in Suffolk County. And new data suggests those prices are starting to come down.
We already see similar numbers in Centereach ($490,000), Farmingville ($480,000), Holbrook ($495,000), Lake Grove ($525,250), Miller Place ($580,000), and Lake Ronkonkoma ($480,000).
Positive indicators for the road ahead include a cooling pace of sales, resulting in more inventory, moderated prices, and a shift in the balance between sellers and buyers towards a more normalized market with more favorable conditions for buyers.
We could see a dramatic inflation of single-family home prices as the work-from-home movement moves people from the more expensive markets to the smaller, less expensive areas. We could also see price corrections in the higher-price markets.
2. Rising (but still low) mortgage interest rates.
Relatively low mortgage interest rates should continue in 2022, reaching around 3.25% at the start of the year, 3.5% by mid-year, and 3.75% by the end of the year. The market is simply not stable enough to sustain a large mortgage rate increase.
Continued economic growth and higher yields on US 10-year treasuries together make a direct impact on rates for 30-year fixed-rate loans. If the Fed begins tapering its buying of $40 billion a month in mortgage-related securities, mortgage rates could bump even higher.
However, even with a moderate jump, mortgage interest rates will remain at historically favorable levels.
Despite Nassau and Suffolk County home prices starting to level off, the higher mortgage interest rates around the bend mean less buying power.
Until inflation subsides, expect the Fed and market to push interest rates higher, making homes less affordable.
Hopeful buyers banking on near-record low rates to afford a home could benefit from pulling the trigger sooner rather than later.
3. Continued (but cooler) home price appreciation.
Record-setting home price appreciation defined the 2021 Long Island housing market. The 18% year-over-year growth nipped at the heels of the largest annual gain in home prices in 45 years. The median home selling price on Long Island rose by at least $73,000 between February 2020 and February 2021.
Will home prices stop rising or start falling any time soon? Probably not. But we do expect the double-digit gains to slow in 2022, creating more opportunities for budget-conscious buyers.
Limited supply will continue driving home price growth. However, price increases could moderate to make houses more affordable. Home price growth could slow to 5%—a dramatic drop from the 16% growth in 2021.
We already see year-over-year home price appreciation approaching the single digits in towns including Medford (+11.4%) and Selden (+12.6%). And home price growth is already in the single digits in towns including Coram (+3.8%), Holtsville (+1.2%), Port Jefferson (+5.3%), and East Setauket (+9.8%).
Interestingly, some experts believe home prices are only just catching up from the last decade based on projections of where the market should be on a 20-year arc.
The boom and bust of the Great Recession held prices down for ten years while the average price appreciation over the last 20 years hovered at 4.5%. We're heading back to that normal in 2022 and beyond. A similar theory applies to the low inventory on the supply side, resulting from years of under-building during and after the Great Recession.
4. Growing (but still tight) housing inventory.
A more normalized market would mean more housing supply supported by a growing inventory of available new homes for sale, especially as more current homeowners move. We could also see more investors selling rental properties to take advantage of high prices.
However, despite more supply, low housing inventory will remain a problem in 2022 and for years to come.
According to Fannie Mae, there is almost a 50% shortage of available homes to meet the current demand.
With pandemic-disrupted supply chains and worker shortages challenging builders, the Long Island housing shortage could last another decade.
Until city and county governments permit higher-density product, a shortage of affordable and workforce housing should persist.
We also see more Boomers staying put when they should be selling and adding inventory to the market. Low inventory means there's nowhere for them to go—it's a vicious cycle.
5. No Long Island housing market crash.
The consensus is clear: there will be no Long Island housing market crash next year. The remarkable recovery of the post-pandemic economy should regain virtually 100% of jobs lost by the end of 2022. And today's market conditions are nothing like the forces at play in 2008.
For example, supply and demand is driving home price appreciation rather than bad lending or speculation. As more of Gen Y and Gen Z comes of age, we expect more household formations.
The last crash resulted from relaxed credit and income guidelines to qualify for a mortgage combined with an abundance of housing inventory. Today, stricter lending rules and guidelines combine with a shortage of homes.
A crash is unlikely in a market with high demand and low supply, which should remain the case—even if the Fed raises rates faster than expected.
Should you buy now or wait?
The short answer is: it depends on your unique situation.
If you're not in the best financial position to afford a mortgage or secure a low interest rate, consider waiting. When in doubt, rent until you satisfy the rule of thumb: 30/30/3.
Make sure your monthly mortgage does not exceed more than 30% of your household's gross income.
Obtain a 30-year mortgage.
Aim for around a 3% fixed interest rate.
Who should buy now?
If you're planning to raise a family or stay in the same house for the next 5 to 10 years, now could be a great time to lock in a low mortgage rate. It's a good long-term strategy with forced savings that promote intergenerational wealth and a stable environment for families.
However, a mortgage is also a big financial responsibility. Anticipate some short-term risk, as Nassau and Suffolk County home values can fluctuate and sometimes go down. The bottom line: move fast but only when you're ready.
Should you refinance or wait?
Refinancing is an attractive option with the low mortgage rate environment following the pandemic-driven economy. Periods of home price growth are always a good time to refinance.
Is your home valued higher than a few years ago? You could have more home equity even without a large down payment. And a larger equity share means a lower refinance rate.
But that's not the only benefit. With at least 20% in home equity, you could refinance out of the FHA's premiums and into a Freddie Mac or Fannie Mae conventional loan without PMI.
When in doubt, talk to lender for a new home appraisal to figure out your home's new value.
Focus on you—not the timing of the market.
It's impossible to perfectly time the market. And it's never wise to guess at market or interest rate moves.
Buying a home is a practical decision that hinges on your financial standing and current life path. Low mortgage interest rates are always a good reason to buy as long as you can afford a home with healthy earnings from a stable job.
When in doubt, talk to loan advisor to explore your loan options, down payment, interest rates, and home buying budget so that you can make an informed decision.
Buy or sell a Suffolk County home with Team Rita on your side.
Ready to buy or sell a Suffolk County home? Contact us today to search our database of local inventory, schedule an open house, or explore our featured properties for sale.