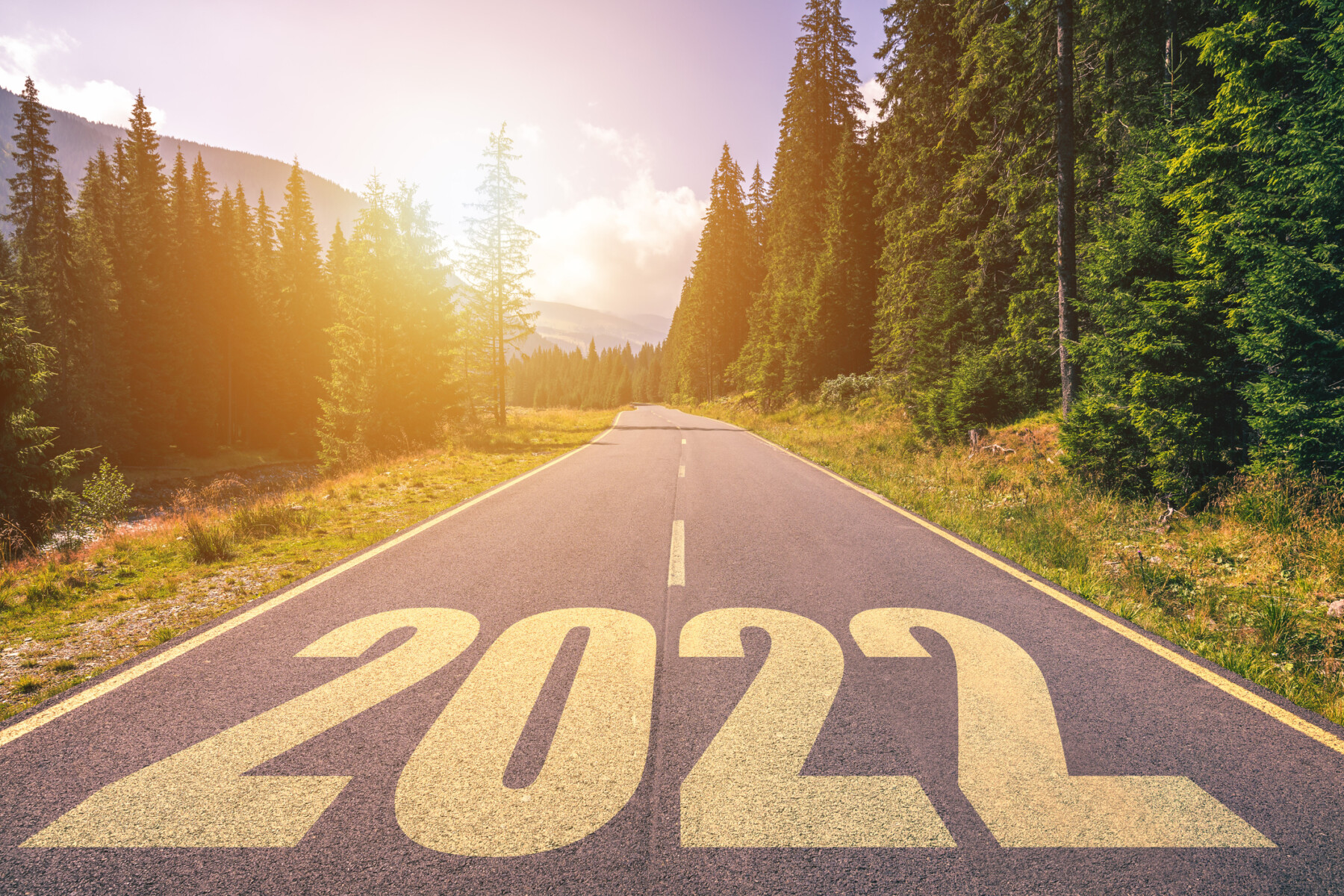 2021 was a historic year for the Long Island real estate market—and a nightmare for many aspiring homebuyers. Even after finding a home within budget—its own challenge in a market with a 40-year low inventory—countless would-be buyers lost potential new homes to the wrath of frenzied bidding wars. In the spring, a staggering 74% of U.S. homes received multiple offers.
In October 2021, the Suffolk County housing market saw tremendous year-over-year growth in towns including Centereach (14%), Selden (15.8%), Medford (12.5%), Holbrook (12.5%), and Holtsville (12.5%). However, after a year of rapidly accelerating growth, there's a shred of good news for buyers still in the market for a new home: price hikes could slow in 2022.
The housing market cools down.
Experts forecast the record-breaking 18.1% price growth that happened on Long Island between August 2020 and August 2021 to decelerate next year. Rather than depreciate, home values should appreciate—but at a slower rate.
The market already shows signs of cooling down. In September, 59% of homes received multiple offers—down 15 percentage points from April. Long Island's housing prices fell slightly in the same month, coming down from the record-high prices set in August. And Redfin indicates a 6% drop in home sales between August 2021 and August 2020.
High prices could help explain the measurable decline in pending home sales over the summer. Steadily rising home values pushed many buyers out of the market, lowering demand and decreasing sales. If the cooling continues, the market could move at a slower pace and begin to favor buyers. However, supply will still fall short of meeting the demand.
Today, the number of Suffolk County homes for sale is down month-over-month in Coram (-3.2%), East Setauket (2.7%), Mount Sinai (-2.8%), and Port Jefferson (-1.4%).
No consensus on home price growth.
Experts can agree that we are heading into a period without astronomical price growth. However, there is no consensus on the exact rate of price growth—forecasts range from a 16% price increase to a 2.5% price drop.
On the high end, Zillow forecasts 13.6% price growth while Goldman Sachs forecasts 16% growth by the end of 2022. This level of growth still counts as deceleration from the current level of price growth but it's hardly price relief for buyers. For perspective, the largest 12-month uptick in U.S. home prices leading up to 2008 crisis was 14.1%.
According to Goldman Sachs, the supply-demand picture driving the recent boom in Suffolk County home prices remains intact. The leading global financial institution expects the housing shortage to last longer than every other shortage afflicting the U.S. economy, forecasting another 6.2% price jump in 2023.
The supply and demand mismatch still favors sellers. Millennials are driving the strength on the demand side as we enter a five-year period where the largest chunk of this demographic surpasses age thirty—the first-time homebuying age. The work-from home crowd—searching for an upgraded headquarters—is also driving up the demand. On the flip side of the coin, an underbuilding of 4 million homes is driving the strength on the supply side, which happened following the conservative building efforts in the decade following the 2008 housing crisis.
Although home prices are unlikely to drop, inventory is rising again—up 30% since bottoming out at a 40-year low this spring. More inventory means less bidding wars, more time for homes to linger on the market, and more time for buyers to make a huge financial decision.
The consensus is that the perfect storm of pandemic factors and demographics will continue into 2022 including a lack of homes for sale to satisfy the heavy demand.
However, not everyone agrees. Fannie Mae, for example, forecasts 7.9% price growth, which would keep the market going strong. On the low end, CoreLogic forecasts 1.9% price growth while Mortgage Bankers Association forecasts a 2.5% price drop by the end of 2022.
Two very different outcomes.
If Zillow and Goldman Sachs are right, then we are headed for one of hottest years in Long Island real estate on record. If CoreLogic is right, then we could reach the slowest period of price growth since 2012. The problem is: we just don't know who is right—yet.
Why so much uncertainty in the market? Despite the fundamentals remaining strong on paper—including demand outpacing the supply—two big unknowns stand in the way: mortgage interest rates and supply chain issues.
Big unknown #1: Mortgage interest rates.
Stubbornly high inflation can throw a wrench in mortgage interest rates. However, inflation rates in the years ahead remain something we can only guess. The Federal Reserve predicted 1.8% inflation heading into 2021, which was very wrong. The consumer price index hit 6.2% in October—the highest rate since 1990 and barely below the notorious runaway 7.1% average inflation rate during the 1970s.
Higher inflation motivates the Fed to raise fund rates, which stayed near zero during the pandemic to stimulate the economy. Higher fund rates mean higher average 30-year fixed mortgage rates and higher monthly payments, which together lock some buyers out of the market. When mortgage interest rates change, the entire housing market changes.
Fannie Mae forecasts a 3.4% mortgage interest rate by the end of 2022. Mortgage Bankers Association forecasts a slightly higher 4% by the end of 2022 and an even higher 4.4% by the end of 2023. And small changes in mortgage interest rates amount to bigger changes in Long Island home budgets than you might think.
For example, consider a 20% down payment on a $500,000 home with a 30-year mortgage. The same $1,682 monthly mortgage payment at a 2.98% interest rate increases to $1,774 at 3.4% and to $1,910 at 4%—adding an extra $82,000 over the course of 30 years.
However, rising mortgage interest rates will remain historically low, making 2022 a great time to buy a home. We expect a cooler but still active market with strong buyer demand. Despite staying in a seller's market, we expect more opportunities for wiggle room for buyers and more options for priced out buyers. And no one expects the market to crash—today's conditions are nothing like those leading up to the crisis of 2008.
Buyers should get more for their money in 2022. With prices near all-time highs and mortgage rates expected to rise, we expect a slowdown in home prices—which is good for both sides. The market should transition to favor buyers while prices stabilize but remain strong. Expect more chances for first-time buyers to bid on homes. However, expect to pay close to asking price as long as housing inventory remains low.
Today, a large percentage of Suffolk County homes are selling over asking price in towns including Farmingville (67%), Lake Ronkonkoma (74%), and Lake Grove (70%).
Big unknown #2: Supply chain issues and material shortages.
Unresolved supply chain issues and material shortages could slow down homebuilding and reduce supply in 2022.
The price of lumber rose 300% in the spring, reaching higher levels than before the pandemic. In May, framing lumber prices started to crash as more DIY builders balked at the astronomical prices. Logic would suggest the crash would lower the price of a new home. However, the opposite happened: home prices grew another 5%.
While the wood shortage eased, every other construction material increased in price including concrete, windows, and paint. At the same time, the Great Resignation hit the construction industry, leaving contractors unable to find workers and finish jobs on time due to labor shortages.
The lumber market peaked at $1,515 per thousand board feet and crashed to $389 when buyers started sitting on the sideline. Now, buyers are rushing back to the Suffolk County market, boosting the lumber market back up to $575. This level sounds cheap compared to the bubble. However, it's still well above the $375 price point heading into 2020.
Unfortunately, no one knows when or how we can expect to resolve inflation spikes and labor shortages. Unlike mortgage rates—which threaten to decelerate prices if raised too fast—homebuilding cutbacks threaten to send prices higher.
The U.S. is under-built by 4 million homes and Millennials are hitting their peak first-time homebuying years. If builders scale back even further, expect fewer homes for sale and a tighter housing market, which is already historically tight. And we'll have to wait and see if homebuilding can sustain the pace of demand in 2022.
However, always take real estate forecasts with a grain of salt. Both Zillow and CoreLogic were wrong about their pandemic forecasts. And even Zillow admits struggling to keep up with the unpredictability in forecasting home prices. When in doubt, consult with a trusted real estate agent to find the right time, budget, and circumstances for you to buy a home.
Buy or sell a Suffolk County home with Team Rita on your side.
Ready to buy or sell a Suffolk County home? Contact us today to search our database of local inventory, schedule an open house, or explore our featured properties for sale.