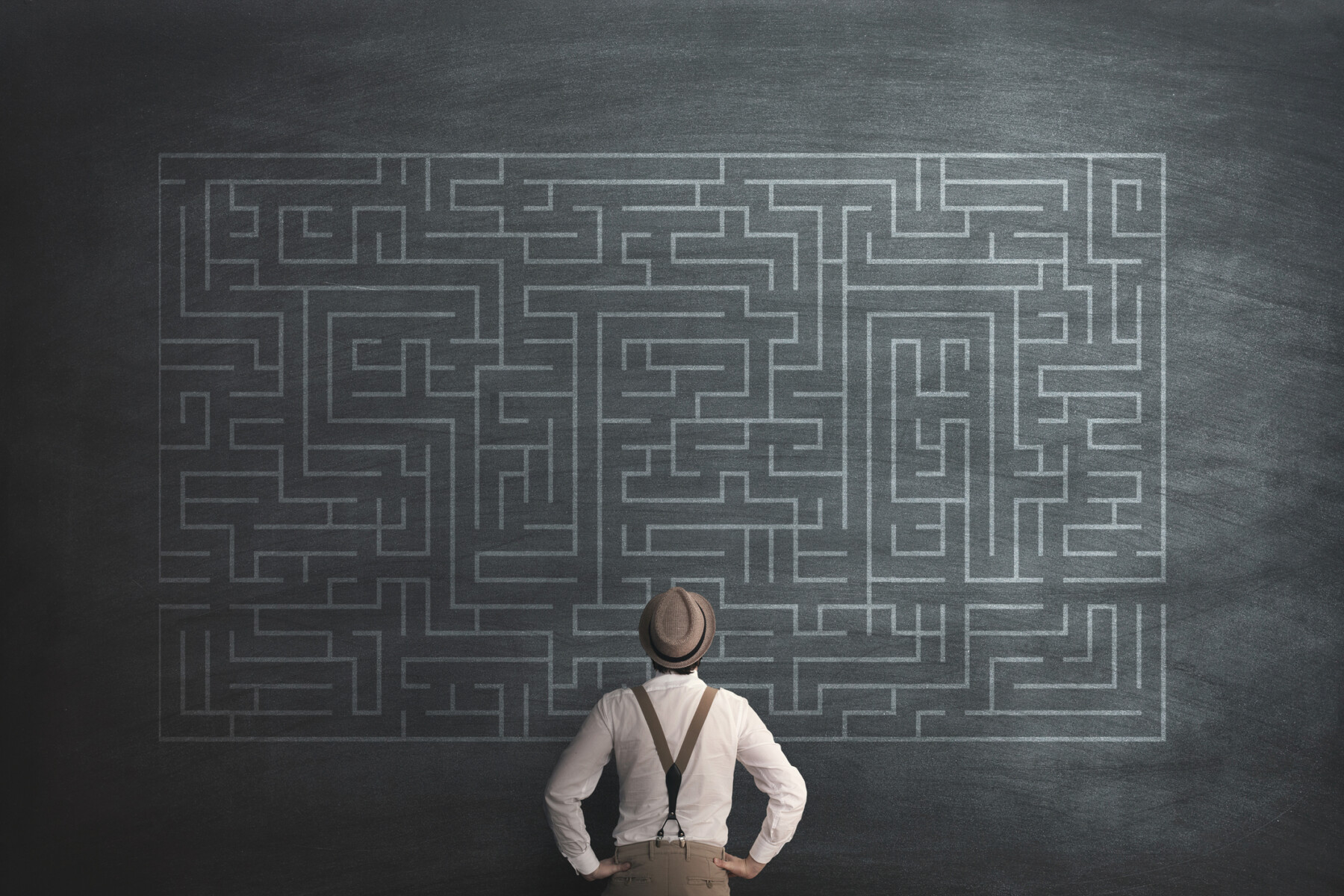 The starter home ignited the American dream. For decades, the affordability and manageable maintenance of smaller properties awarded first-time home buyers with an exciting chance to own a place to call home. And the nation's first mass-produced suburb—the culmination of the American dream—started right here on Long Island in Levittown. (The neighboring community of Hicksville is another historic place to raise a family in a thriving, suburban setting.)
Between the GI Bill that guaranteed home loans, the post-war Baby Boom, and low housing prices, families in the 1950s started to move to the suburbs. Levittown in Long Island is widely recognized as the first modern American suburb complete with swimming pools, shopping centers, and backyards. Each home looked the same, built in the Cape Cod-style with the same floorplan, costing around $7,000.
Today, real estate experts estimate that 80 percent of the housing stock in Levittown is modified versions of the 750-square-foot Cape Cods and 800-square-foot ranches built by the Levitts. The remaining 20 percent was built by competing developers or on the sites of teardowns. Meant to be altered with unfinished attics and roomy 60-by-100-foot lots, many of the pristine Levittown houses of modern times are double the size of the originals including mini-mansions.
The starter or entry-level home—which is roughly 1,400 square feet with two or three bedrooms—remains a crowd favorite among first-time homebuyers. However, this same type of house now represents a tight corner of the real estate market, creating new challenges for Long Islanders searching for their first home.
Lowest starter home supply in five decades
In 2021, the number of starter homes on the market hit a 50-year low. The out-of-balance Long Island housing market—where high demand and low supply drive prices up—is a challenge that hits particularly hard for budget-conscious first-time homebuyers.
(Food for thought: Long Island home prices reached a 20-year high in 2021 with a median sale price of $585,000, up 17 percent from a year ago and up 24.7 percent from two years ago, before the pandemic.)
Exactly how did we get here? The story—which is decades in the making—started with a substantial long-term lack of newly built entry-level "starter" homes.
The road to a 4 million-house deficit
The housing supply shortage existed long before Covid-19—and the deficit has grown since. Today, we are 4 million houses short of meeting the current demand. And that number is growing. In the past decade, we've built twenty times fewer homes than in any decade as far back as the 1960s.
In the late 1970s, builders constructed 418,000 new entry-level homes per year. (To gauge the impact, consider the 499 new housing units built per year in Amityville in the 1970s, which dropped to 33 units built per year in the 2010s.)
In the 1980s, a dramatic spike in mortgage interest rates—from 8.9% to 12.7%—lowered housing supply by over 100,000 units to 314,000 units per year. And entry-level homes made up 40% of those new construction builds.
In the 1990s, lower mortgage interest rates created a surge in demand that reached a 20-year high by 1999. Despite the growth in new construction homes, entry-level supply decreased to 207,000 units per year.
Mortgage rates hit a record-low in the 2000s, ignited by new subprime and Alt-A products. In response to record-high demand, builders flooded the market with a huge boost in new construction builds. However, entry-level supply continued its downward trajectory, dropping to 150,000 units per year. Even at peak homeownership in 2004, builders only completed 186,000 units.
In the lead-up to the 2008 housing market crash, starter home supply took a dive. Builders chased greater profits from larger homes as an easy mortgage market meant buyers could afford more square footage. After the crash, investors jumped back into the market to snatch up foreclosed homes. Wealthier buyers, less affected by stringent lending standards, also came back in waves. And builders catered to this segment, building fewer starter homes.
In the 2010s, new construction builds dropped to 55,000 units per year. In 2020, entry-level homes accounted for just 7% of the 65,000 new units built. At the same time, 2.38 million first-time homebuyers purchased homes, significantly and rapidly widening the gap between entry-level housing supply and demand.
In summary: new construction builds dropped from 418,000 to 65,000 units per year over the span of five decades.
More than just an underbuilding problem
The long-term decline in single-family home construction is a major factor contributing to the low supply of starter homes in Suffolk County and across the country. However, more problems lurk beneath the surface.
During peak pandemic, the cost of the average single-family home in the U.S. increased by over $36,000. The price of lumber increased by more than 150%, rising to $1,700 for 1,000-foot lumber with the inflation adding over $90,000 to the average cost of a house. On Long Island, the price of lumber more than doubled to an all-time high, adding more than $24,000 to the price of an average single-family home.
As the construction of entry-level single-family homes declined, home sizes grew bigger due to pandemic-induced demand for more living space. Home size rose from 2009 to 2015—with less starter homes built—and has declined since 2016 with more starter homes built. Today, home size is increasing again along with the shift in preference for more space.
The construction industry is also plagued by ongoing labor shortages, tighter land use, and zoning restrictions limiting the number of new construction builds. More problems include a lack of land to develop in populated areas where people can find jobs, inflation of land value for single-family housing, and spikes in the ongoing costs of building materials.
Between low mortgage rates, people spending more time at home, and Millennials reaching the first-time homebuying age, we expect the surge in Long Island home-buying activity over the past 18 months to continue well into the future. And high demand—which drives competition and price growth—can squeeze budget-conscious buyers out of the market.
The challenging road ahead
The coronavirus-fueled market renewed our appreciation for homeownership including the promise of greater living space, a home office, and more. Between the ongoing supply shortage, increased competition, record-low inventory, and a sharp rise in home sales, it's hard to find an entry-level Suffolk County starter home in 2021.
Within the next decade, 45 million Americans will hit the median age of first-time homeowner (ages 34 to 44) and compete with whoever is left of the 41.8 million homebuyers looking for their dream starter home right now.
Going forward, we expect the housing supply shortage to remain an obstacle to the first-time buyer segment—and especially millennials.
The generation of Americans between 25 and 40-years-old, Millennials are in the prime years to become homeowners—and many consider buying a home as both an important life stage and aspirational investment. However, the type of home the generation needs the most—the entry-level starter home—is under the greatest supply constraints.
Good news on the horizon
But there is some good news on the horizon. The sheer number of Millennial buyers could force the Long Island housing market to change. Millennials already own about 46 percent of all U.S. mortgages—and that number is only going to grow. In the next decade, 45 million more Americans will enter this standard age range for first-time home buyers.
We could see more entry-level starter homes coming into the market in 2022 as builders produce more starter homes to bring housing supply and demand closer together. Long Island construction trends for next year appear to be positive, which should alleviate the price pressure. More vaccinations could mean more sellers feeling comfortable listing and showing their homes. And the falling number of homeowners in mortgage forbearance could add more inventory.
The key here is patience and persistence. If builders, buyers, and lenders adjust in time to meet the next wave of demand, Suffolk County starter homes may reemerge as a rite of passage in American homeownership.
Buy a starter home with Team Rita on your side.
Ready to buy a starter home on Long Island? Contact us today to search our database of local inventory, schedule an open house, or explore our featured properties for sale.