Smart Ways to Boost the Value of a Home
by Rita
September 4, 2019
0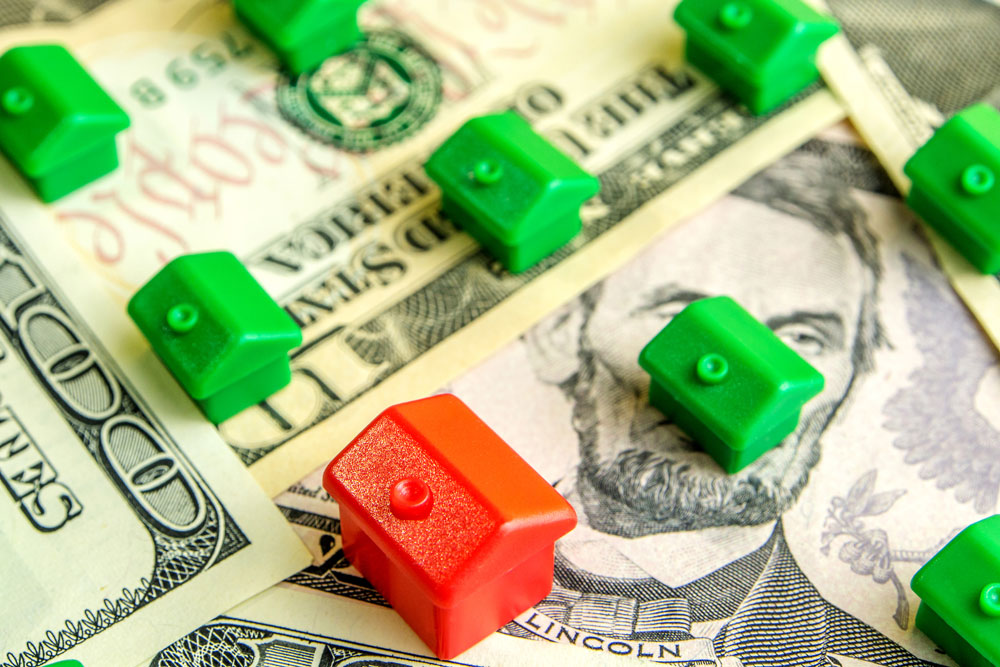 So, you're in the market for a new home—but the listings in your price range put you at a crossroads. Taking the first road means overspending on your budget to get what you want. Taking the second road means purchasing a budget-friendly home that needs a little TLC.
The road to remodels and renovations isn't for everyone—but that smart home refresh could be just the right strategy to make you a happy homeowner. If the second road sounds like the one for you, read on to learn about smart ways to boost the value of a home.
Some aspects of your home's value are out of your control—like its location and market popularity. Other features—like its energy efficiency, square footage, and available smart-home devices—give you the flexibility to build equity in your home and command a higher market value.
From small repairs to smart improvements to strategic renovations, consider the leading ways to boost the value of what 70% of American homeowners consider their biggest asset.
Start in the kitchen.
There's an old saying in real estate: "The kitchen is king." Well, it's just as true today—perhaps more so than ever.
Small investments make a serious impact in the heart of your home, so you can forget about stripping your kitchen down to the studs. Just $5,000 in smart, strategic renovations could boost the value of your home by 3 to 5 percent.
Small tweaks can help you achieve that modern, high-end kitchen the real estate market loves. Consider painting the walls and cabinets, stocking up on clean and contemporary stainless-steel appliances, and updating the hardware. Bigger moves are better—like installing fresh and coordinating new countertops and flooring.
Quartz and other natural stones are your safest bet for making a statement but also for shrugging off heat, scratches, cuts, and stains. It's a win-win sure to put a perfect finishing touch on a kitchen that commands a higher market value.
Build more living space.
Bigger homes aren't always more valuable homes. However, smart increases in living space can move the needle.
Adding square footage in the right places (for example, opening the kitchen into the living room) could boost your home's value. In fact, second on the list of most desired home features (after a modern, high-end kitchen) is an open floor plan with a flexible living space.
Extra living space you can transform into a mother-in-law apartment can also add value when you use the extra rental income to help pay the mortgage.
Go green.
Lower energy costs can add as much value to your home as moving to a safe community. Energy-efficient homes can add 20 times the annual savings to the value of a property, boosting the final sale price by 1 to 3 percent.
Green homes also gain value from the lower rates of an energy-efficient mortgage. A few smart upgrades—including double-paned high-efficiency windows, attic insulation, LED lighting, and efficient appliances—can grow your home's value, especially in areas with extreme hot or cold temperatures.
Optimize for low maintenance.
A few smart upgrades can make your home more valuable by lowering the need for regular maintenance and repair.
A strong, sturdy roof, for example—costing you about $6,000 in asphalt shingles—can lower your annual cost of repairing damage from water, ice dams, squirrel infestation, and other home disasters. The same is true for major systems and components including furnaces and water heaters.
Consider swapping out carpet for hardwood floors. Floors with a durable factory finish—made from thin veneer of real wood or bamboo over structural plywood—create the same look while wearing (and costing) less. Expect a similar boost in the value of your home by switching wood siding to low-maintenance vinyl.
Invest in smart-home technology.
As little as $1,000 or less in smart devices and safety-enhancing gadgets can add exponential value to your home.
Grow the value small with programmable thermostats, fire and carbon monoxide detectors, security cameras, and door locks—or grow the value big with a tech-enabled whole-house generator for power failures.
A fresh coat of paint.
A fresh coat of paint beautifies and renews, protects against the elements, and defends surfaces from wear and tear. Do the job yourself (for around $100) and painting could be the single most cost-effective improvement to boost the value of your home. Just remember to select a premium paint and to focus on high-traffic areas including the kitchen and bathrooms.
Fix and/or upgrade.
Small fixes (the right ones, at least) go a long way to boost the value of your home.
Insulate the attic, repair leaks, and replace rusty gutters for a quick boost in value by way of better maintenance status. However, two of the most important rooms to upgrade are the kitchen and bathroom.
The best upgrades are cheap, easy, and fast with no expensive or major renovations. Swap frosted glass for clear glass, clean the grout, remove rust stains, apply fresh caulk, update doorknobs and cabinet pulls, and replace faucets.
Buy or sell a home with Team Rita on your side.
Whether you want to add value to a starter home—or start over with a new home, partner with us today. Become a client and discover the reason Team Rita ranks as the #1 RE/MAX Team on Long Island.