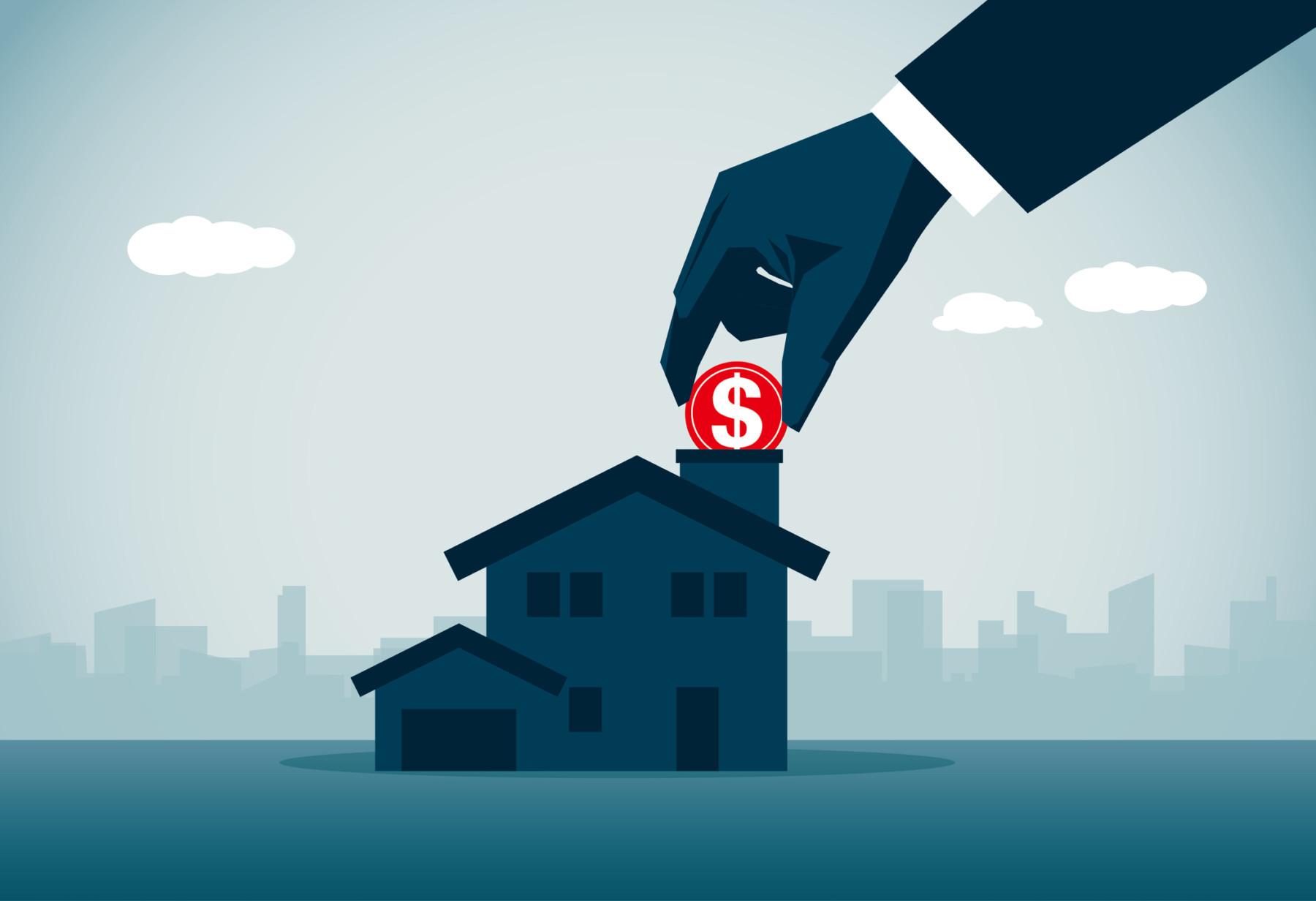 Fix and flip home projects look simple on TV. (Chip and Joanna Gaines from HGTV's hit show Fixer Upper appear to transform rundown shacks into modern masterpieces in just under an hour). However, if it was easy then everyone would do it—and we would all be rich.
The hard truth is that flipping houses is risky business. Smart decisions can boost your profits but bad investments can cost you everything. The right strategies can mitigate the risks and make the process more financially rewarding. If you're ready to tackle your first fix and flip, Team Rita has the tips to get you started.
Start with your score.
Flippers without enough cash to buy and renovate a home need good credit to secure a loan. The good news is you can boost your credit score to earn a better interest rate. The bad news is lenders stick to tighter standards on their terms for high-risk house flips.
For a better credit score, pay your bills on time, pay down your debt, and keep your credit card balances low. You can track your progress monthly with Credit Karma or another free service. Federal law also allows you one free credit report every year from each of the three national credit reporting companies. Knowing where you stand with the credit bureaus will impact how you finance your fix and flip.
Figure out the funds.
Savvy flippers buy homes with cash and swipe their credit cards for the renovations. However, this seemingly shrewd strategy can backfire when your house lingers on the market or racks up more renovation expenses than you expected. Funding your fix and flip with a loan mitigates some of the financial risk.
Most lenders require a 25% down payment, which gets you off the hook for paying private mortgage insurance. (The extra 0.5% to 5% for PMI can cut into your profits.)
Interest-only loans—with rates ranging between 12% and 14%—often appeal to house flippers. However, you might do better with a home equity line of credit (HELOC). You can also buy a bargain-priced home with cash and take out a loan for renovations. Meet with your real estate agent or banker to figure out which type of funding works for you.
However you fund your project, leave room for unexpected costs. As a rule of thumb, budget for an extra 10% to 20% when you estimate the total project cost. Failing to plan for building permits, for example, is a rookie mistake that can hurt your renovation budget.
Land on a location.
The best homes for fix and flip projects are diamonds in the rough. You want an affordable home in a desirable or up-and-coming neighborhood. Remember, you can renovate a home without limits. But all the home improvements in the world will never change the personality and safety of a neighborhood.
Assess the conditions.
For a fix and flip, you want a structurally sound home with a strong foundation, where quick, inexpensive cosmetic improvements make a huge impact. Focus on solid homes where you can refinish kitchen cabinets, update hardware and appliances, refinish hardwood floors, fix up the yard, and update the paint and carpeting.
The worst fix and flip homes have dangerous mold, significant roof damage, and serious electrical problems demanding too much time and money for you to turn a profit.
Always visit a home in person—especially foreclosed homes listed on the web—to investigate the condition, assess the property, and budget for repairs. Create a detailed and accurate budget plan before you apply for financing to walk away with the most profit.
Find the right market.
Being in the right market—where home prices are below local market value—means everything. Again, shoot for the worst house in the best neighborhood—and not the other way around—where the only way to go in value is up.
The best "worst" homes have worn hardwood floors, terrible paint colors, ugly carpets, horrible smells, decades-old builder grade kitchen cabinets, laminate countertops, and grungy sinks and toilets. However, these homes still have good bones including healthy floors, ceiling joists, studs, rafters, and other key structural pieces.
You can also fall into the trap of overvaluing your home. The trick is to invest just enough in the renovation to stay on par with the local market and make a profit. Explore home prices in the area to figure out exactly which upgrades the market is ready and willing to pay for.
Know your buyer.
The market can tell you plenty—including where people want to live and in what kind of house. Knowing your buyer means knowing their ideal price point and what they expect to pay. Tailoring your renovations to the right price point ensures you only spend money creating a home the market would buy.
Time is money in the fix and flip business. The faster you can flip and sell a home, the less you have to repay when loan interest and penalties kick in. Meet with your real estate agent or banker to calculate and map out a good profit margin weighed against the repair costs.
Crunch the numbers.
Become an expert in financing to fund your fix and flip with its best foot forward. When in doubt, a reputable lender can help you figure out the best financing option for you.
Keep your profit margin in mind when crunching the numbers. Consider your total estimated cost including real estate commissions, closing costs, property taxes, utility costs, insurance, interest (if you borrowed money), and the cost of repairs.
If this is your first rodeo, consider starting small to reduce your risk. First timers can do well flipping a single-family home with a $50,000 renovation budget.
Follow the 70% rule.
The 70% rule factors in what you can afford (to lose) to help you avoid overpaying for a home. The idea is to pay no more than 70% of the after repair value (ARV) of the property, minus the cost of repairs.
For a home with an ARV of $300,000 and a $50,000 budget for repairs, you should buy the home for no more than $160,000.
$300,000 (ARV) x 0.70 = 210,000 – $50,000 (repairs) = $160,000.
Negotiate a good deal.
The less you invest in a home, the more you can earn. Learning how to negotiate a better deal can boost the return on your investment.
Smart negotiators use signature strategies such as making the seller a silent partner. Sellers offered a piece of the pie upon resale are more likely to accept a lower sale price.
You can negotiate with just about anyone including the contractors working on the home. Put your game face on and keep ways to save on your radar.
Estimate the project cost.
When you estimate the average project cost, know which home improvements increase (and decrease) the value of the home. You can lose a sale from under-improving a home or increase the cost by over-improving it.
For the best ROI, upgrade the kitchen appliances, repaint the home exterior, install more closet storage space, upgrade the deck, and install smart technologies throughout the home including heating, ventilation, air conditioning (HVAC), plumbing, and electrical appliances.
Research home listings.
You can use search filters on real estate websites to find foreclosures. When banks own foreclosed homes, you can search their websites with the letters "REO" which stand for Real Estate Owned.
A full background check can tell you about the home's history including repairs, remodels, and additions. Use this information to negotiate a better deal with the seller.
Hire your contractors.
Know when to do it yourself and when to hire a contractor. A DIY project that takes you three times longer to complete, for example, is probably not worth the savings.
The stigma in the fix and flip industry blames contractors for cutting corners to save time and money. However, you can earn the trust of potential buyers by taking care of the big ticket items and doing the work the right way.
Hiring a reputable contractor to navigate costly renovation mistakes can save you a huge amount of time. Getting the house up for sale faster also means making fewer mortgage payments.
Build a network of local, reliable professionals you can trust—from plumbers to electricians to landscapers—before you make an offer on a house. After you invest, start the renovation process ASAP to avoid paying two mortgages every month.
The longer you are tied up in a home improvement project, the less profit you can expect to make. 90 days is a good target to buy, renovate, and relist a home.
Relist with a realtor.
Homes listed for the right price sell faster and can even save you more money. Overpriced homes, for example, can linger on the market—especially in a strong seller's market—costing you more in mortgage payments. The right price also lowers the chance of a bidding war.
Listing with a realtor able to access the Multiple Listing Service (MLS) database gives you more access to buyers.
Realtors also have the skills and networks to get you the best price fast. Use their knowledge of the local market to save money on closings, surveys, and repairs. Working with a realtor pays in spades if you would rather not host open houses or hang around every time someone wants to visit the home.
Fix and flip a home with Team Rita on your side.
Partner with us today and let us help you find the perfect home to fix and flip. Become a client and discover the reason Team Rita ranks as the #1 RE/MAX Team on Long Island.