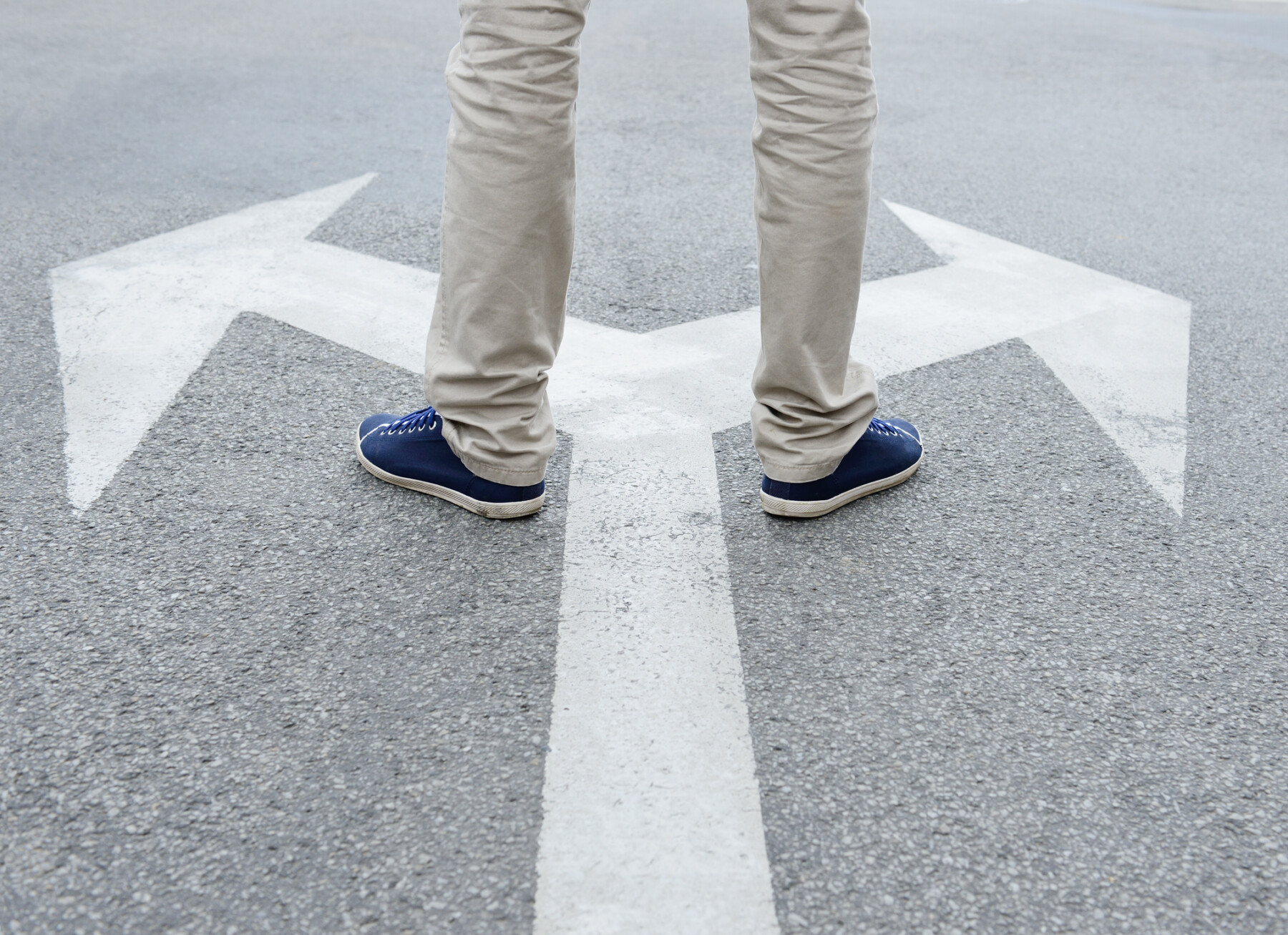 Most of us can still feel the fear and uncertainty behind everyday life—and the economy, stock market, and Long Island housing market are no exceptions. No one can predict the road ahead. However, the past two years give us more experience with some sense of what to expect. For homebuyers planning to make their move in the coming months, there are two big things to watch: mortgage interest rates and home prices.
The housing market: then and now.
Back in 2020, pending home sales skyrocketed across Long Island as many renters became homeowners and a growing number of millennials became first-time homebuyers. Limited listings caused bidding wars—especially for homes with more square footage—as housing supply fell short of buyer demand. Buyers demanded more space among other desirable aspects of living on Long Island.
In a nutshell, we expect a somewhat similar but smaller impact down the road with a small drop-off in listings. The housing market is less likely to shut down again like back in March 2020, lowering the chance of another frenzy with double-digit price growth and fierce bidding wars.
Today, the new normal in real estate is already upon us. Buyers, sellers, and real estate agents alike have already adjusted after 18 months of practice. Virtual tours via smart phones are more common, helping buyers view properties from the comfort of home with less fear and uncertainty holding them back.
The work from home factor.
Part of the fear and uncertainty is whether companies will delay the return to the office, forcing people to go back to working from home. More buyers could start seeking out more space, moving farther outside the city to get more house and property for the money. With more buyers wanting houses to work from home and fewer sellers listing, home prices could surge all over again.
However, the winter months are usually slower in real estate, lowering the disruption of a pullback in inventory. The next rush could hold back until the spring, which is the busy season in real estate. In the meantime, expect little pullback in buyer activity, transactions, or interest. If buyers were comfortable then, expect them to be comfortable now.
The big variable: mortgage interest rates.
The record-low mortgage interest rates driven by the pandemic offset skyrocketing home prices, making mortgages more affordable for more buyers. Data suggests rates are on the rise, which is bad news for sellers banking on bidding wars with multiple offers over asking price. Rising mortgage interest rates and more expensive mortgages would mean lower housing demand and home affordability.
We already know mortgage interest rates are unlikely to drop much lower. The government already began ramping down mortgage support, tapering off the purchase of mortgage-backed securities (mortgage bonds) to artificially support low rates.
During uncertain economic times, investors put more money in bonds, including mortgage bonds. This process could help curb rising Suffolk County mortgage rates for the short term—at least until the economic uncertainty goes away. One of three general scenarios could emerge from the Fed's reaction to the economy.
If the economy improves, the Fed could accelerate the pace of its taper plan, putting upward pressure on mortgage rates. If the economy declines, the Fed could halt its taper plan and continue its stimulus spending to keep mortgage rates artificially low.
Somewhere in between would be business as usual, where the economy pushes along its current course with little impact on mortgage interest rates. The Fed may leave its original taper plan intact, winding down asset purchasing by mid-2022 for a gentle rise in mortgage rates throughout the new year.
The chance of rapid mortgage rate growth is very low. However, rates will go up. The question right now is: by how much?
The case for higher home prices.
Like the past, we expect upward pressure on home prices but with a weaker grip. Home values in Centereach, for example, rose 19% over the past year but should only increase a more moderate 10.6% in the next year.
Remember that economic uncertainty usually lowers mortgage rates, which drives demand. If rates stay in the low 3's and homebuyers can afford higher purchase prices, we expect more demand for single-family homes, where larger living spaces create more room to work, learn, and play. And we expect even more demand and migration if offices shut down, forcing employees to work from home.
Any impact on public health and economic disturbance is likely to increase demand, decrease supply, and put upward pressure on home prices.
More migration from the city.
At the start of the pandemic, NYC residents migrated from tiny apartments to the more spacious suburbs. Far more Manhattan dwellers landed in Suffolk County (14.6%) than any other destination including Kings County (4.2%), Bronx County (3.8%), Nassau County (3.7%), and Queens County (3.3%).
After vaccines and lower hospitalizations and death rates, people started returning to the cities. However, you never know when companies could start delaying the return to the office again. More work from home situations could reinforce the reasons people moved from NYC to Long Island the first time around.
Still, most people interested in moving to the suburbs already moved there. Another rush like the last time is unlikely. What's more likely is the status quo, where big, suburban Long Island homes remain desirable.
Reasons to live in Suffolk County.
Family-friendly county parks make Suffolk County a dream location for families with children. From Smithtown's 627-acre Blydenburgh County Park located along the headwaters of the Nissequogue River, to East Hampton's 600-plus-acre Cedar Point County Park located on a peninsula near Sag Harbor, to the scenic Lake Ronkonkoma County Park, discover a variety of recreational opportunities including fishing areas, baseball fields, handball courts, basketball courts, picnic areas, hiking and horseback riding trails, playgrounds, and miles of sandy beaches.
Top-rated school districts make Suffolk County even more desirable for families with children including the Half Hollow Hills Central School District in Dix Hills, Stony Brook's Three Village Central School District, and Greenlawn's Harborfields Central School District.
New construction projects across Long Island also give potential residents a handful of reasons to make the move. In fact, ten shovel-ready Long Island projects just won $4.8 million from New York State to support economic recovery from the pandemic-driven recession, fulfilling promises of investment and job creation.
The most notable projects range from a wood pallet manufacturing facility in Holbrook—which received the most money by winning two awards totaling $1.5 million—to a commercial fishing dock in Mattituck for oyster farmers, to a neuroscience lab at Cold Spring Harbor Laboratory, to the expansion of Long Island University's College of Veterinary Medicine to Yaphank and Molloy College's School of Nursing to Amityville.
Together, the collection of projects promotes ongoing efforts across Long Island to create a research corridor, expand its fast-growing green economy, create more affordable childcare places, and expand its vital manufacturing base.
Suffolk County Legislature also approved an agreement to work with the town of Islip on a $2.3 billion, 15-year Ronkonkoma redevelopment project. This 3.1 million-square-foot undertaking features a low-scale, wide-ranging plan including a new terminal on the northern portion of MacArthur Airport, a 190,000-square-foot convention center, 300-room hotel, sports and entertainment center with a 5,000-seat outdoor stadium and 4,000-seat indoor arena, and an office complex with a life sciences center.
Still uncertain—at least for now.
The trajectory and future of the economy remains uncertain. It's too soon to gauge concerns about new developments and no predictions are set in stone.
What we do know is that economic uncertainty is driving investors to seek Safe Haven in more stable investments like low-risk bonds and treasuries. Typically, there is an inverse relationship where higher bond prices drive lower mortgage interest rates. However, that was not the case during the pandemic.
The last time around, Fed intervention artificially manipulated the market with stimulus and monetary policies like aggressive bond and Treasury buying, adding massive liquidity to markets and pushing rates lower.
Whether the Fed will wind down its purchasing of bonds because of the economy remains uncertain. However, bond analysts and experts are optimistically cautious but not overly worried about the economy's impact on Long Island mortgage interest rates.
The bottom line: lower rates and a significant impact on the real estate market are unlikely.
Buy or sell a Suffolk County home with Team Rita on your side.
Ready to buy or sell a Suffolk County home? Contact us today to search our database of local inventory, schedule an open house, or explore our featured properties for sale.