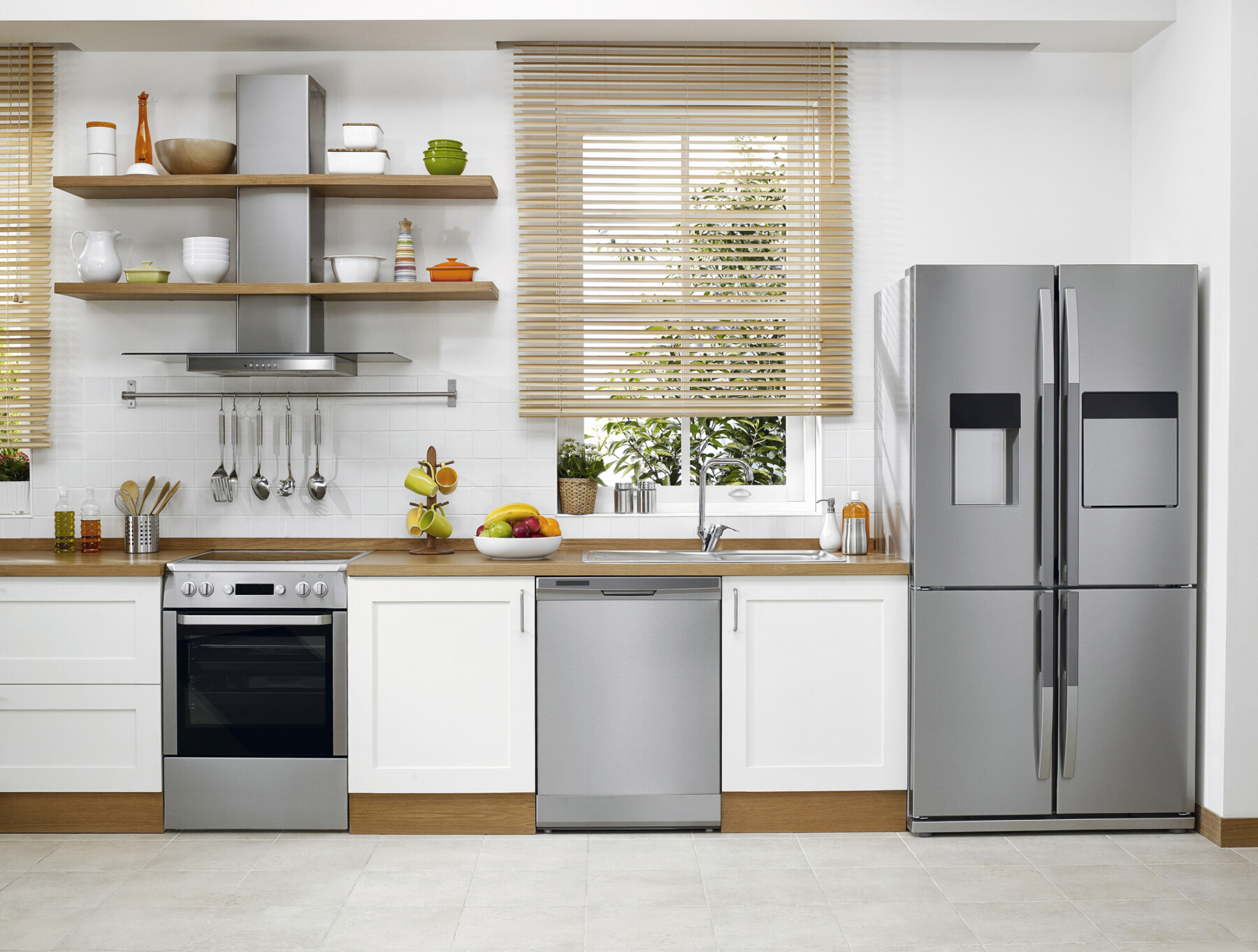 Not every seller stages their home—and that gives you a unique opportunity to gain a leg up on the competition. Even small changes can help to showcase your home's best assets, impress potential buyers, and sell your home faster for a higher price.
One of the best things about staging your Suffolk County home is the big potential return for even a small amount of time and money. Do it right and you can help buyers imagine themselves moving in and living there, which is exactly the goal.
From the living room and kitchen to the bathrooms, bedrooms, and outdoor living spaces, we've got helpful tips to stage all areas of your home. Let's get started highlighting the strengths, downplaying the weaknesses, and appealing to the greatest possible pool of prospective buyers.
Start with curb appeal
First impressions mean everything in real estate. In just one weekend, you can dress up the front of your property to make a bigger impact potential buyers will notice from the curb.
Curb appeal costs more in sweat equity than actual dollars. So, power wash dirt and grime from the siding, roof, fascia, and gutters, paint the front door and shutters with bright and coordinated colors, and swap out old house numbers, mailboxes, and welcome mats.
Summon your green thumb to make your landscaping more inviting. Clean the edging around flowerbeds, put down a layer of fresh mulch, fill empty beds with small shrubs and seasonal flowers, and fill window boxes with fresh greenery. And to expand your outdoor living space, add a couple of chairs to your porch or stoop.
Give your kitchen a facelift
Ask any real estate agent: the kitchen sells the home. Even small upgrades go a long way in staging your Long Island home. And just like curb appeal, expect to spend more in elbow grease than dollars.
Start by showcasing the storage. (It's what buyers love to find). Pack up small appliances and holiday dishware, clear clutter from the countertops, and hide anything that gives the storage-loving homeowner a mild case of claustrophobia.
Next, focus on semi-quick fixes to your kitchen aesthetics. Paint the cabinets (classic white or a dark neutral like gray or slate blue do the trick), replace outdated hardware and corroded or water-stained appliances, and update the backsplash with peel-and-stick faux tile, tin tile, beadboard paneling, or paint.
Cut down on furniture
Clutter is the enemy of staging your Suffolk County home—and furniture is the main culprit. That's the reason professional stagers cut down on almost half of a home's furniture.
Your goal is to help potential buyers navigate rooms, access features like fireplaces and built-in bookshelves, and find open views to look out windows. Aside from furniture, cut down on coffee table items, couch pillows, and other minor sources of clutter.
Rearrange the furniture
Maybe someone told you that furniture pushed against walls makes a room feel larger. But don't believe the hype. Here's a better idea: float furniture away from the walls.
Arrange sofas, chairs, and other small furniture items in cozy conversational groups. Create an obvious traffic flow from room to room with a more user-friendly space. Together, these small tweaks will make your opened-up spaces feel larger.
Carve out a functional office space
The pandemic-driven work from home movement skyrocketed workspaces to the top of the must-have list for buyers. No home office? Carve out a nook for a desk and chair. Anything from a spare bedroom to a living room corner and even a closet can double as a functional space to punch in for a workday from the comfort and convenience of home.
Depersonalize the living space
Remember the main goal for staging your Long Island home: to help potential buyers picture themselves in their future home. And your personal items are the first thing to stand in the way.
To depersonalize your living space, hide everything that makes your home uniquely yours including family photos, kids' artwork, framed diplomas, and personal collections. Better yet, pack up your personal belongings for your next home and replace them with generic artwork.
Show off the storage
Right there at the top of the modern buyer's priority list—next to a functional home office—is storage space. To show yours off, declutter closets and cabinets, stash items in baskets and bins, and straighten out the linens. If you have versatile storage spaces—like shoe racks and under-shelf baskets—highlight them in your home sale listing.
Polish up the bathrooms
How do you begin staging your bathroom? In a word: scrub. Scuzzy bathrooms are a major turn-off for buyers, so rid your bathroom of anything dirty or unpleasant from hard-water stains to mold. Clutter is another common problem in the bathroom, so tuck your cosmetics and products away in a vanity or medicine cabinet.
Want more ways to polish up your bathroom? Repaint old tile, fix discolored grout, and replace moldy caulk around the tub or shower.
Create a spa feel with plenty of fluffy white towels, candles, soaps, and accessories. And remember that any new shower curtain, rug, or mat you buy to stage your Suffolk County home can tag along with you to your next home.
Fill the house with pleasant aromas
Nice smells make an instant impact on how we think and feel. The same way subtle odors turn buyers off, pleasant aromas can help you set the mood for a successful staging.
Start by getting rid of lingering odors from pets, mustiness from a basement, or remnants of last night's dinner. Put a diffuser by the front door to greet guests with a calmer, more pleasant-smelling ambiance that makes a powerful first impression.
Light scented candles (like vanilla, sugar cookie, or strawberry) in the kitchen, arrange fragrant flowers (like jasmine, lilac, or roses) in the living room, and use plug-in air-fresheners in the bathrooms and bedrooms.
Focus on the lighting
The right lighting makes a home feel warm and welcoming. Boost the wattage in lamps and fixtures to at least 100 watts for every 50 square feet of space. And make sure each room has more than just one or two lights. Three types of lighting work best, so install one ambient light (general or overhead), one task light (pendant, under-cabinet, or reading), and one accent light (on a table or wall).
Remove signs of pets
Pets create more turn-offs than odors, especially for buyers allergic to fur or dander. Clean areas with remnants of your furry friend and put beds, crates, toys, food dishes, litter boxes, and other items in your car. And if you have someone coming to view the house, summon a family member of friend to take the dog for a walk in the park.
Highlight with color
Bold color works magic in small spaces from powder rooms to dining rooms. Paint an accent wall to draw attention to a fireplace or wallpaper the inside of a built-in bookcase or niche to make the colors pop.
Dress up the bedrooms
Bedrooms with inviting and serene atmospheres make a statement. From making the beds with luxe linens to stuffing a large comforter inside a plump, plush, soft-colored duvet, focus on staging your Long Island home to mimic that high-end hotel look.
Start with a solid color duvet and create a color boost with shams, throw pillows, and extra blankets. Declutter nightstands, remove personal items, and set the stage for helping buyers imagine themselves slumbering in their potential new master bedroom.
Accessorize in threes
Accessorizing is another way to make rooms more inviting. Oddly enough, odd numbers work best—especially the number three. Rather than align three objects in a row, imagine a triangle with one object positioned at each point. Focus on scale, varying the height and width with the largest item at the back and smallest item in the front. For an extra design boost, group the items by color, shape, or texture.
Power up your curtains
The right curtains and window treatments create more spacious rooms. Focus on drapes in the same color as the walls and consider continuous hues to make your living space look wider. You can also hang drapes above a window to create the illusion of height. Start at the ceiling with the drapes barely brushing the floor, rather than letting them gather or puddle on the floor.
Stage and sell your Suffolk County home with Team Rita on your side.
Ready to stage and sell your Long Island home? Contact us today and start your real estate journey with our resources from our free market analysis to our seller's guides and more.