9 Life Lessons for First-Time Home Buyers
by Rita
October 1, 2020
0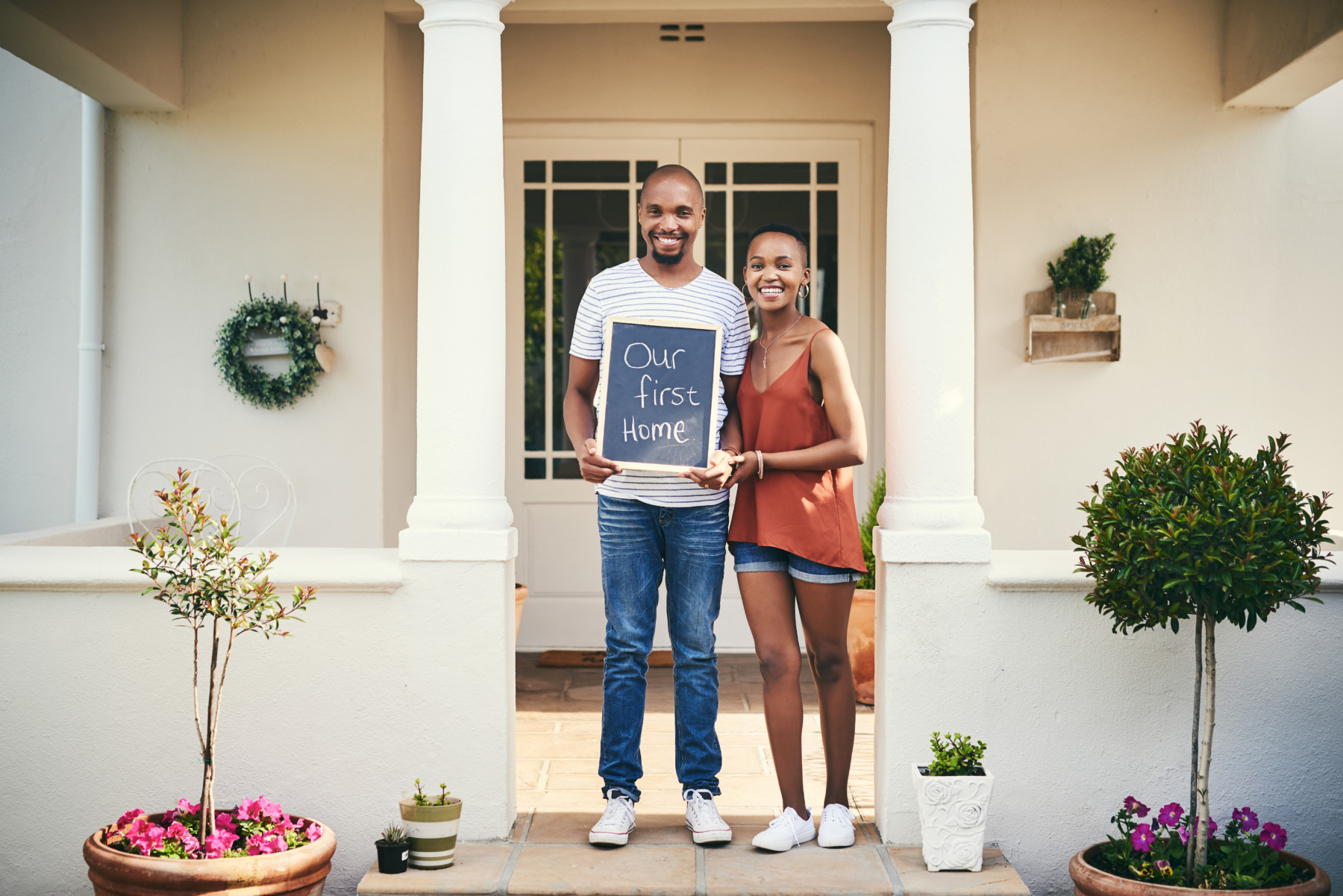 We all know hindsight is 20/20. Unfortunately, most first-time home buyers don't have the luxury of knowing just how the home buying process plays out. However, one first-time home buyer's mistake is another first-time home buyer's lesson. The real estate agents at Team Rita gathered nine of the most common rookie mistakes first-timers make so you can buy your first home with confidence.
1. Save—the sooner, the better.
It's never too soon to start saving for your first home—and no amount is ever too small to stash under the couch cushions. Even $50 to $100 a month can make an impact on your new home fund over time.
Make a goal to save at least 20% of your first-home's value for a down payment. (This is the make-or-break percentage to avoid paying PMI—or private mortgage insurance—which protects your lender from losing money if you default on your mortgage payments.)
Grow your savings—little by little—for at least two years and that big, scary down payment shrinks down to smaller, more manageable, and less intimidating size.
2. Build up an emergency fund.
Every homeowner expects to make a mortgage payment every month. But when large utility bills, sprinkler maintenance, home repairs, and other "extras" enter the picture, your nest egg can crack wide open. Unexpected expenses are the reason your savings goal for a new home is a moving target.
If saving is the first rule of buying your first home, then the second rule is to keep saving. Stocking up on an emergency fund can ease a world of stress, so it pays to save even after you move into your first home.
3. Know your numbers.
As a rule, know how much you can and want to spend on a house ahead of time. There are four big numbers to know:
How much you can and want to spend up front on the down payment and closing costs.
How much you can afford to spend monthly on the mortgage, insurance, taxes, and maintenance.
The long-term cost of the interest—and the PMI if you need it—over the life of the loan.
The cost to rent versus the cost to buy including which one makes the most sense for you given the properties and length of time you plan to stay.
You can run the numbers yourself. However, most first-time home buyers could benefit from double-checking with a mortgage broker, lender, or objective financial professional.
4. Double-check the home inspector.
Home inspections are a game of follow the leader, where the home inspector guides the buyer from room to room with the goal of uncovering faulty areas. Smart buyers pay attention, smarter ones ask questions, but the smartest ones check things out for themselves.
First-time home buyers often put their faith in home inspectors to catch every detail. However, an old hot water heater, for example, can fly under the radar during a home inspection.
The lesson is simple. Catch a problem on your own and you can ask the seller for a credit before you sign the mortgage. Wait until you sign on the dotted line and damaged appliances are your problem to fix.
5. Breathe—slow and steady wins the race.
"Love at first sight" happens in homebuying. When emotion takes over logic and reason, first-time home buyers blinded by the dream may overlook potentially expensive problems with the home and property.
Itchy trigger fingers also happen, especially when life puts you under the gun. A baby on the way, for example, can throw you into panic mode—and turbo-charge your home search into warp speed. However, the feeling of rushing into your first home can also mirror the feeling of settling.
It's normal to feel anxious and frustrated when the home buying process lingers. However, patience is the antidote to buyer's remorse, especially in a market where there are no returns or exchanges.
Make a goal to scope out different areas and neighborhoods before you land on a location. Drive around during the weekends and evenings when residents are home to get a feel for your potential future life. Bring a family member or friend along for the ride to get an objective, second opinion. And sleep on any decision you make. Time is (usually) on your side.
The bottom line: resist the urge to make an impulsive decision that your future self might regret.
6. Shop around for the best rates.
Good things come to those who wait—and good rates come to those who shop around.
Mortgage rates vary from one loan to loan and from broker to broker. The same is true for homeowner's insurance policies. Bundling your auto and homeowner's policies, for example, can earn you a generous discount.
Quality—rather than cheapness—is the name of the game, especially for one of the biggest investments in your lifetime. Always consider the quality of the policy and coverage—not just the price alone.
Still, it pays to price-shop. Saving just half a percentage point on an average-priced home could save you tens of thousands of dollars over the life of your mortgage.
7. Resist impulse furniture shopping.
Think back to the unexpected, extra expenses—and remember them before you budget for new furniture to decorate your first home. Once again, patience can pay you back in spades. Waiting for the right liquidation sale or listing on Craigslist, for example, can land you the perfect furniture piece at a bargain price.
Don't be afraid to leave a few rooms empty for a while and add or upgrade home furniture down the road. Save up until you can afford what you really want rather than buying something just to fill a room.
8. Know what you can—and can't—change.
Rather than searching for a home without issues—arguably an impossible task—spend some time figuring out which issues you can live with and which issues you can change.
Location, for example, is the number-one thing you can't change. Buying your first home means buying your first neighborhood, so choose one you can live with—and live in.
A damaged hot water heater, on the other hand, is something you can change. Walking away from a home that checks almost all your boxes—other than that broken hot water heater—could be a mistake. A real estate agent can help you distinguish the changeable from the unchangeable.
9. Find a great real estate agent.
Many first-time home buyers are naïve to think signing a contract to buy a house is the end of the road.
From navigating inspections and appraisals to renegotiating loan terms and insurance policies, many of the most important steps happen after signing.
When tight deadlines demand quick and decisive action, a real estate agent skilled and experienced in coordinating all the moving parts can save a first-time home buyer stress, confusion, time, and frustration.
A good real estate agent finds you a home. However, a great real estate agent communicates with you clearly and proactively every step of the way so you always know exactly what is happening right now and exactly what needs to happen next without ever having to ask.
Buy your first home with Team Rita on your side.
Ready to buy your first home? Our real estate agents are here to help with expert advice, practical knowledge, and real-world experience from both sides of the real estate transaction. Become a client and discover the reason Team Rita ranks as the #1 RE/MAX Team on Long Island.