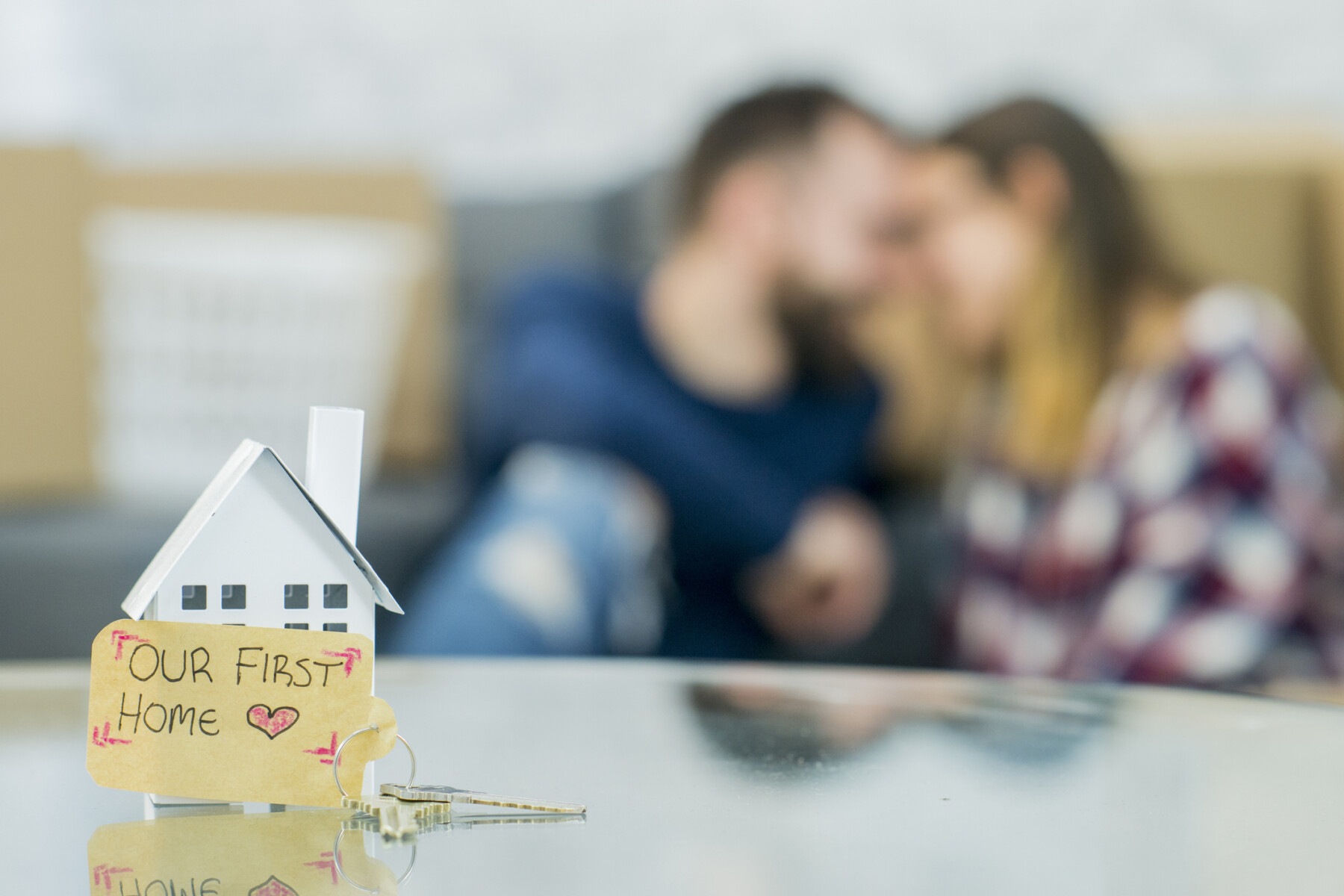 The generation born between the early 80s and early 2000s—and America's largest living demographic—Millennials were once slow to enter the housing market. However, the group is stepping on the gas across Long Island, snatching up more residential real estate than any other age group since 2014.
The barriers of the past—including student loan debt, unemployment, high rent, and limited to no credit history—no longer stand in the way of the Millennial home buying journey. Today, the generation is more ready than ever to settle down into a place of their own.
How we got here.
Drawn here for the promise of job opportunities, larger homes, a good education, and more affordable real estate than the five boroughs, the 20- to 34-year-old Long Island population grew by 7.6% from 2010 to 2015. And the numbers suggest Millennials rarely regret making the switch. 60% think Long Island has a bright future and 85% feel proud to live here.
In a perfect storm parallel with Millennial home buyer growth, low housing inventory, favorable mortgage rates, and proximity to NYC together ignited the fiercely competitive Nassau and Suffolk County residential real estate market we know and love today.
More space to grow.
Once perceived as cramped apartment dwellers, many Millennials (about 32%) now want larger homes with more living space—about 2,400 square feet (up 41% from before the pandemic).
Almost half (43%) of Millennials want more space to grow into with a family including a basement. However, more living space is for more than just family. 17% of Millennials want a home with a guest home or mother-in-law suite, 61% want a garage with more storage space, and 39% want a walk-in master closet.
Chasing the American Dream.
The next top motivator—shared by 28% of Millennials—is reaching the home buyer milestone of the American Dream. Chasing the career aspect of the same dream, 18% of Millennials want a job or location change, especially the younger population that craves shorter commutes and closer proximity to family and friends.
The switch to Suburban.
81% of Millennials value home location over size. 69% of older Millennials (ages 31 to 40) believe neighborhood quality influences the home purchasing decision. And 74% of younger Millennials (ages 22 to 30) consider convenience to the workplace the most important reason to choose a neighborhood.
More than half of Millennials are moving away from the inner city towards the suburbs, chasing dreams of starting a family, settling down in a good neighborhood with a good school district, and enjoying the small, daily perks of Long Island living including walkability to bars and shopping areas.
Only 15% of Millennial home buyers bought homes in urban areas last year, down from 17% the year before and 21% the previous year. Many moved away from rising city real estate prices and towards the indoor-outdoor alternatives on Long Island where a love of homes with outdoor spaces coincides with appreciation of nature, well-being, and other health benefits of bringing nature into the home.
Bigger and better.
Millennials are moving beyond starter homes towards larger, more expensive homes. More than 30% of Millennial home buyers spent $300,000 or more last year—up from the $150,000 to $250,000 range among most first-time home buyers. Despite the allure of size, some Millennial home buyers prefer smaller, well-designed, functional homes with lower maintenance, less expenses, and more energy efficiency.
A taste for technology.
In the old days, we found houses in the yellow pages, through referrals, and at open houses. But for the Millennial generation that grew up using technology to find everything from cars to vacation destinations to spouses, the search for real estate is no different.
Last year, over 80% of older Millennials found homes on mobile apps. However, the tech-savvy generation also wants gadgets inside the home including automated features to control security, lighting, media, and temperature.
Pet-friendly dwellings.
Pet-loving Millennials desire outdoor space, which is easy to find on Long Island. Most are willing to part with some features to switch from high-end rentals to single-family homes in the suburbs. Some would rather an outdoor space for pets over a parking space.
Multi-functional and customizable.
Millennials want open layouts, efficiency, simplicity, and—for over 70% of the group— the ability to customize a new home.
Rather than settle in a single-family home with a dining room, living room, kitchen, and fixed number of bedrooms and bathrooms, the generation prefers rooms with no predetermined purpose, open floor plans over walls, and plenty of space to entertain kids and guests.
The ideal Millennial home combines the kitchen, dining room, and living room into a single functional space.
Good for the planet.
The environmentally conscious group grew up with talk about climate change. 70% of Millennials want energy efficient lighting and another 31% want Energy Star appliances. Most of the planet-loving generation is willing to pay more for energy efficiency and long-term savings.
More nice-to-haves on the eco-friendly front include homes built with solar energy, sustainable building materials, non-toxic paint, LEED-compliant lighting, smart thermostats, and other gadgets to do their part to help the environment.
Focused on the fixer upper.
Even though Long Island house prices are lower than city house prices, not everyone can afford a great-looking home. Millennials in the market for entry-level homes who find even average prices out of reach are setting their sights on the cheaper but still promising fixer-upper houses.
There was a time when only flippers chasing a profit invested in the more affordable, renovation-ready types of homes. However, for the DIY Generation that grew up putting their own flavor on things, the fixer-upper style of home welcomes another opportunity to make something their own.
That's the reason 71% of Millennials are willing to buy a fixer-upper home, 80% would consider buying a fixer-upper home sight unseen, and 29% would buy after only seeing photos or a virtual tour.
Desired (and undesired) amenities.
The list of top amenities for Millennial home buyers includes patios, Energy Star rated windows, a laundry room, and a hardwood front door exterior. 64% of post-pandemic Millennials fancy home offices while another 43% considers a pool and hot tub a huge plus. For the family-focused Millennial, nothing keeps the kids busy better than a place to swim.
Almost half (49%) of the Wellness Generation that loves to break a sweat ranks a home gym as one of most appealing features of a new home. On the flip side of the coin, Millennials agree on their least desired amenities including elevators, cork flooring, laminated countertops and flooring, wine cellars and coolers, and bathroom aids.
Buying on a budget.
It's uncommon for a Millennial to save a large down payment for a home. In fact, two-thirds of Millennial home buyers are unable to afford a 20% down payment, marking the biggest barrier to homeownership for more than half of the generation.
Finances fuel stress and anxiety for more than half (52%) of Millennials. 11% have less than $1,000 in savings and 56% want a home that costs under $250,000. The saving grace for 40% of Millennials is chance to own the dream by way of historic low interest rates.
The future of Millennial home buying.
The real estate industry projects Millennials to continue dominating the housing market. Lower interest rates mean smaller down payments, helping the generation own the dream despite the rise of home prices in our current seller's market.
As mortgage rates remain low and stable and buying power remains high, the future will remain an ideal time to buy a home. As more millennials work from home, sellers will shift their strategies to showcase features suiting the new lifestyle.
Millennials will continue shopping for homes in suburban areas over urban city areas. And the generation will account for 15 million home sales. It's safe to say the future of Millennial home buying is bright.
Buy a home with Team Rita on your side.
Ready to buy a home on Long Island? Contact us today to search our database of local inventory, schedule an open house, or explore our featured properties for sale.