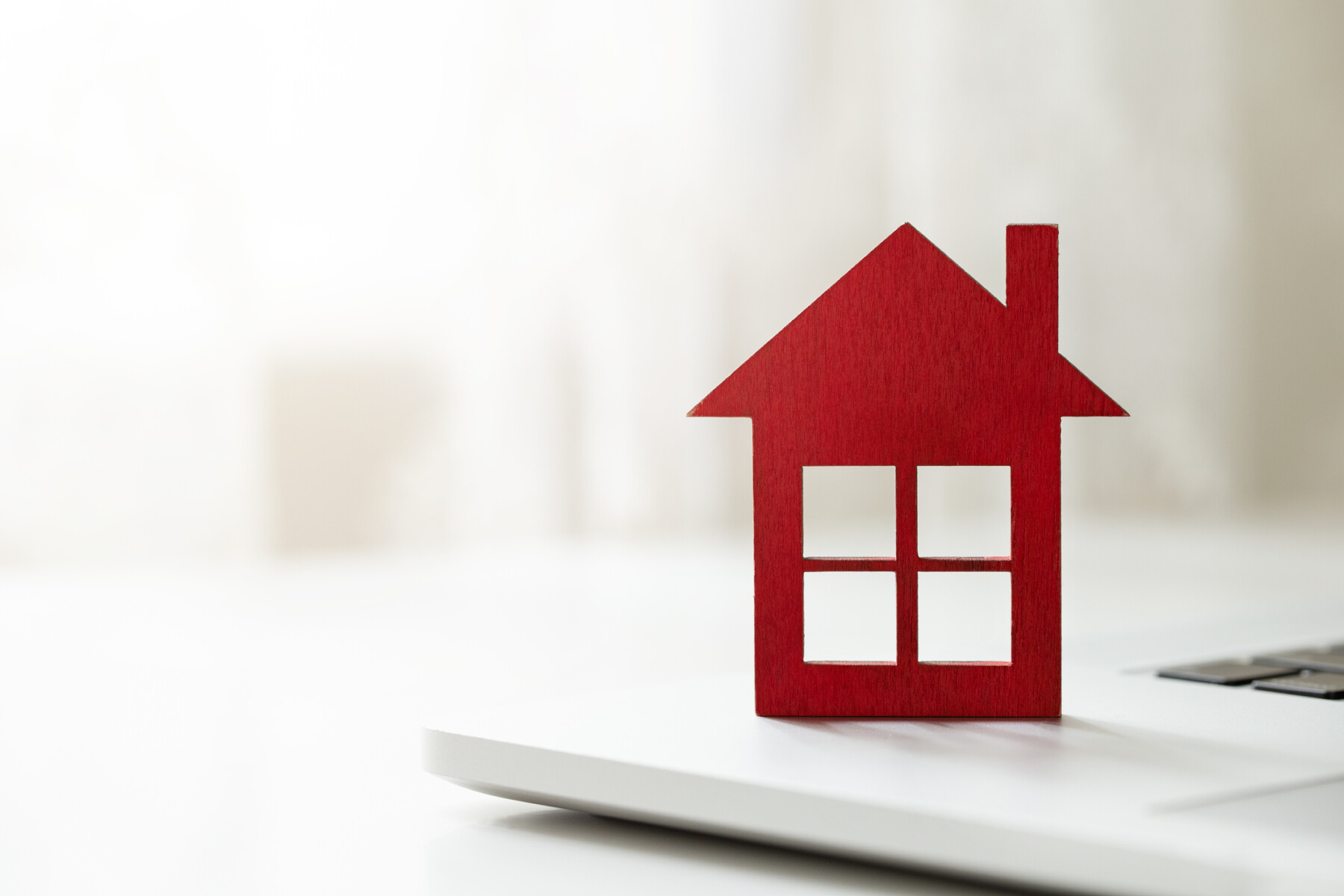 In a perfect world, the road from listing to closing is a straight shot free from roadblocks, red lights, or any signs of slowing down. But in our imperfect world, sellers can encounter twists, turns, and other types of trouble navigating the real estate market. However, we believe the right steps can separate a good experience from a bad one. And we've got eleven of the best steps you can take to sell your home like a pro.
1. Get proactive about seller's remorse.
Buyer's remorse hits almost half of all homeowners. However, seller's remorse happens, too. And jumping the gun on the sale of your home could leave some heavy "what-ifs" lingering in the corner of your mind.
What if you held out longer to sell? What if you negotiated for more? What if you put more elbow grease into your curb appeal? These are the keep-you-up-at-night questions you can avoid with a more proactive mindset.
Selling a home is a financial decision. But it's a personal one, too. It's likely your single-largest investment where special moments with familiar faces birthed years of lifelong memories. Feeling anxious and apprehensive about moving is perfectly normal.
The best way to protect your peace of mind: make sure you're ready to let go of your home. You never want to be the seller who backs out of the deal after going under contract because you made a hasty decision. So, make peace with parting from your emotional attachment before you list your home on the market.
2. Figure out your finances.
After you make the emotional decision to sell your home, put yourself in a strong financial position. Know the numbers ahead of time so that the proceeds from the sale at least cover the fees associated with selling—and at best, earn you some profit.
Start with your home's estimated value and subtract your mortgage balance to figure out your home equity. Then minus your closing costs—including agent commissions, fees, and taxes—which should account for 6 to 10% of the home sale price.
Crunching the numbers—and making them work for you—is all part of selling your home like a pro.
3. Find the right real estate agent.
Wondering how much you could gain from hiring an agent with proven experience in your neighborhood, price point, and property type? Statistics show you could net up to 25% more—and sell your home faster, too.
From timing the sale, setting the right price, and preparing your home for listing to helping you navigate laws, customs, and even marketing, the right real estate agent can make a world of difference to your home sale. However, don't fall into the trap of thinking all agents are the same.
Different experience levels, aptitudes, and track records can separate a good real estate agent from a great one. The perfect match for you isn't always the perfect match for someone else. Shop around to get a feel for different agents. Speaking with an agent highly recommended by previous clients is a great place to start.
4. Do your prep work.
30% of sellers regret not taking more time to get their house ready for the market. Take a full two weeks to prepare your house for sale and you can minimize your chances of making this top seller regret.
Almost 90% of a home sale happens before you list the property for sale. (The rest involves negotiations and paperwork.) Rushing the sale could leave your home lingering on the market, signaling buyers something is wrong with the property. When poor buyer perception leads to lowball offers, the time you invest in prepping your home for sale pays you back in the long run.
Cross any major renovations off your home preparation list. Instead, focus on smaller things that leave money on the table. Simply decluttering and cleaning your home, for example, can add up to $4,000 to your bottom line.
Set aside an afternoon to neutralize odors, organize closets, and remove half of your personal items to highlight your home's storage potential. (Bonus money-saving tip: sell anything you no longer need on letgo or Facebook Marketplace.)
5. Boost your curb appeal.
You only get one chance to make a first impression. And you can't sell a home until buyers walk through the front door. If you do just one thing before listing your home, focus on curb appeal—because it means everything.
76% of real estate agents agree better curb appeal is the number one thing to make a home more marketable. And 94% say better curb appeal adds dollar value to a home sale.
Again, focus on low-cost cosmetic improvements rather than expensive remodeling projects. The smartest investments in curb appeal are often simple touches that create a more inviting environment.
You never know what a buyer wants in a kitchen or bathroom, which means you can upgrade things you thought were important but gain you no return. Most major renovations cost you more than you can recoup upon selling. As a rule, if you spend a dollar sprucing up your home, you want to get two dollars back.
Focus on the "wow" factor that gets buyers excited to see what's inside. Start by summoning your green thumb. Mow and fertilize the lawn, kill weeds, trim trees and shrubs, scatter fresh mulch, and pot some plants. You can also add new light fixtures, paint the front door, and remove dirt, grime, and cobwebs from the front entrance.
There is no quantitative appraisal value on curb appeal. However, the right tweaks can deliver a qualitative increase in your home's final value.
6. Stage your home.
A clean and decluttered home sets the stage for adding furniture, décor, and accents that showcase the look and feel of your home. A staged home helps attract more buyers who are willing to spend more, especially after falling in love with the house. Some buyers may even ask to purchase your home with the staged furniture included in the deal.
7. Schedule a prelisting inspection.
Prospective buyers who find issues with your home gain negotiating power. Some may even pull out of the deal. A prelisting inspection gives you more control, minimizing the chance of turning off buyers who start finding things wrong.
A prelisting inspection can preempt potential negotiation points for buyers and even expedite the closing process for buyers who need to qualify for a government-backed mortgage.
Rather than rush to fix things before the closing date, you can take more time to make repairs and shop around for the best and most affordable contractors. And a buyer who can't find anything wrong with your home is more likely to offer you full price.
8. Take top-notch photos.
You invested time and energy to clean, declutter, organize, and stage your home. Now, invest in some professional photography to show off your hard work.
Photos are often the only thing prospective buyers see before deciding to visit a property in person. Think of it as a good dating profile image. And work with your real estate agent to find the right professional photographer for your home.
Studies show homes with high-end photography sell 34% faster than homes with low-quality photos. Just don't fall into the trap of enhancing any photos through virtual staging or doctoring, which can disappoint buyers who think your house is nicer than it is.
9. Set a competitive price.
It's tricky business finding the right price. Your goal is to make the most money, attract the right buyers, and sell your home fast. Overprice your home and you risk scaring buyers away, leaving your home lingering on the market until you drop the price. Underprice your home and you risk leaving money on the table.
A good real estate agent can help you crunch the numbers and put your home's best foot forward with a competitive price backed by comparable sales of similar homes in same location, size, condition, and characteristics. A full comparative market analysis is the fastest, most effective way to tell if your home price is off the mark.
10. Negotiate the best offer.
Ask any real estate agent: the best way for a seller to negotiate is having multiple bidders. More competition forces bidders to give their "best and final" offer, rather than lowball you. However, don't fall into the trap of thinking the highest offer is always the best offer.
Negotiating the best offer means paying attention to contingencies that protect buyers based on financing, appraisals, home inspections, or the sale of the buyer's current home. Negotiate an offer that limits contingences to what you feel comfortable with.
11. Create a last-minute cleaning checklist.
Keeping your home looking its best at the drop of a hat is no easy (or convenient) task. However, your real estate agent could call you with a serious buyer hoping to schedule a showing right away.
You never want to turn down a showing and let a serious buyer slip through the cracks, So, keep up with the cleaning as best you can, inviting buyers in even if your home isn't perfect.
For last-minute fixes, keep an emergency showing checklist handy. Put the toilet seats down, remove toiletries, wipe down surfaces, empty trash cans, collect loose toys, sweep the floors, put the dishes in the dishwasher, make the beds, and close the closet doors.
Sell your home with Team Rita on your side.
Ready to sell a home? Contact us today for a free market analysis and let our real estate agents guide your real estate transaction with expert advice, practical knowledge, and real-world experience.