Tips for Selling Your Home During the Holidays
by Rita
December 1, 2019
0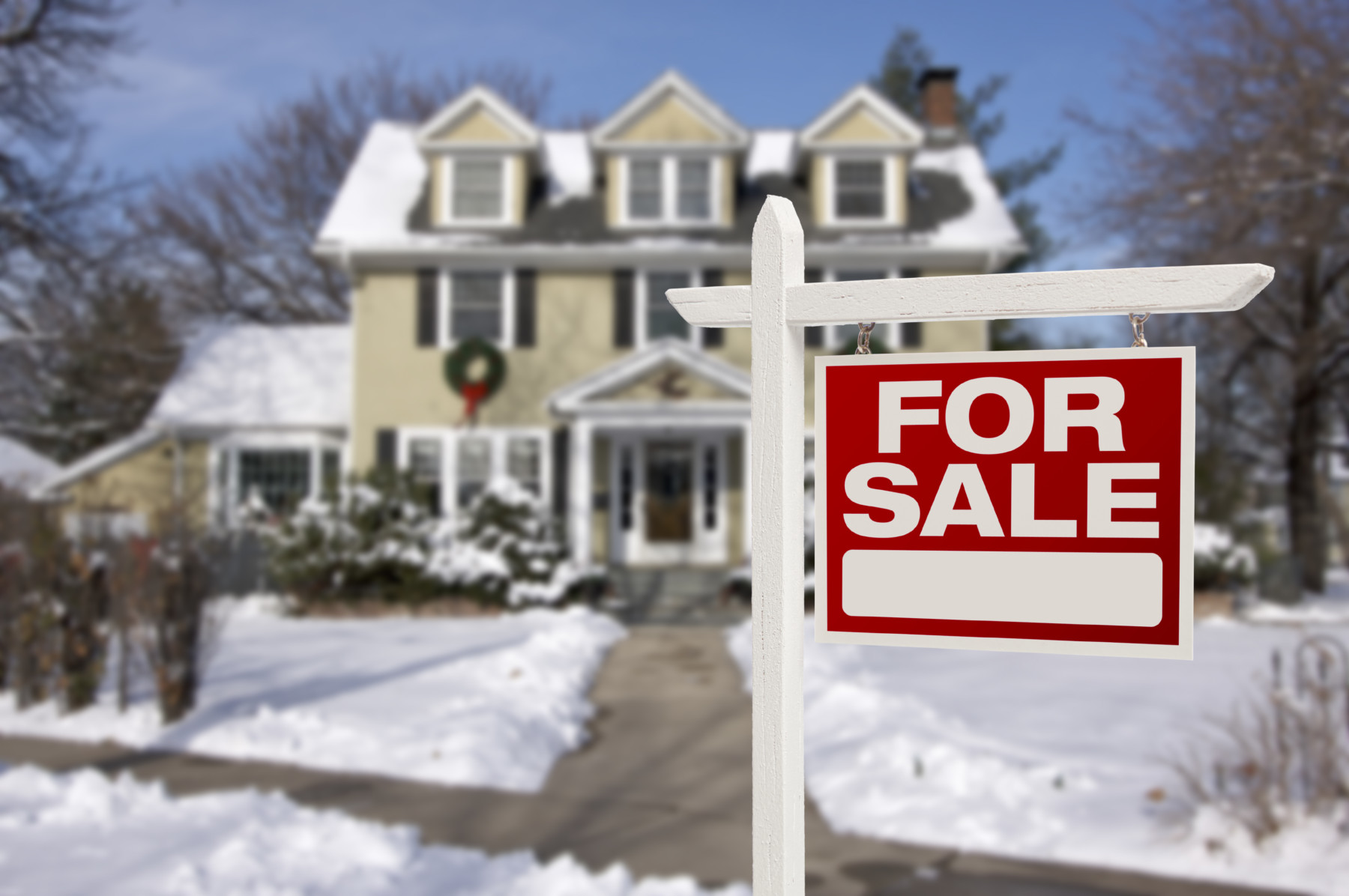 The holidays are a time for jam-packing our busy schedules, stocking up on gifts, and bundling up beneath our overcoats, hats, gloves, and scarves. However, the most wonderful time of year for family, festivities, and frigid-weather fun is also considered one of the worst times of year to put a house on the market. Despite the holiday-driven dip in listings across the internet and drop in "For Sale" signs around the neighborhood, sellers just like you can succeed with creative thinking, unique advantages, and a few tricks of the real estate trade.
Holiday Advantage: Holiday buyers are motivated buyers.
Where the average house hunter hops from listing to listing in the spring—some "just because" without a clear plan to buy—the ones who brave the cold and spend their precious holiday time visiting open houses are most likely ready to pull the trigger.
Holiday Advantage: Fewer homes on the market.
With most sellers waiting until spring to put their house on the market, listing during the low-inventory holiday season means less competition, fewer options for home buyers, and the unique opportunity to sell your home quicker.
House hunters have free time during the holidays to shop around. Plus, the internet has no seasons. (Modern home buyers search for properties on the web, especially during the winter). Factor in the families hoping to settle into a new home before the new school year and —done right—selling during holidays can work for you.
Holiday Advantage: Right timing for job transfers.
End-of-year job transfers—and other unexpected circumstances—can accelerate house hunting into turbo mode. The potential sea of buyers forced to shop around during the holidays creates more opportunities for sellers like you to close on a deal.
Holiday Advantage: End-of-year tax breaks.
Homes that close on or before December 31st open buyers to significant deductions in mortgage interest, property taxes, and loan interest costs. Savvy home buyers shop just before the New Year as motivation to write off some of their expenses. The chance to lower the tax bill opens the door to a larger pool of potential buyers.
Holiday Advantage: Quicker sales process.
Home buyers can get loans approved more quickly during the slower winter season than during the busier spring or summer markets. Lenders who are less busy during holidays have more time to process loans faster. Plus, the holiday season offers buyers some of the lowest mortgage interest rates. Don't expect many bidding wars for your home—but do expect plenty of motivated, loan-hungry house hunters.
Holiday Tip: Price your home to sell.
As the seller, you have the same motivations to close as the holiday house hunters. But pump the brakes before you set an overly ambitious price. Do your homework and consult with a real estate agent to make an offer buyers can't refuse. Rather than gradually lowering the price across the holiday season, price your home to sell before you put it on the market.
Holiday Tip: Trust the right agent.
The right real estate agent can lower the stress of selling a home during the holidays, streamlining the process to give you less headaches and more quality time to spend with your family. Find an agent you can trust to return your phone calls and stay available to you even during the hectic holiday hours.
Holiday Tip: Set the warm, cozy, holiday mood.
Winter has a magical way of making a house feel like a home. The frigid outdoor temperatures make homes an extra warm, cozy place for families to gather around fireplaces, drink hot chocolate, and bake warm cakes and pies. Embrace the same holiday vibe to set the mood at your home listing.
Focus on subtle finishing touches. Set the thermostat to a comfortable temperature, play soft holiday music, and fill the air with the mouth-watering aroma of fresh-baked cookies and the festive, familiar scent of a real Christmas tree.
The holiday season makes for more emotional buyers who are more likely to purchase based on feelings. Buyers who feel good walking in the door will spend more time inside your home, which gives them more time to fall in love.
Holiday Tip: Clean up your curb appeal.
Harsh holiday weather can dwindle your curb appeal. Fallen leaves clog gutters and crowd front yards, bare trees expose homes, and guests track mud, snow, and debris into living spaces. However, holiday hunters expect to walk into a clean and presentable home during the holidays just like any other time of year.
You can tackle the bulk of the task with a vacuum cleaner, some touch-up paint, and a shovel or rake to remove ice and leaves from the driveway, sidewalk, and front steps. Always take one last view from the street before you open your home for business.
Holiday Tip: Make yourself accessible.
Scheduling a home showing during the holidays means coordinating both parties—sellers and buyers—somewhere along a hectic mix of gift shopping, social gatherings, and other seasonal distractions.
Accessible sellers get more chances to show homes and close deals, so clear your schedule as best as you can and confirm showing times. Expect a busy season—but save the holidays for spending quality time with your family.
Holiday Tip: Snap photos and shoot videos.
Modern house hunting happens from the comforts of home—on the internet. Expect less foot traffic to your home showing as buyers keep busy with holiday plans and stay inside to avoid harsh winter weather. When holiday hunters stop knocking at the door, smart sellers put out the (virtual) welcome mat.
High-quality photos—and especially video tours—can help you attract buyers unable (or unwilling) to stop by for an in-person inspection. (Remember to snap pictures in the spring and summer to show how your home looks year-round.)
Gather outdoor shots of your home exterior and landscaping and keep them on hand to show the potential buyers with enough spare time (and motivation) to make a holiday appearance at your home showing. When in doubt, work with a real estate agent to make the most of your home's virtual first impression.
Holiday Tip: Relax.
The holidays create enough stress. Before you pile on any more pressure, take a deep breath and remind yourself: there is always next year. Besides, in the case of listing your home around Christmas, the new year is just one week away!
The Bottom Line
There is no "good or bad time" to list a home. With the right strategy and real estate agent, you can sell a home during the holidays just the same as a regular old weekend.
Buy or sell a home with Team Rita on your side.
Ready to sell your home during the holidays? Our real estate agents are here to help with expert advice, practical knowledge, and real-world experience from both sides of the real estate transaction. Become a client and discover the reason Team Rita ranks as the #1 RE/MAX Team on Long Island.