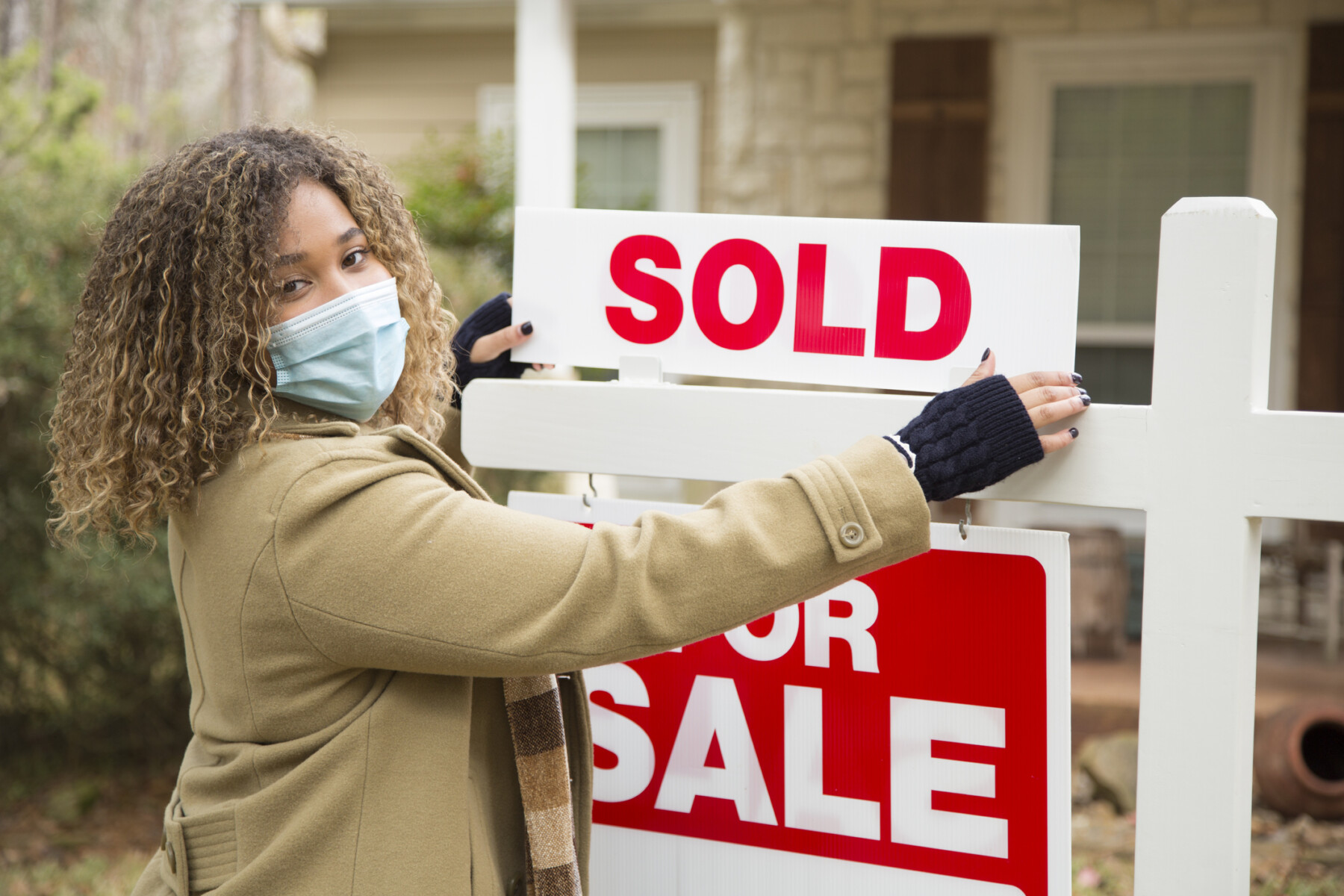 On a time-crunch or not, selling a home comes with no shortage of stress to the mind, body, and spirit. However, when selling your home means moving into someplace new to further your journey—or simply downsizing to a more practical and budget-friendly dwelling for your lifestyle—taking the right steps can get you there faster. The real estate agents at Team Rita are here to increase your home's marketability, decrease your time on the market, and attract the strong offers that help sell your home fast.
1. Make a good first impression.
Selling your home fast begins with the basics: including making the effort to get your home interior ready to "wow" every buyer that walks through the door.
Start by cleaning and opening the space in any rooms that feel crowded, small, or messy. Store large furnishings and other items in a storage unit so that buyers can sense the full potential of the space and home.
Buyers want to find not just more open living space but also plenty of clean and uncluttered storage space. Organize any closets, storage areas, or pantries that take away from your home's potential for storage.
The trick to helping buyers fall in love with your home is to help them picture themselves living there. A blank slate works best, so remove any personal belongings, family photos, keepsakes, or religious items that make the home feel like yours.
Grab some cleaning supplies for a deep clean of every room including the baseboards, kitchen cabinets, bathroom tile, and carpets. If you're really short on time, hire a professional cleaner.
2. Hire a real estate agent.
Hiring a real estate agent is the smart move when you need to save time.
Selling your home fast means knowing the ins and outs well enough to streamline everything from negotiating escrow timelines to juggling contract paperwork to consulting with an attorney. And a real estate agent is the perfect quarterback to coordinate the moving parts.
3. Price your home to sell.
Pricing your home competitively can make a big impact to your list-to-close timeline.
Overpriced homes that linger on the market for longer often end up selling for the lower price point. Pricing your home lower from the start can get you that same number but in less time. Lower priced homes also encourage more bidding wars that end up selling for more.
A real estate agent can help you figure out the right price to appeal to the most buyers within in your area. For example, you can list your home for $499,000 to reach buyers searching for homes under $500,000, connecting you with more buyers than if you listed for $505,000 and never showed up in the search results.
4. Give your home a refresh.
In speed-focused real estate, selling is no time for major renovations. However, you can still carve out some time for quick repairs and easy fixes.
Did you spot peeling or scratched paint? Patch it up with some touch-up paint. Notice loose tiles in the floor? Secure them with some glue. Loose doorknob or leaky faucet? Tighten them up with some screws.
Somewhere between major renovations and minor repairs is a short list of minor upgrades to boost the first impression of your home. Give your walls a fresh coat of paint, install new kitchen and bathroom hardware, replace old light fixtures, and buy some matching appliances.
5. Staging and curb appeal.
Short timeline or not, every seller can benefit from a little interior staging and exterior curb appeal. So, take a weekend to enhance your home's first impression with buyers.
On the inside, stage your home to define spaces and make rooms appear larger. Drop some furniture back at your storage unit and consider hiring a professional stager to highlight your home's best features.
On the outside, focus on creating a warm, welcoming, and tidy first glimpse of your home from the street. The weekend should give you ample time to trim hedges, shrubs, and overgrown tree branches, clear walkways and paths, clean windows and doorknobs, sweep away front porch debris, replace broken lights or mailboxes, paint the front door, and plant flowers. Otherwise, hire a professional landscaper to do the heavy lifting for you.
6. Upgrade your listing photos.
Like overpriced homes, listings with poor photos can linger on the market for longer, deflating your goal of selling your home fast. How important is a good internet first impression? Very. In fact, 77% of buyers consider high quality photos a major factor in their decision-making process.
Invest in professional real estate photos for an extra boost in eyes on your online listing. Some real estate agents include professional photography as part of their service and even put technology behind your photos for a 3D virtual house tour experience.
For your internet photos, listing appointments, and open houses, make your home look its best with plenty of light. Replace or update old lightbulbs or fixtures and open the blinds to let in that warm, welcoming natural light.
7. List to impress.
With your price set and house refreshed, get ready to pull the trigger on listing your home. Selling your house fast means creating a great listing description—which is another reason to hire a real estate agent: to write one for you.
Emphasize the best features in your home and incorporate keywords that attract buyers. Let the perks show. (Your internet listing is also the place to showcase those beautiful professional photos.)
Where you post your listing also matters to your timeline. A real estate agent has access to the MLS that pulls your listing into all the major real estate search engine websites for maximum exposure.
Another smart place to post your listing is on social media where your friends and family can help spread the word.
8. Timing is everything.
Did you know the first half of May on a Saturday is the best time to sell your home? It's true. Studies show homes sell six days faster on these two magical spring days for an average of $1,600 more.
Of course, you can sell your home fast without waiting for a Saturday in May. However, it helps to know the peak selling times in your local real estate market. And a real estate agent can help you get the timing right.
9. Stay flexible to buyer schedules.
Showing flexibility is key when you need to sell your home fast. Last-minute showings happen and despite the inconvenience, your goal is to accommodate as many buyer schedules as possible. In a time-crunch, shifting around your schedule is better than letting your home linger on the market.
Selling your home fast may also require a well-timed weekend open house that gets multiple buyers through the door. Preparation is key, so clean your house, arrange some fresh flowers, and hand out flyers for buyers to keep your home in mind.
Private showings may also come with the territory for both new buyers and open house guests returning for a closer look. Once again, accommodate as many private showings as possible, even if it means keeping your house tour-ready around the clock.
A real estate agent can host tours for buyers or even leave a lockbox for buyers and their agents to let themselves in. A major benefit to hiring a real estate agent is for you to avoid attending showings, which often makes buyers uncomfortable.
Sell your home fast with Team Rita on your side.
Ready to sell your home fast? Contact us today and let our real estate agents guide you every step of the way from listing to closing.