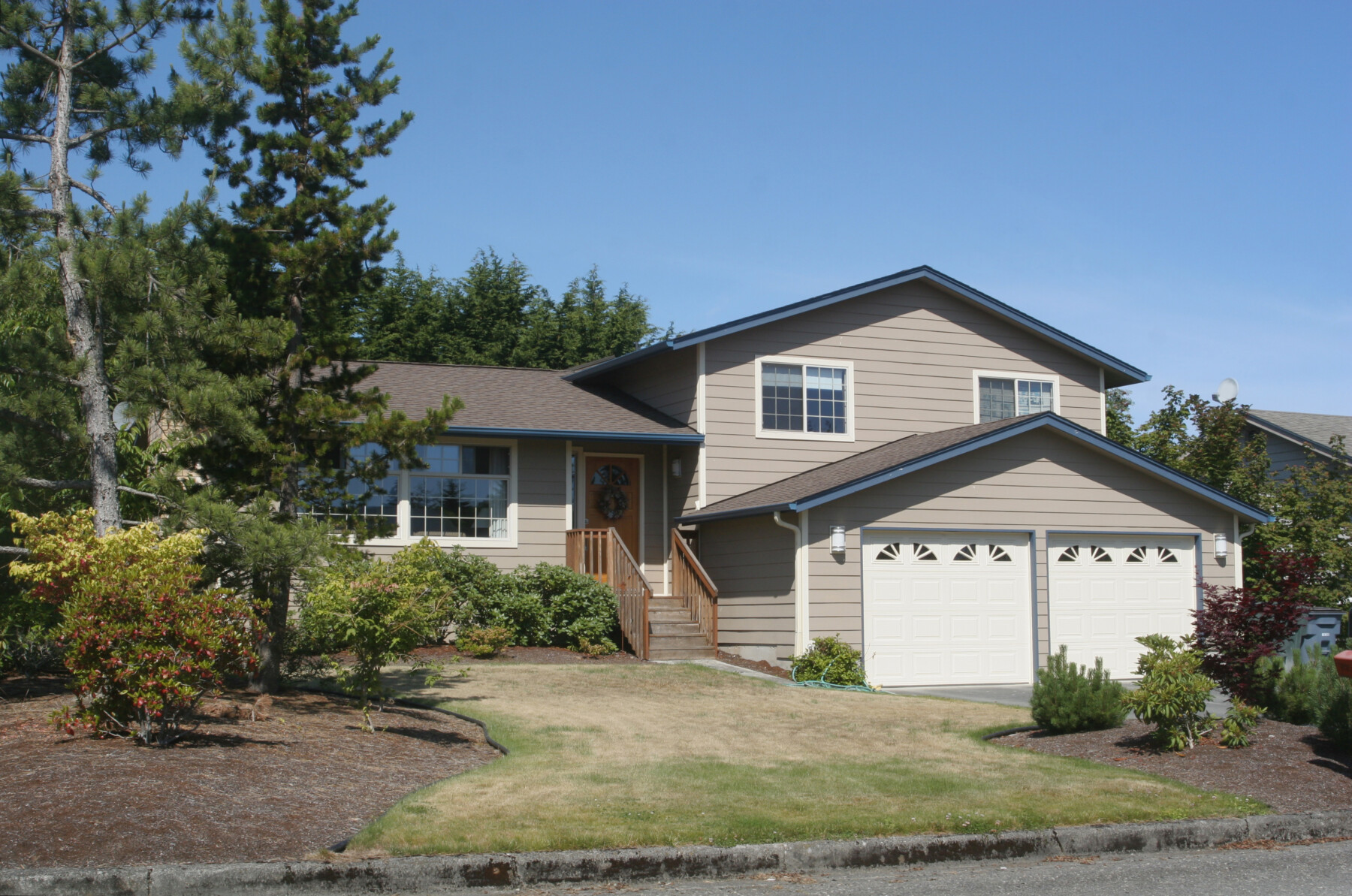 Popular in the 50s and 60s, the split-level style of house emerged on the American suburban landscape, first appealing to buyers for its fresh design, functional use of space, and smaller price tag than the other types of homes in the neighborhood.
Grander than the modest neighborhood bungalows, yet affordably built on a smaller lot than a sprawling ranch, the split-level house features staggered floors, creating more (vertical) living space without taking up more yard space. Originally built as inexpensive homes, split-levels maximized usable living space while minimizing foundation and roof costs.
Although no longer considered modern, the split-level remains a practical option for modern home buyers and a flexible solution for building on hilly or uneven ground. Rather than excavate through bedrock to construct a basement on a single level, builders can adjust the foundation to suit the lot.
Features: Inside and Out
Split-level architecture means no one floor covers the house's entire footprint. Whereas a craftsman house and other popular designs feature floors that overlap perfectly, the split-level house features floors that stagger.
Easy to identify by its multi-leveled front façade, the split-level home typically features a low-pitched roof, integrated garage, large living area, multiple attics with space for storage, double-hung windows with a large picture window, and minimal decorations and natural materials. Built shallow, split-level basements allow the use of short windows above ground to welcome air flow and sunlight.
A more innovative design than a single-level ranch, the split-level features at least three staggered floor levels connected by short flights of stairs with a front entry that opens into the main level, located halfway between the upper and lower floors.
Common living areas on the main level include a living room, dining room, kitchen, and deck off the back of the house. One half staircase leads up to the bedroom and bathroom level while the other leads down to the basement level, usually finished off as a family room, laundry room, or garage built level with the driveway.
A thoughtful arrangement of space creates three types of living space including a quiet living area, noisy living area, and private sleeping area. Split levels divide public and private spaces through short half levels, buffering noise from the main living area. Parents with young children can enjoy more privacy while work-from-home professionals can enjoy less distractions.
Types of Split-Level Houses
A variety of shapes, sizes, and architectural styles makes split-level homes commonplace across all kinds of different neighborhoods. There are tri-level split houses with three floors and stacked split-levels with as many as five or fix floors. However, the two main types are the side-split and back-split.
From the front, a side-split house—like the house in The Brady Bunch—features one level off to the right and two off to the left. A back-split home instead features one level you can see from the curb. Only from the side of a back-split home can you see there are two more levels that split off the main floor.
Regardless of type, split-level homes are often in high supply with low demand, making them an inexpensive option for the right type of home buyer.
Buy a split-level home with Team Rita on your side.
Ready to find your dream split-level home? Contact us today to search our database of local inventory, schedule an open house, or explore our featured properties for sale.