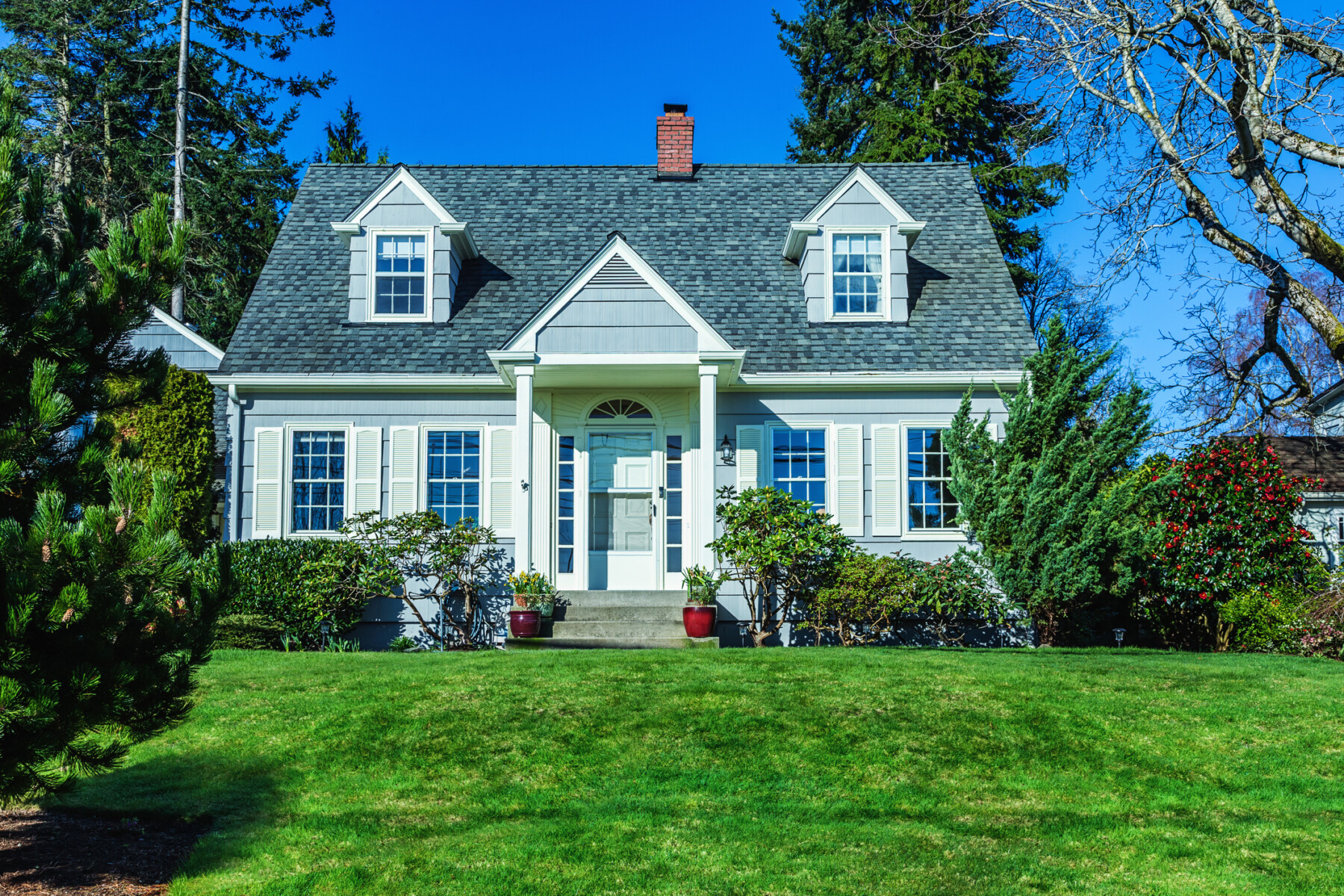 Around for centuries and built from humble beginnings, the Cape-style home remains an enchanting, popular example of quaint architecture and quintessential American style. Beloved, practical, and cozy, the style first appealed to young couples just starting out and anyone interested in the perfect summer home.
First popular across the country for its affordability—especially during the Depression years from 1930 to 1940—Cape architecture packed a huge wallop with its ability to build a smaller, half cod and expand as funds became available.
Borrowed from the tiny New England homes of the 17th century, the Cape consistently appeals to generations of Americans. Many of the reasons for its initial popularity—including its unadorned, simple, and sturdy stature—remain unchanged today.
The Cape-style home prides itself in a simple, symmetrical design made of local materials built to withstand stark and stormy weather. Built manageable in size, efficient to heat, and conducive to additions, the Cape still appeals to Long Island homeowners just the same.
Features: Inside and Out
The same rectangular footprint found in Colonial Revival styles meets a steeper gabled roof (with an overhang) and plainer ornamentation. Many design elements double as functional advantages including steep roofs to minimize the weight of snow, low ceilings to conserve heat, and cute shutters to block harsh winter winds.
Built one or one-and-a-half stories tall, the home features a main floor that serves as a living area, complete with a living room, dining room, and kitchen with a large central chimney linking to several rooms. A single bedroom sits nestled on the main floor with another one tucked away on the second floor in dormers or under gables. Many Capes feature a loft space under the roof. However, homeowners rarely converted this space into a livable second story until the early 20th century when the house style regained popularity.
The Cape features a symmetrical design arranged around a large, open-concept living space—or center "hall"— following English tradition. The exterior boasts the same symmetry and features a centered front entry, centralized chimney, shingle siding, gabled dormers, and double-hung windows with shutters. The exterior also features clean lines with little aesthetic detailing.
The modern Capes you see today—first popularized during the Colonial Revival period in 20s and 30s—feature the same exterior with an interior layout adapted for modern living. The simplistic layout—a good fit for returning soldiers after World War II—still appeals to modern-day homeowners.
Varieties of Cape-Style Homes
Cape-style homes boast similarities to more traditional American Colonial homes built during same time. However, a few elements distinguish the Cape including modest, one-room deep interiors, wood-framing with clapboard or shingle exteriors, and low, broad structures with unadorned, flat-front facades. Four categories—nearly similar in layout—feature the same small staircase past the front door leading up to a small upper floor with two children's bedrooms.
Quarter Cape
The rarest of the different types, the Quarter Cape features a single bay that becomes rooms with a single window and single door on the front of the home.
Half Cape
The Half Cape features two bays with a door placed on one side of the house and two windows on one side of the door. The starter home of its day, the Half Cape appealed to settlers hoping to expand as their families grew, transitioning into a Three-Quarter Cape (also called a Single Cape).
Three-Quarter Cape
The Three-Quarter Cape features a door with a single window on one side and two windows on the other. The most popular style of Cape in 18th and 19th centuries, the Three-Quarter Cape increased in size as dictated by the number of family members and available finances.
Full Cape
The Full Cape features a front door placed at center of the house flanked by two multi-paned windows placed symmetrically on either side. Also known as a Double Cape, the style features a steep roof and massive chimney.
Buy a Cape-style home with Team Rita on your side.
Ready to find your dream Cape-style home? Contact us today to search our database of local inventory, schedule an open house, or explore our featured properties for sale.