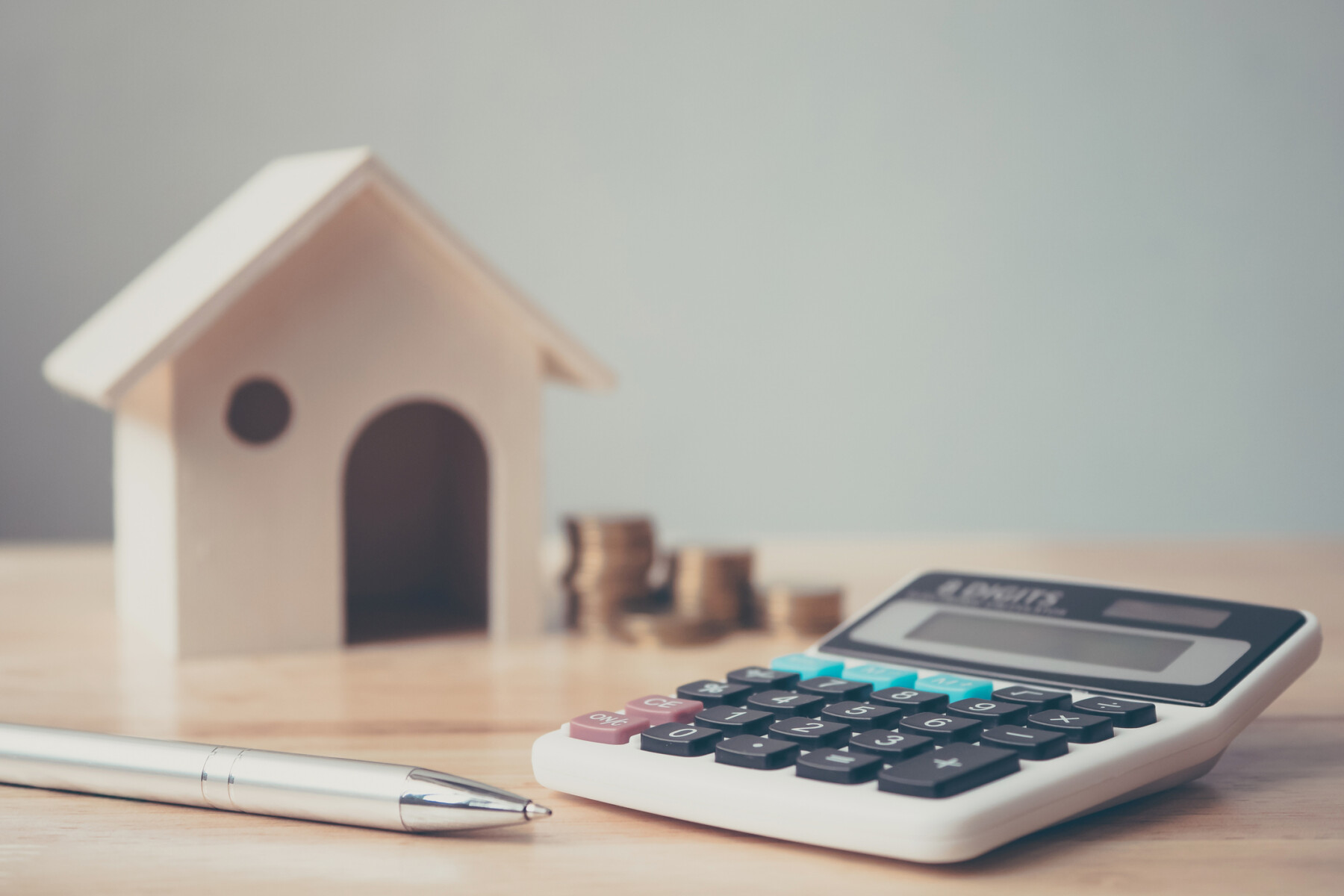 A home is one of life's largest purchases. We spend months and years saving for a down payment—and the next 15 to 30 years paying off a mortgage. Even experienced real estate investors spend time saving money to buy a house. It's a challenge in a normal housing market—and even more so in today's super tight and fiercely competitive real estate climate.
Suffolk County home prices rose steadily over the past few decades. Changing economic variables, increased construction costs, and other factors made homeownership an ever-increasing expense. The same single-family home that cost $30,600 in the 1940s now costs $346,000.
Home prices grew 43% in the 1970s, marking the biggest jump in real estate history. Homebuyers paid an extra 8% in the 1980s until the early 2000s when the Great Recession dropped home prices 12% as compared to the 1990s. Since the start of the pandemic, Suffolk County home prices have hit record levels.
Home appreciation over the last decade has skyrocketed across Suffolk County towns including Centereach (+49.2%), Coram (+53.6%), Farmingville (+51.5%), Holtsville (+47.3%), and Lake Grove (+42.5%)—just to name a few.
However, household incomes and wages failed to keep pace with rising property prices. Raise wages typically increase only 2 to 3% per year. The imbalance made homeownership a struggle for countless buyers, especially in recent years.
Record numbers across Long Island and the country
The median sale price for a Suffolk County home—excluding the Hamptons and North Fork—rose 62% over the past decade to $490,000 in 2021 compared with $350,000 in 2012.
In the Hamptons, the median sale price was $1.35 million last year—61.7% higher than in 2012. On the North Fork, the median price rose 86% to $800,000 compared with $430,000 a decade ago. (The rise in prices is not a bubble like the last time because of stricter lending standards and a record low number of homes for sale.)
In 2021, Long Island set a record for the number of homes sold at 33,161. There were 3,862 available homes for sale across Long Island at the end of last year—down from 14,574 back in 2012.
At last year's pace of sales, the Long Island housing market would dry up after just 1.4 months—a fraction of the 9.4-month supply in 2012. Even if Suffolk County housing inventory doubled or tripled overnight, the market would still favor sellers.
Similar trends happened across the country. The median listing price of homes nationwide hit a record high of $392,000 in February. At the same time, buyers fought amongst 24.5% fewer homes for sale than last year. Demand soared as sellers fielded as many as 17 offers for a single-family home. Intense competition and limited supply together drove housing prices to record highs.
Another driver of low inventory and home price growth is the pandemic, which pushed people to leave tightly packed cities and settle into larger, more affordable housing in suburban areas. Homes became workspaces during quarantine and we grew tired of working and living in small spaces. COVID has accelerated the supply issue that began during the last financial crisis.
Where did all the houses go?
From 1968—when new housing start records began—through 2008, builders completed 1.53 million houses each year, which is just the right pace to keep supply and demand balanced. After years of severe overbuilding in the early 2000s, the housing bubble burst and caused a financial crisis. From 2009 through 2021, builders completed just 936,000 new homes each year—a 39% drop.
Meanwhile, housing supply never fully recovered to the same levels in the decades leading up to 2008. Some builders went out of business. Others were reluctant to build facing a glut of empty houses sitting on the market. Some construction workers left the industry. In 2021, the U.S. was short 3.8 million homes, including a huge under-supply of more affordable starter homes.
In 2020, builders completed 65,000 new entry-level homes, which is less than one-fifth of the homes built in the late 1970s and early 1980s. The pandemic made home building materials harder to get and afford. Lumber prices, for example, grew more than 150%.
Long Island has faced even tighter inventory than the rest of the country, dropping to the lowest housing inventory level since 2003. However, some signs point to a potential waning of demand for Long Island homes, which could slow the pace of the market and keep more listings available for a longer period.
Political and economic changes
The world has been in a financial crisis since the outbreak of COVID-19. However, house prices continue to grow. Part of the problem is supply and demand, coupled together with a handful of political and economic changes including:
Lower interest rates
Increase in local zoning regulations
Higher building costs
Lower builder trust
Demographic changes
Land price augmentation
State subsidies
Lower interest rates
Lower mortgage interest rates—especially in recent years—lower the cost of financing a home, attract more buyers, grow demand, and increase home prices.
Lower interest rates sound appealing. However, when interest is low for too long, the cost of financing a home decreases. Lower financial costs mean even people with low income can buy a home. More prospective buyers turn into homeowners, leaving fewer properties lingering on the market. The housing market drains and lacks enough supply to meet the demand. Since there is demand, housing prices rise.
Increase in local zoning regulations
Construction and zoning restrictions have come a long way since 1940—and regulation amendments put direct upward pressure on home prices, especially in metropolitan regions.
Common types of zoning regulations include allowance requirements, neighborhood limits, and laws that regulate population density. Each one can drive home prices higher and lower the potential supply of homes, creating a more competitive Suffolk County housing market.
Higher building costs
American builders import materials manufactured outside of the U.S. Political developments and trade agreements with other countries impact the costs.
The housing market helped to boost building costs. Tariffs exacted on imported materials made many materials more expensive. Building companies increasing labor prices adds to the growing cost of building a home, which makes homes more expensive.
The average cost to build a house in New York is around $291,230 with an average range of $220,630 to $362,450. Depending on location, customizations, and style, homeowners can pay anywhere from $113,000 to upwards of $882,000. New York manufacturers increased prices for siding and other building materials by 5 to 10% this year.
Lower builder trust
A decrease in home buildings—especially in recent years—has pushed home prices higher.
During the Great Recession, many builders incurred considerable losses in new-home construction. Many building companies are still cautious of the losses, which is reflected in their prices.
Demographic changes
Demographic change refers to a shift in population in terms of average life expectancy, birth rates, family structures, and average age. The rising generation of millennial property buyers has driven home prices higher over the past few years, most notably in suburban and mixed regions.
The millennial generation is 72 million people strong—the largest generation since the Baby Boomers. Now at peak home-buying age, the demographic typically flocks to more affordable starter homes and existing homes, both of which are few and far between in our low inventory Suffolk County housing market.
The older generation also grew reluctant to sell since the pandemic, contributing to a shortfall of 1.6 million homes. In January, occupancy rates in senior-living facilities dropped to 74%—down from 85% since before the health risks of the pandemic.
More affluent home buyers who stashed away savings during quarantine also bought second homes as an escape to and investment in vacation destinations. The remote work trend and low mortgage rates over the past two years grew demand for second homes 90% higher than before the pandemic, hurting the supply shortage.
Millennials also face heated competition from investors buying up a good portion of our limited Suffolk County housing supply. Investors pay with cash—not a mortgage—which makes their bids more certain and attractive. Cash buyers can bid above asking without worrying about appraisals and other financial factors.
Despite reports of people leaving Long Island, millennials are flocking here, growing the population of 20 to 34-year-olds by 7.6% from 2010 to 2015. Key factors driving millennials toward the Long Island housing market include job opportunities, larger homes, and good education.
According to a survey on the next generation of Long Islanders, more than 60% of millennials feel Long Island has a bright future and 85% feel proud to live here. However, millennials cite the high cost of living as their main reason for moving out of Long Island.
Land price augmentation
Population increases mean fewer plots of land to build on. There is no shortage but ground is more expensive to purchase. Growth in land costs puts direct upward pressure on average house prices.
State subsidies
Rising prices motivate the U.S. government to make houses more affordable. Despite helping some people, state subsidies allow home purchasers to pay more, which makes sellers pay more, translating into increased housing prices.
The bottom line
Home prices have climbed almost 15% over the past year with a significant supply and demand imbalance leading the charge.
Despite the great news for equity-building existing homeowners, the booming increase in house prices has frustrated buyers to a point of dropping out of the market. With more people working from home and searching for more living space, demand is growing alongside home prices.
However, the current growth in housing prices is not sustainable. What goes up must come down. Home buyers will start pushing back offers and balking at sky-high prices.
As more potential homebuyers struggle with home price inflation, demand for housing will decrease. As the Federal Reserve raises mortgage interest rates to tamp down property value inflation, more buyers will end up priced out of the market. Over time, fewer buyers will translate into decreased demand and a less competitive and expensive Suffolk County housing market.
Buy or sell a Suffolk County home with Team Rita.
Ready to buy or sell a Suffolk County home? Contact us today to search our database of local inventory, find an open house, or explore our featured properties for sale.