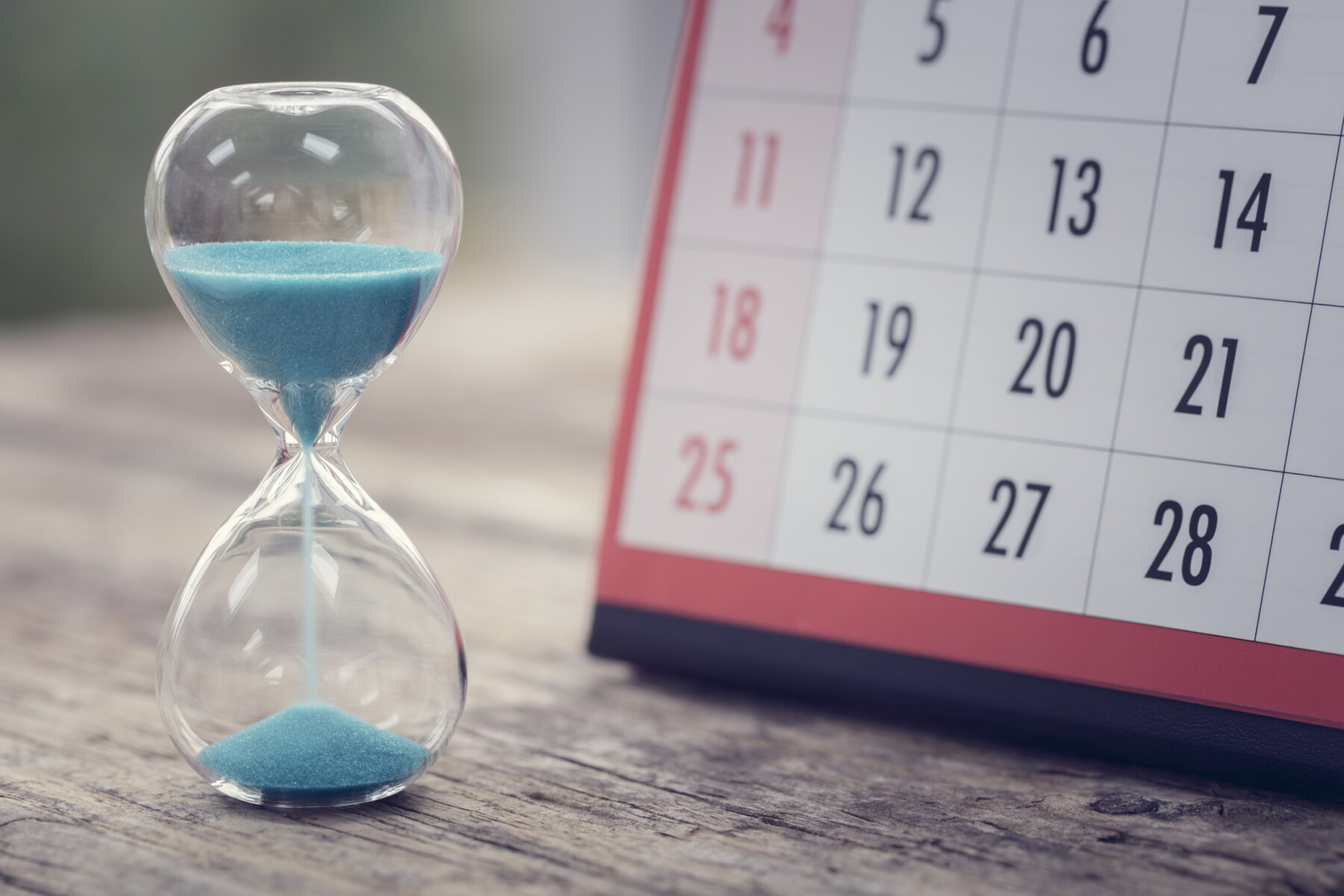 As we exit the spring and enter the summer, peak home buying season is in full swing right here in Suffolk County. Interest rates are rising, home prices are climbing, sellers are landscaping, and buyers are fantasizing about starting the next chapter of life in their new home.
The Suffolk County housing market still favors sellers, falling short on the amount of inventory required to meet buyer demand. However, early signs of cooling are entering the picture as buyers face less competition and bidding wars than a month or two ago.
With rising mortgage rates—now over 5.4% for a 30-year fixed loan—the Long Island housing market is showing signs of slowing down. Pending home sales in April were down 6.4% month over month. Over the next few months, buyers especially need to figure out a strategy to make the right move at the right time.
Runaway home buying costs
Home prices hit a new record high in Suffolk County in April with the median sales price rising to $540,000—a 12.6% increase over the previous all-time high set last August. As prices reach new highs, the number of homes sold continues to fall. The number of Suffolk County homes sold dropped 14.5% year-over-year.
Last month, the median sale price grew by double-digit percentages year-over-year across Suffolk County towns including Centereach (+17.6%), Holbrook (+14%), Lake Ronkonkoma (+18%), Medford (+24.2%), Miller Place (+12.7%), and Selden (+23.8%).
Rising mortgage interest rates and home prices together pushed monthly mortgage payments up 30% year-over-year. If rates continue their upward trajectory, then buyers gain an extra dose of motivation to lock in a rate with a lender. However, there are no crystal balls in real estate. No one can say with 100% certainty which direction the market will go.
Home price growth may slow down soon given the spike in mortgage interest rates. This is not the same as home prices going down. However, double-digit year-over-year home price growth could drop to single digits in the coming months, balancing out the explosive rise in home prices over the past year.
Rent is sky high, too.
Rent climbed 17% nationwide in March. If you can afford to pause your home search, staying in your current lease could be the better financial decision than moving into a new rental home. Landlords are less likely to raise rents for existing tenants than in newly vacant units. Swapping rentals now could cost you more in the long run.
It's a stable market
The Suffolk County housing market is stable and unlike the market leading up to the crash of 2008. Today, legitimate buyers who are free to determine where to live are driving the run-up rather than investors, flippers, and bad mortgages. Demand will slow eventually but not enough to push home prices down any time soon.
Focus on what matters
The market is far too tough to get caught up on cosmetic details like paint color, cabinet hardware, outdated appliances, and light fixtures—all of which are easy to replace or repair. You could end up giving a lowball offer and losing a house that otherwise checks all your boxes, especially in a market where two-thirds of offers face bidding wars.
Focus on what matters including the home's location, square footage, and layout. Make cosmetic changes once you own the home.
The case for waiting
It makes sense to wait and see how much the market will loosen over the next few months rather than rush in now at the first sign of improvement. Buying conditions are likely to be more favorable in a month or two.
Relentless mortgage rate growth changed buyer behavior. The 30-year fixed rate mortgage rose to its highest level since 2009 as mortgage purchase applications dropped to their lowest level since 2018.
The inventory of unsold single-family homes—while still far below pre-pandemic levels—is rising on a year-over-year basis.
Homebuilders are reporting strong earnings with a moderation in demand on par with pre-pandemic seasonal swings. Customers are putting down non-refundable deposits of $75,000—a far cry from the low deposit days of the mid-2000's housing bubble.
Homebuilders are trying to rebuild inventories, making the wait closer to the usual 9 to 10 months rather than the 15-month wait that defined the construction industry last year.
Builders are happy to hear the news of a mild slowdown, which allows them to focus on completing existing orders and replenishing inventories.
More good reasons to wait
We are exiting the seasonally strongest period of the year in residential real estate. Even in a normal market, supply rises and prices flatten over the next few months. If you haven't bought a home by Memorial Day, there's no reason to rush the process.
The market is softening for the first time since the pandemic. Expect more homes for sale a month from now. The percentage of homes taking price cuts—while still below normal—is also quickly rising. Waiting to see if the economy gets a soft landing or hard landing isn't such a bad idea.
The overall economy is showing signs of weakness. Longer-term interest rates are declining and starting to show up in mortgage rates. Mortgage rates recently fell to a one-month low. If the economy continues to deteriorate, the conversation on mortgage rates could shift from hitting 6% to falling back below 5%.
The Suffolk County housing market is rebalancing. Inventory is rising from historic lows to something closer to normal. Home price growth should level out and above-trend employment and wage growth should prevent extreme swings.
Mortgage rates could fall even more as the market gets more confident that the Federal Reserve will be able to curb inflation.
A lot has changed over the past three months. Another month or two could make an even bigger difference. For many buyers, it's worth waiting until the picture is clearer.
Forget about FOMO
It's easy to feel the pressure to make a move with buyers snatching up properties all around you. However, don't let FOMO (fear of missing out) drive you. Just because everyone else is buying a house doesn't mean you should be, too. Forcing bad decisions and deals over FOMO is never a good idea. Patience is hard but overpaying for a faulty property will lead to more regret.
Markets within markets
Remember, there are markets within markets. Rather than one universal market, there are many smaller micro-markets. Some submarkets are hot and others are cooling. The heat can shift week by week or month by month. Real estate is hyper-local. However, you can withstand market changes if you don't have to move within a specific time frame.
A better year for buyers
So far, 2022 is a slightly better time to buy than last year. Demand still vastly overshadows inventory. Even with decreasing inventory, home prices will not increase as rapidly as in the past. Home values will likely increase at a less vigorous rate than the peak of 2021, which bodes well for buyers.
The "right" time to buy
No one can predict the next real estate market drop. Increasing interest rates and decreasing inventory don't mean the market is going down. The market could slow in 2023 but no one predicts it will fail. Builders have not built enough housing and interest rates remain historically low.
The right time to buy is when you are ready—not when there is a frenzy. In fact, missing out on a seller's market frenzy is a good thing for buyers.
If you are fully committed to buying and in an appropriate financial position to do so, then you should be looking. Prices can trend higher or lower at different times of the year, but no one can predict the swings.
Waiting for a better price is always a gamble. Even if home prices pull back some, interest rates could increase, making the waiting all for nothing. If you can afford a $300,000 home at the current rate, that same payment would buy a $250,000 house after a 1% mortgage interest rate increase.
Buy or sell a Suffolk County home with Team Rita.
Ready to buy or sell a Suffolk County home? Contact us today to search our database of local inventory, find an open house, or explore our featured properties for sale.