Will the 2022 Housing Market Crash?
by Rita
October 26, 2021
0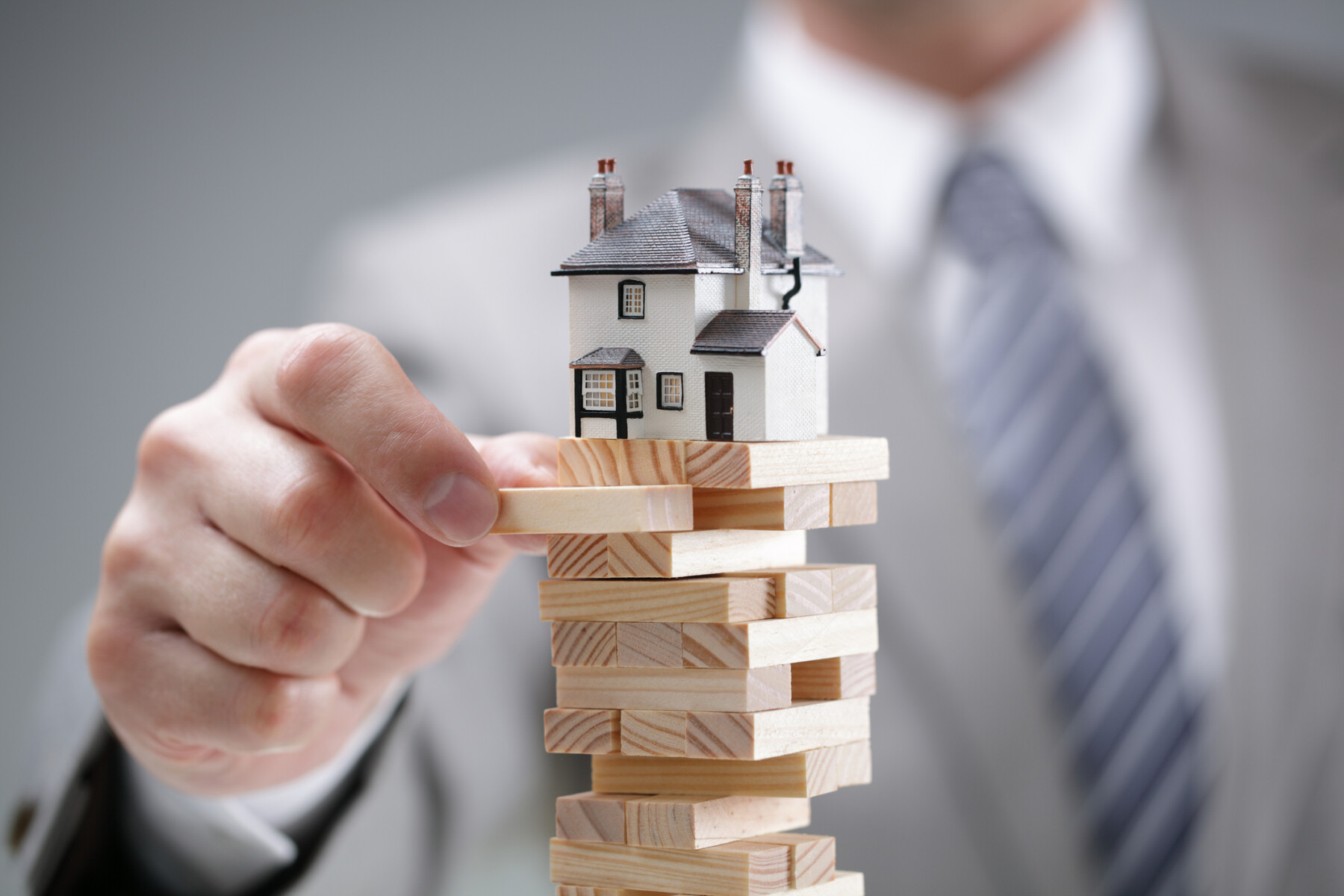 Google reports that searches for the phrase, "When is the housing market going to crash?" grew 2,450% in the early months of 2021. It's obvious more Americans want to know why the market is so hot, why home prices are surging, and if this is anything like the last time back in 2008 when it all came crumbling down.
The short answer is that no one knows. Housing market crashes are simply unpredictable. However, based on past and current trends, most analysts believe a crash is highly unlikely, mostly because of a supply and demand imbalance. (What's more likely than a crash is a slow rising of home prices, which is actually a good thing.)
Exactly how does a market crash? Typically, strong housing demand drives up home prices. Speculation demand continues and builders and developers increase production to meet the demand. Housing demand declines while supply continues to rise, causing a big drop in home values. But that's not the story today. Not by a long shot.
How we got here.
When skyrocketing COVID-19 cases and stay-at-home orders first slowed home buying to a screeching halt, we all expected a downturn. But when real estate transactions resumed, the opposite happened. Americans flocked to buy homes as remote jobs, virtual learning, and the desire for more family space together made a heaven out of the suburbs.
City residents tired of cramped apartments joined the migration to rural areas. Others bought a second home to escape stay-at-home orders. The rush of people buying homes skyrocketed prices right alongside COVID-19 cases.
By November, home prices began rising at the fastest pace since the Great Recession with little signs of slowing down. Housing demand even triggered a building craze and surge in lumber prices, driving up new home prices even higher.
Coming out of spring 2021, low mortgage rates (and other factors) kept demand high while supply remained low. Despite bidding wars, above-list offers, and other overheated conditions on the demand side, the supply side resembles anything but a typical market crash scenario. Rather than having too much supply relative to demand, we have too little. And that's happening in most real estate markets across the country.
Undeterred by the pandemic, Americans continue buying in large numbers as inventory falls to record lows. So, we don't expect a crash in 2022—not without a significant, unprecedented, and unforeseen economic event.
Mortgage delinquencies and foreclosures decline.
Declining mortgage delinquencies and foreclosures indicate another positive sign that the housing market is alive and well. Going into the housing crash of 2008, mortgage delinquencies and foreclosures soared. But today, things are different.
Lenders are no longer offering the same high-risk products that sparked the early 2000s housing boom. Improving pandemic conditions and climbing employment rates also indicate a potential strong year of recovery.
A different kind of boom.
There is no apples-to-apples comparison of our current housing market—fueled by pandemic-related demand and low interest rates—and the boom before the Great Recession. The same builder speculation, overbuilding, and reckless mortgage lending practices that ignited the crash of 2008 no longer exist.
The last time around, easy mortgage loans and sub-prime lending created a surge in demand from newly qualified borrowers, and a sharp rise in construction. Banks and mortgage lenders originated riskier loans, and adjustable rates ballooned after the introductory period. Homeowners treated their homes like ATM machines, refinancing risky loans to cash out on built-up equity.
But today, banks and mortgage lenders are far more careful, conservative in their lending practices, and disciplined in extending credit. Housing demand is not only more organic but also built on a growing demographic wave: the Millennial generation.
Millennials are turning 30, which is the key age for first-time home buying. Today, people are motivated to buy homes not just because of low interest rates or investment potential but also because of life changes. Millennials—the largest generation—are getting married, starting families, and reaching major milestones. And many want to own a home.
This different kind of boom puts the housing market at a lower risk of a crash.
Home shortages push prices higher.
Home shortages are another sign of a present different from the past. Rather than overbuilding, developers spent the last 15 years doing the exact opposite. As a result, the current real estate market is 3.8 million homes short of meeting buyer demand—a 50% increase since 2018. Housing inventory plummeted over the past year. And the tight supply going into pandemic has grown tighter since.
March 2021 saw 20% fewer homes listed for sale than the year before. Even in the hottest housing markets—including Austin and Tampa—active listings dropped by 70% or more. And along with home shortages comes higher prices.
Single-family homes, condominiums, townhomes, and co-ops are more than 17% above their long-term fundamental house price growth. (Far below the 65% house price growth during the 2006 peak of overvaluations before the Great Recession).
Supply and demand.
The last housing bust that burned builders contributed to the imbalance between supply and demand we see today. When the market bottomed out, companies that engaged in speculative building practices got stuck with newly-constructed homes and few interested buyers. Home-building slowed and only recently ramped back up.
In the meantime, many Americans started getting married and having kids, creating a huge gap between supply and demand. Would-be home sellers remaining on the sidelines further constricted the availability of existing homes for sale. It's hard to imagine a housing market crash with this type of imbalance between supply and demand.
Buy or sell a home with Team Rita on your side.
Ready to buy or sell a home? Contact us today to search our database of local inventory, schedule an open house, or explore our featured properties for sale.