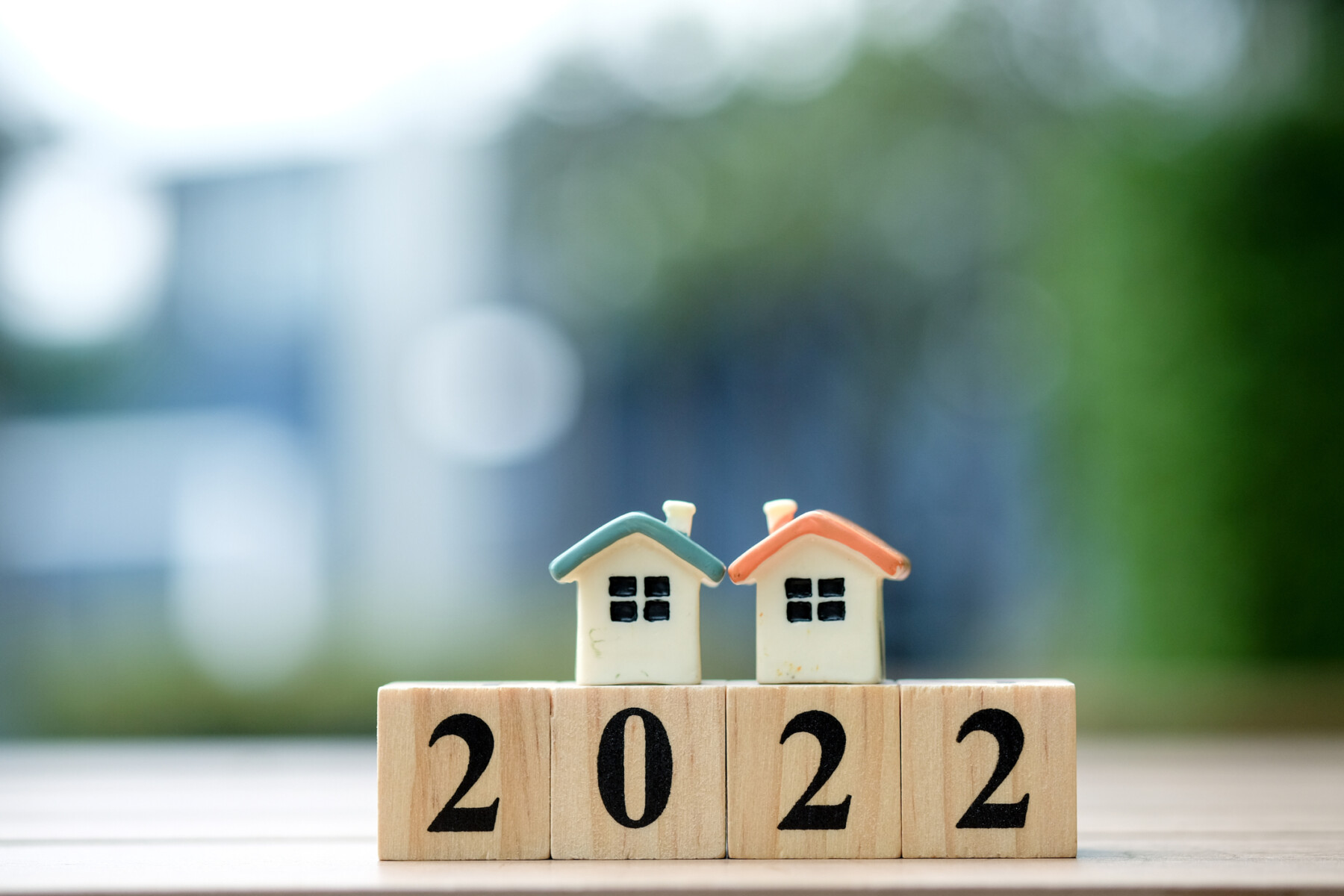 A new Fannie Mae survey shows only 25% of respondents believe now is a good time to buy a house—a new record low. (On the flip side, 69% of respondents believe now is a good time to sell—a record high since 2010.) The sentiment suggests now is just about the worst time to buy. But do our beliefs align with the truth?
The pandemic surge of 2021.
The pandemic-era surge in Long Island housing prices combined with growing concerns about job stability and rising mortgage interest rates forced countless potential buyers to sit the 2021 housing market out. The red-hot market bombarded buyers with intense bidding wars and above-list sale prices at rates on the heels of the largest annual gain in 45 years.
In February 2022, the median sold price in Suffolk County was $510,441—a 12.3% increase since February 2021. Whereas 33% of homes sold under asking and just 13% sold at asking, a staggering 54% sold over asking.
Median prices increased across many Long Island Towns. East Setauket saw the largest spike with a 21.4% increase, followed by Centereach, Holbrook, and Selden, which increased 17.9%, 16.1%, and 13.1% respectively. Coram and Lake Grove saw much smaller increases at 3.6% and 3.3% respectively. And Holtsville saw the smallest jump, with median prices increasing just 1.1%.
One big reason median prices spiked is the lack of supply. Housing inventory hit an all-time low. At the same time, Long Island towns saw sales activity increase to the third-highest level in two decades. Buyers snatched up homes faster than ever, igniting an ultra-competitive seller's market.
It's obvious why frustrated buyers are waiting for the market to cool in 2022. However, you could be waiting a while.
Enter the slow cool.
"Slow cool" is the theme for the 2022 housing market. Competition, prices, demand, and the heated pace of sales could moderate somewhat compared to last year as performance continues strong. Low housing inventory and high demand will maintain a seller's market—just a less intense one than at the peak of 2021. Buyers can still expect an uphill battle—just not as steep.
Prices should begin to moderate as more homes enter the market, shifting the balance between sellers and buyers toward a more normalized market. And buyer pressure should ease up as last year's double-digit percentage gains begin to slow.
New year. Same conditions.
Many of the same conditions will remain in place—mostly low inventory unable to meet the ever-increasing demand driven by low mortgage rates and demographics, especially millennials. Existing home inventory dropped almost 20% in December, marking the lowest inventory on record. If the trend continues, home prices will keep rising, pushing affordability down. However, the current pace of home price growth is unsustainable.
For example, above-list home prices are the majority in Farmingville (73.3%), Holtsville (75%), Lake Grove (61.5%), and Lake Ronkonkoma (64%). Housing prices will not drop in 2022 but the increasing rate of price growth should slow down. Home values could increase at roughly half the rate we saw during the peak of 2021, dropping to single digit increases. Bidding wars will persist—just less intense and frequent.
House sales are predicted to climb (but more slowly) by 6.6%. Home prices are predicted to rise by 2.9%—a significant drop over the 25% increase last year. Housing inventory could improve a little in 2022 but will likely remain a problem for years down the road.
The great home inventory shortage.
Fannie Mae forecasts an almost 50 percent shortage of homes available to meet a normal demand of buyers. We expect another two to three years before the inventory shortage normalizes again. Between supply chain disruptions and worker shortages among home builders, the current state of housing shortage should persist for another decade. At the same time, Boomers who should be selling and adding inventory are not moving. The lack of inventory gives them no place to go, looping them into a vicious cycle for the long haul.
Millennials and the market
The largest living adult generation is reaching the peak home-buying age, creating a supply and demand issue that will keep upward pressure on home prices. The average Millennial is now 35 years old, just one year older than the average first-time homebuyer. Millennials will dominate the housing market for the next ten years, driving the same strong dynamic regardless of the economy.
Builders aren't building
There's a missing piece to the triple threat—compounding the low inventory and strong Millennial demand across the Suffolk County housing market is a lack of new home construction. Driven by high builder demand, the current pace of construction sits far below the average build required for the past 12 years.
The goal to keep pace with Millennial demand was an average of just over a million homes built every year since 2010. Progress hovered very far below for most of the 2010s with 2021 and 2022 marking the first two years builders came close to the number of new builds we need. Until we catch up, prices will rise 4 to 5% every year and up to 31 to 33% over the next five years.
Despite supply chain issues delaying builder progress, close to a million housing units are authorized for construction or under construction. Once completed in the second half of 2022, the boost in inventory should begin to favor buyers. However, this is a very optimistic interpretation of the data. Many homes are already sold. Only 25% of new homes sold in December were completed, 46% were still under construction, and 29% were yet to begin construction.
Buyers are escaping sky-high rent
Many priced-out buyers chose to rent until the storm passed. But the storm never passed. Historic high rent is now up over 30%, forcing many renters back into the housing market and creating more upward pressure on housing prices. Despite rising home prices and mortgage interest rates, rising rent—expected to climb by 7.1%—will motivate more renters to buy.
It's a terrible time to buy—but as good a time as any.
Rising home prices are good news once you move. A record high number of buyers believe now is a bad time to buy—but it's not a bad time at all. Every housing market is different from the regional down to the neighborhood level. Some markets are sought after—others are not. And the Long Island housing market can change on a dime.
Between home appreciation and rising inflation, home prices are always rising. If inflation doesn't abate, the Fed may push rates higher more quickly than we thought, lowering home affordability.
The waiting game in real estate only results in increased home prices. Higher mortgage interest rates could further lower purchasing power. If your home buying plans hinge on today's near-record low rates, buying now is better than waiting. Even if the market cools, home prices will still rise—just by less. Future home prices will never be cheaper than current home prices.
There is no perfect time to buy or sell. In long run, real estate trends upwards. And waiting is never a good idea.
Buying a house is a practical decision based on your current life path and financial status. Low mortgage interest rates argue the case for buying now if you can afford a home through a stable job with healthy earnings. To avoid house buying FOMO and panic buying, know what you can afford and stick to a realistic budget.
Buy a Suffolk County home with Team Rita on your side.
Ready to buy a Suffolk County home? Contact us today to search our database of local inventory, find an open house, or explore our featured properties for sale.