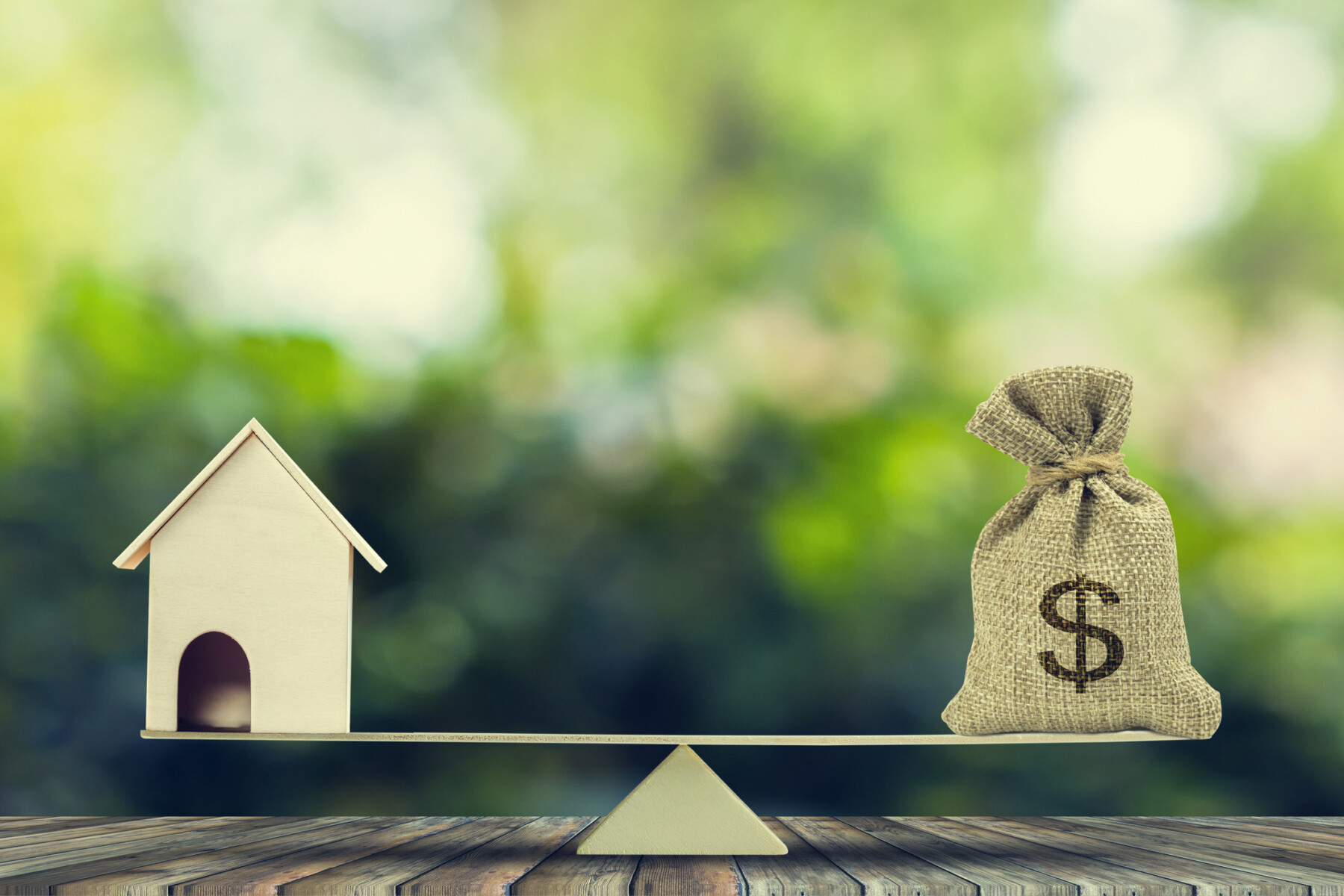 Astronomical price growth defined the Long Island real estate market over the past 18 months. Homes sold for way above market value under the extraordinary circumstances of the COVID-19 pandemic, where flocks of residents migrated from densely populated NYC apartments to spacious, suburban Long Island homes. In fact, 14.6% of migrating Manhattan dwellers landed right here in Suffolk County.
A record-breaking real estate market.
The idea of spending a significant amount of time at home changed what we want from our living spaces. We shifted our attitudes toward remote work and no longer need to live close to the workplace. And this renewed interest in our homes kept home values on the rise.
Record low interest rates added fuel to the fire, igniting a record-breaking real estate market. (Here on Long Island, the average rate for a 30-year mortgage fell to 3.29% in March 2020—the lowest ever recorded by mortgage giant Freddie Mac, which has been tracking rates since 1971.) However, we could feel the impact farther into the future, starting with the continued growth in home values.
Pre- and post-pandemic price growth.
In 2020, home values across the country skyrocketed 14.8% to a national average of $311,800. (The picture varies across the country. For example, Nevada home prices increased by 105.84% while Connecticut prices only increased by 1.12%.) Here on Long Island, prices increased 18.1%—the highest increase in 45 years.
Since the start of the pandemic, the median listing home price increased across Suffolk County in towns including Centereach ($371,995 to $484,499), East Setauket ($516,999 to $629,000), Huntington ($599,999 to $719,000), Smithtown ($549,000 to $649,000), and Miller Place ($384,925 to $584,499).
However, price growth happened before the pandemic, too. Home prices increased 48.55% over the past ten years—and we expect home values to appreciate over the next ten years.
The road ahead.
Homes are expensive today and on track to reach between $330,000 and $340,000 this year. Here on Long Island, the average sale price for a home is $585,000. And we can see the trend in the average sale price of homes in Mount Sinai ($659,000), Coram ($405,000), Farmingville ($485,000), Holbrook $490,000), and Miller Place ($580,000).
But how much could prices increase down the road? Based on historical housing market trends—and if home values continue to climb at a similar rate—the average home value for a single-family home in the United States could reach $382,000 by 2030.
However, there is no crystal ball to gauge precisely how long pandemic-era changes in home values will continue. Plus, home value doesn't always equate to actual sale price. We can only estimate values based on the market. And buyers could pay lower or higher for any given home.
Decades in the making.
The hefty price increase happened during a time of super-low interest rates and skyrocketed demand. However, home price growth happens even during normal times. For example, the median value of homes climbed from $112,250 in 1996 to $216,032 in 2006 and to $226,095 in 2016.
The wage increase factor.
Housing supply, demand, and interest rates together impact home price growth. However, in a normal economy, home prices also increase with wage increases.
Most homeowners use wage income to buy homes. And the average wage between 1996 and 2019 increased from $24,859 to $51,916. Here on Long Island, the average salary is now $72,000. However, home prices are rising even faster.
Between inflation and an increased cost of living, the dream of homeownership within the next ten years can feel out of reach. However, there are smart ways to approach the challenging goal of saving your money to make a down payment.
How to prepare for future price growth.
How can you prepare for the projected price growth down the road? The first step is obvious: start saving as soon as you can.
Saving for a down payment is hard. A full 20% down payment is a huge sum of money and a big long-term goal. But you can get there faster—and make your money grow more quickly—by investing.
The downside to investing is the risk. And investing isn't always the right move. How do you know if you should invest? Timing is a major factor. The more time you have to ride out potential market dips, the more risk you can afford to take on.
Two years or less.
Investing your down payment savings is a bad idea if your goal is to buy a home within the next two years. If you have a shorter timeline, consider saving your money in a high-yield savings account, which keeps your money liquid. You can earn interest on your cash—even without making contributions to the account.
Low-risk investments like high-yield savings account are smart, safe ways to build your down payment savings over the short-term. It's better to give up the expected return of higher-risk investments than miss out on a home because you invested too aggressively or because your money is not liquid.
Two to five years.
If you plan to buy a home in the next 2 to 5 years, CDs give you the chance to stay on the safer side with a low-risk investment that earns more interest than a typical high-yield savings account. CD interest rates remain the same no matter what happens to the prime rate. When interest rates are falling, CDs could lock in that higher interest rate.
Five years or more.
If you plan to buy a home in the next five years or more, consider using the extra time to make riskier investments like stocks and bonds. However, most financial advisors recommend investing only a small portion of your down payment savings in stocks and bonds. Even on a longer timeline, lower-risk options like a five-year CD or high-yield savings account can help keep the rest of your savings safe and growing steadily.
More low-risk options.
Other lower-risk options include Wealthfront and Betterment, which automatically invest and rebalance your money based on risk tolerance. Acorns is another investment platform that automatically invests the spare change from your everyday purchases, giving you an easy, risk-free way to build investing into your daily life.
Final words.
At the end of the day, remember that real estate price growth projections are based on past and current trends rather than facts. And you should always talk to a financial advisor before investing your down payment savings.
Buy or sell a home with Team Rita on your side.
Ready to buy or sell a home? Contact us today to search our database of local inventory, schedule an open house, or explore our featured properties for sale.