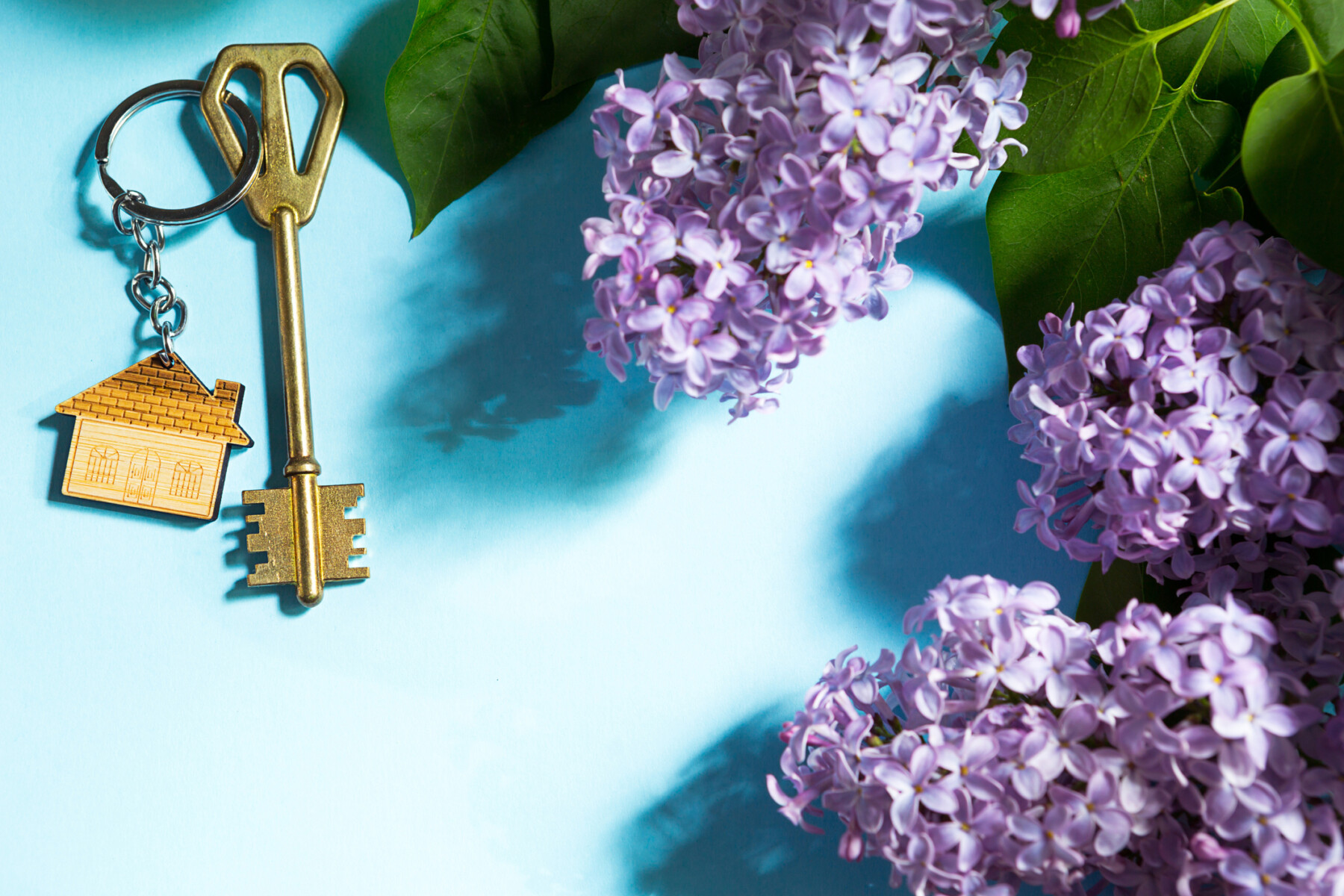 "Normal" is one of the last words to describe the Long Island housing market—and life in general—over the past two years. However, we'll be a little closer to normal in 2022, especially as the busy season in real estate—the spring—rounds the bend.
Buyers can still expect an uphill battle—just not as steep as in 2021 when a 20% spike in home values priced many out of the market. The median home sale price in Suffolk County climbed to $535,000 in August, increasing more than $100,000 since the end of the pandemic shutdowns. Long Island housing prices fell slightly in September, marking the beginning of the end of the red-hot market. In 2022, price growth shouldn't drop but rather slow to single-digital growth—or half the rate of the peak in 2021.
We still anticipate bidding wars—just less intense and frequent ones. With fewer offers for sellers to consider, buyers can expect a lower chance of landing a spectacular deal. However, buyers can take advantage of more flexible terms than last year when all-cash offers and conventional loan offers with waived appraisal contingencies ruled the market.
Still an exciting time to live in Suffolk County.
Big developments are in the works across Suffolk County. In Ronkonkoma, builders recently broke ground on Phase Two of a $700 million state-of-the-art hub known as Station Square, a major mixed-use development with housing as well as retail and office space at the Long Island Rail Road station.
The project—set to finish in late 2024—aspires to transform a once-blighted area into a new live-work-play destination just minutes from MacArthur Airport, bringing 2,500 permanent jobs to the area and revitalizing the future of Long Island.
In November, Empire State Development completed the $2.1 million Columbia Terrace Veteran Condos, an affordable housing development in Huntington, providing 14 new homes with a preference for first time homebuyers. The project aims to grow economic opportunity for all New Yorkers through strategic investments in affordable housing, helping to create a thriving, vibrant community in Suffolk County for decades to come.
In Patchogue, Main Street is finally getting a high-end steakhouse. Chops aspires to mirror a traditional steakhouse in every form, complete with a dress code and rare, high-end wines, dark spirits, and tequilas. Expect dry-aged steaks including tomahawks, filets, and porterhouses for two, as well as a few seafood options, a chicken entrée, and à la carte sides meant for sharing from mashed and baked potatoes to creamed spinach and more.
For the 2021-22 school year, Suffolk County has one of the highest concentrations of top ranked public schools in New York including Harborfields High School, West Islip Senior High School, and Hauppauge High School. Schools in Suffolk County have an average ranking of 10/10, which is in the top 10% of New York public schools.
More like a regular spring season.
During the busiest season for real estate, we'll stay in a seller's market—but a less competitive one than last spring. Demand will stay high—but hover lower than in 2021 with more balance between supply and demand. Expect more homes for sale than during the first wave of the pandemic—but still fewer than normal levels.
In 2022, increased home price appreciation and mortgage interest rates could mean less buying power. However, the odds will favor savvy buyers who know their numbers including the upper limits of their budget. Qualifying for more money sounds great—until a bidding war leaves you with a higher-than-expected monthly mortgage payment.
For sellers, proactive home maintenance and upgrades are the name of the game. Finish yours before putting your house on the market. Give yourself time for DIY projects and schedule renovations and repairs far in advance to catch up with supply chain issues and labor shortages.
Success for buyers means focusing on the fundamentals. Your goal is to find the right Suffolk County home for you at the right time based on your career and family status. And avoid trying to time the market hoping for more favorable home prices. Even if home prices fall, mortgage interest rates could rise, making homes just as expensive.
Expect demand to lower but not plummet. The spring market should be nothing like rush of 2020 or 2021. Anticipate no sharp drop in home prices in the next six months with some market fluctuation at the local level. More people working from home could also mean more competition in the more affordable housing markets.
A severe shortage of homes—driven by high demand—should increase home price growth. Expect growing demand from millennials reaching the prime homebuying age, compounded by a decade-long shortage of housing inventory.
Buyers can expect more time to prepare and think things over despite still moving fast to keep pace. Focus on your budget including a firm plan on what you can afford to spend for the right property. Your next home should make sense on both a personal and financial level.
Tips for preparing to sell.
2022 will remain a strong seller's market across Long Island. With more buyers looking for homes than the number of homes available for sale, home prices will continue rising but with fewer bidding wars driving prices through the roof.
Preparing your home to sell and making the most money means working with a real estate agent with their finger on the pulse of the community. The right agent can help you find the right listing price based on a comparative market analysis (CMA) of similar properties in the area. You can also gain an expert to navigate everything from laws and marketing to decision-making and negotiating.
Success for sellers also means making repairs and upgrades ASAP, which should take longer to schedule and complete. Between supply issues and labor shortages, most trade professionals like carpenters, plumbers, and electricians have long backlogs of work.
Demand can vary from one neighborhood to the next, growing stronger in some local markets and sub-markets and weaker in others. Work with an agent who knows your target market well enough to figure out the best time to put your home up for sale: when the demand is highest. Homes usually sell faster and for more money in the spring when warmer weather coincides with more people getting their tax refunds and more families thinking about relocating after the school year.
Tips for preparing to buy.
Experts forecast mortgage interest rates and home prices to rise in 2022. Low housing inventory and high demand will still drive a strong seller's market but a less intense one than during the peak of 2021. For more buying power, prepare your finances sooner rather than later and work on building your credit score to secure a lower mortgage interest rate.
Save for a down payment, monthly payments, closing costs and other up-front fees, ongoing expenses like private mortgage insurance, and unexpected expenses including repairs and maintenance. And use a Long Island mortgage payment calculator to find the right numbers based on your income, estimated down payment, and other financial information.
Remember that the most expensive home you can afford isn't always the one you should buy. Avoid spending at the high end of your budget, leaving you strapped for cash and unable to fund an emergency.
As a rule of thumb, your housing expenses should never exceed more than 25% of your gross monthly income. And your total mortgage should never exceed more than two to two-and-a-half times your annual income. If you have a down payment, a built-up emergency fund, and extra money to save and invest for retirement, don't stress about the market.
However, expect a tougher time breaking into some markets than others, especially the Long Island starter home price point with strong demand from a growing demographic of first-time buyers and low supply from builders unable to keep pace. The work from home movement could also strengthen demand in some areas.
Even during the busy spring season with a healthy demand and inventory shortage, expect a less heated market with slower price growth than in 2021. However, the numbers are still very strong historically, creating a seller's market with home prices unlikely to drop.
Avoid stretching your budget to get into a house over the fear that home prices will grow. And don't rush into a panic situation. Take your time, be patient, let go of FOMO (fear of missing out), and find the right fit for your budget and lifestyle. Rather than buy at the upper limit you can afford and risk cutting into your savings and retirement, stick to a realistic budget based on the numbers that make sense for you.
Finally, expect more demand in specific areas or for certain types of homes. Stay flexible with where, when, and what you buy. If you can't find your dream home today, consider buying a home that works for now, creating a steppingstone for finding a better home somewhere down the road.
Buy or sell a Suffolk County home with Team Rita on your side.
Ready to buy or sell a Suffolk County home? Contact us today to search our database of local inventory, schedule an open house, or explore our featured properties for sale.