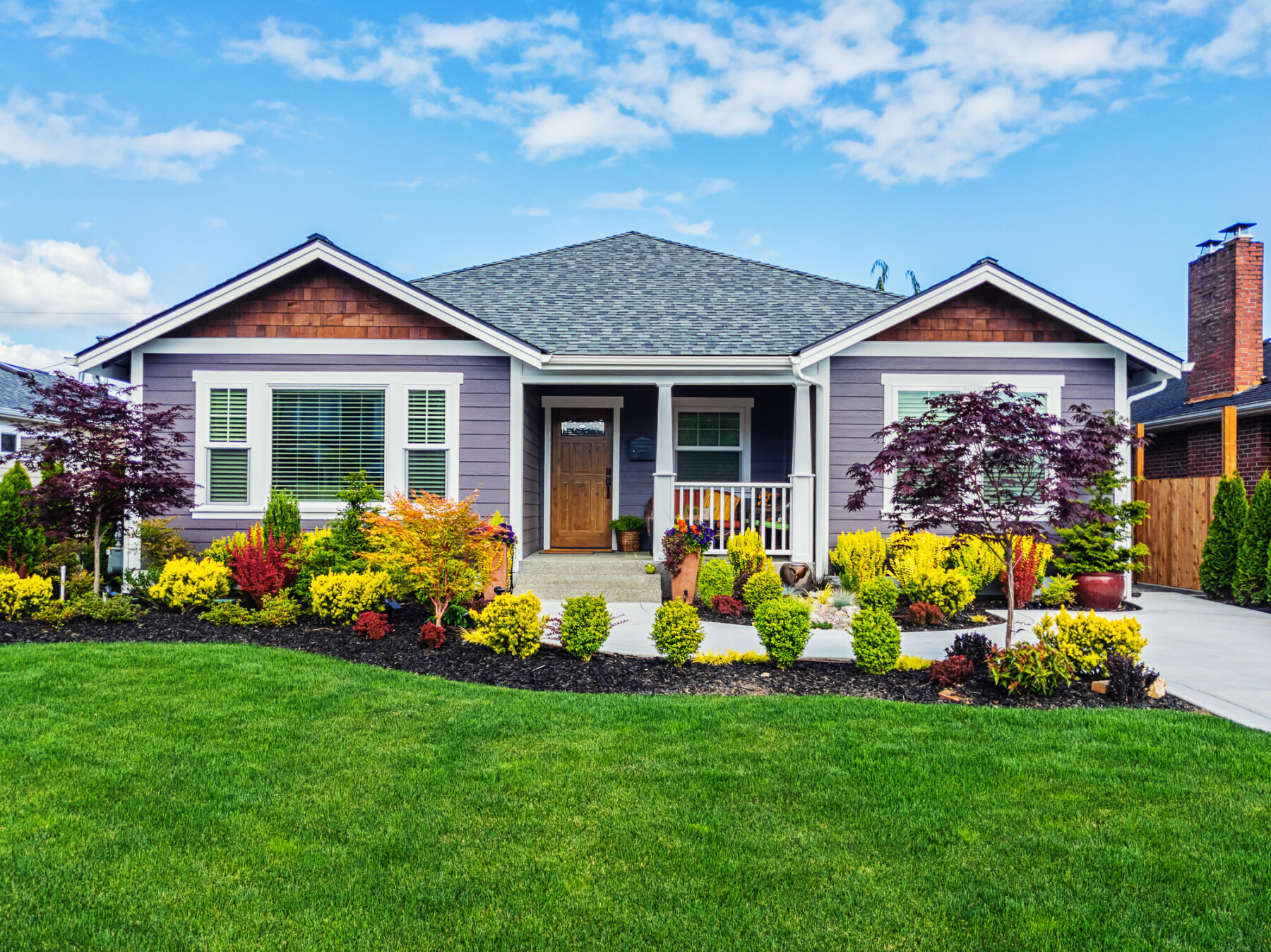 Contemporary style—which is not synonymous with modern style—began in the 1970s as a merger between traditional 21st century architecture and the creative influences of more modern times. Tapping design history and freely borrowing elements from past styles, the contemporary home introduces current lifestyle concepts to create a unique look and feel.
The style integrates a wide number of features to create functional, warm, inviting, and spacious homes connected to the outdoors. The contemporary home pays tribute to a mix of different design styles and trends with an emphasis on open floor plans, natural light, and clean, simple, geometric lines set in a minimalist style.
Contemporary homes place a huge emphasis on entertaining, particularly outdoors. Many feature movable exterior walls—which are more elaborate versions of ranch house patio sliders—leading to outdoor "rooms" including fully equipped outdoor kitchens with refrigerators, barbecues, full-featured stoves, and fireplaces. Some of the most expensive homes on market feature the same lavish outdoor amenities.
Most contemporary homes feature the elements most important to the current generation of homeowners. Economical design creates a streamlined, modern, and enchanting living space where unique physical designs blend in and merge into the background. Although simple in appearance, contemporary homes feature elements constructed from the latest in technology including the use of extremely unusual materials.
Features: Inside and Out
Contemporary exteriors feature irregular, asymmetrical façades with a strong emphasis on geometric shapes. Large clerestory windows—often placed non-symmetrically—and skylights allow plenty of ventilation and light—which helps cut down on lighting costs—while banks of French doors and cupolas help bring the outdoors inside.
Built flexible and functional, contemporary homes use natural and recycled materials from bamboo floors and granite countertops to "living" roofs made of green plants and low-emission paints and carpeting. Mixed materials on the exterior—including wood and stone—create communion with nature and a sense of harmony and relaxation.
One to two stories tall, the contemporary home features an open floor plan—with minimal doors and walls—in an L, T, H or U shape to embrace the outdoor space.
Lots of natural light, the use of natural or recycled materials, and green systems for plumbing, heating, and air conditioning reflect the homeowner's sensitivity to the environment and propensity for healthy lifestyles.
Designed for entertaining and for everyday family life, contemporary homes feature kitchens, family rooms, and living rooms all flowing freely into one another in a flexible layout that adapts to changes in family needs.
Movable partitions, pocket doors, general-purpose rooms, and non-load-bearing walls all help carve out extra bedrooms to accommodate children and spaces to return to after parents become empty nesters.
Buy a contemporary-style home with Team Rita on your side.
Ready to find your dream contemporary-style home? Contact us today to search our database of local inventory, schedule an open house, or explore our featured properties for sale.