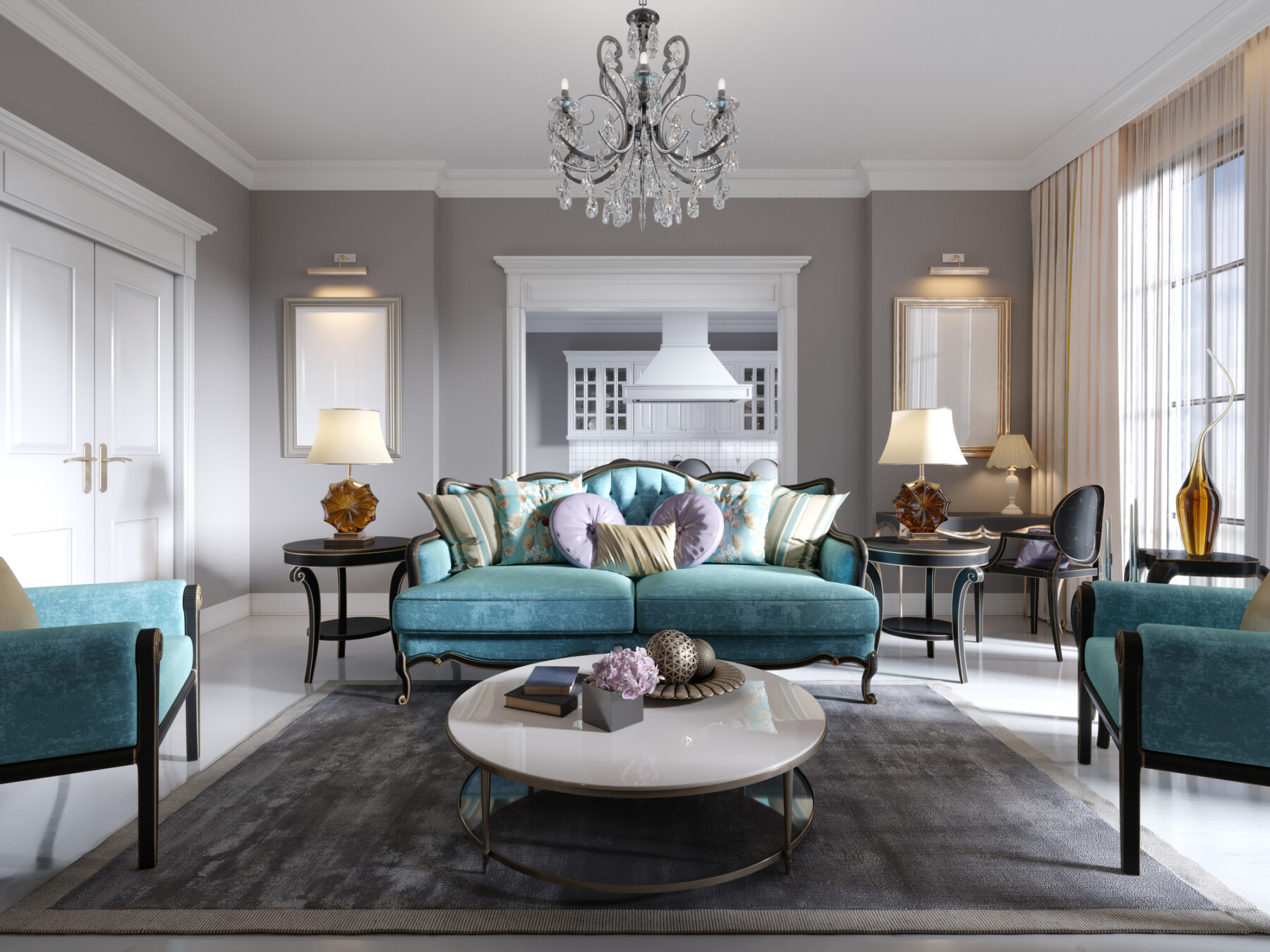 In real estate, the original "modern"—also known as Mid-Century Modern—is technically antique. The real modern home—the post-modern home—emerged decades later, introducing unconventional, outside-the-box design that moved away from the rigidity of mid-century design rules to empower more personality and freedom for self-expression.
Minimalism meets modernism.
A direct reaction to modernism—yet also an extension of it—post-modern style pushed beyond practical, boring, muted design that ignored history and culture. The style influenced interior design in the 1970s, hit its peak in the 1980s, evolved in the 1990s, and today remains popular in the world of architecture and design.
The post-modern home classes up the minimalism of the Mid-Century modern home, going even so far as not using hardware. Although the 1960s brought an explosion of color and pattern back into the world, 21st century home design aims to simplify color schemes with less bold accents and more neutral palettes. Sharp, smooth, and shiny elements with clean lines and edges complement stark and industrial design with less influence from nature and more focus on high-tech gadgets.
Merging the old and new.
Post-modern design—like all design—often honors and reflects the history and geography of the area, incorporating elements of previous architectural styles in exaggerated and whimsical ways.
Unlike Mid-Century modern style—which is a style of its own not easily blended with other design styles—post-modern style is more flexible, integrative, and able to merge with different design trends.
A post-modern kitchen in an original Craftsman home, for example, may include some original wood-accented architectural design ideas, playing with them in a post-modern way.
Uniqueness inside and out.
Post-modern style embraces individualism, personalization, and experimentation during an "anything goes" period in architecture. Easy-to-distinguish post-modern homes feature exaggerated rooflines and slopes, odd angles, ambiguous shapes, asymmetric floorplans, and unique exterior surfaces and textures made from a mix of building materials including colored glass, ceramic tiles, and stones.
A unique twist on forms and symbolism trades simplicity for complexity and contradiction. In a style where form doesn't follow function, many architectural elements and components exist only for decoration or to make a visual statement. Expect to find design elements that catch your attention rather than blend into the background including bold and saturated colors, loud and outrageous patterns, and strong contrasts.
Buy a post-modern home with Team Rita on your side.
Ready to find your dream post-modern home? Contact us today to search our database of local inventory, schedule an open house, or explore our featured properties for sale.